Article
Top 5 startup events to attend in Denmark and beyond in 2022
As summer is slipping through our fingers, our focus is now on what lies ahead. We can assure you, there is a lot to look forward to from an events perspective. Which is why we have hand-picked a few events that are worth attending if you want to gain insights into the Danish tech startup scene, as well as a good opportunity to network.
Whether you're a talent on the quest for a new job, a startup founder seeking funding, or an investor looking for your next big deal, you'll be sure to find something worthy of your time at all of these events.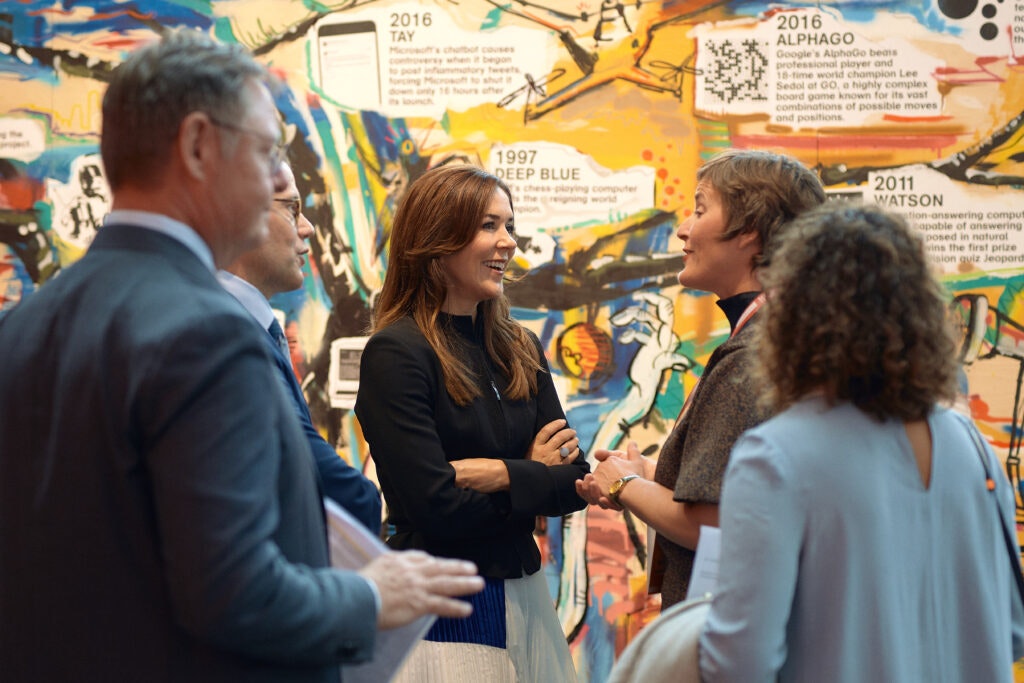 Date: 18 August, 13 October and another one in December (TBA) Location: Copenhagen, Denmark
CPH Townhall is a series of events taking place in Denmark (3 in Copenhagen and 1 in Aarhus during Slush'd). The most recent CPH Townhall was held on August 18th, and once again, proved how Denmark's startup scene is as booming as ever. CPH Townhall is the perfect environment to meet startup founders from Denmark's best-known tech companies, investors and talents in a relaxed setting. Expect inspiring fireside chats, lots of laughter, with a side of finger-food and drinks. Some of the latest speakers include Mette Lykke, CEO of Too Good To Go, Christian Lohmann, CRO at Dixa and Jakob Ekkelund, CSO at Templafy.
Why should you attend CPH Townhall?
Although the event is just a few hours long, it's more than enough to get inspired by Danish entrepreneurs. You will have the possibility to network with a selected crowd. Although the location tends to change, the last one is worth mentioning as it was held on a full-rigged ship called Christian Radich, close to the iconic tourist attraction - The Little Mermaid. Due to the venue size, the maximum number of attendees was capped at 250. This intimate setting (compared to the other events we will introduce later on) was the perfect way to ease into events season. In order to support the promising networking opportunities that come with CPH Townhall, we have become their main partner.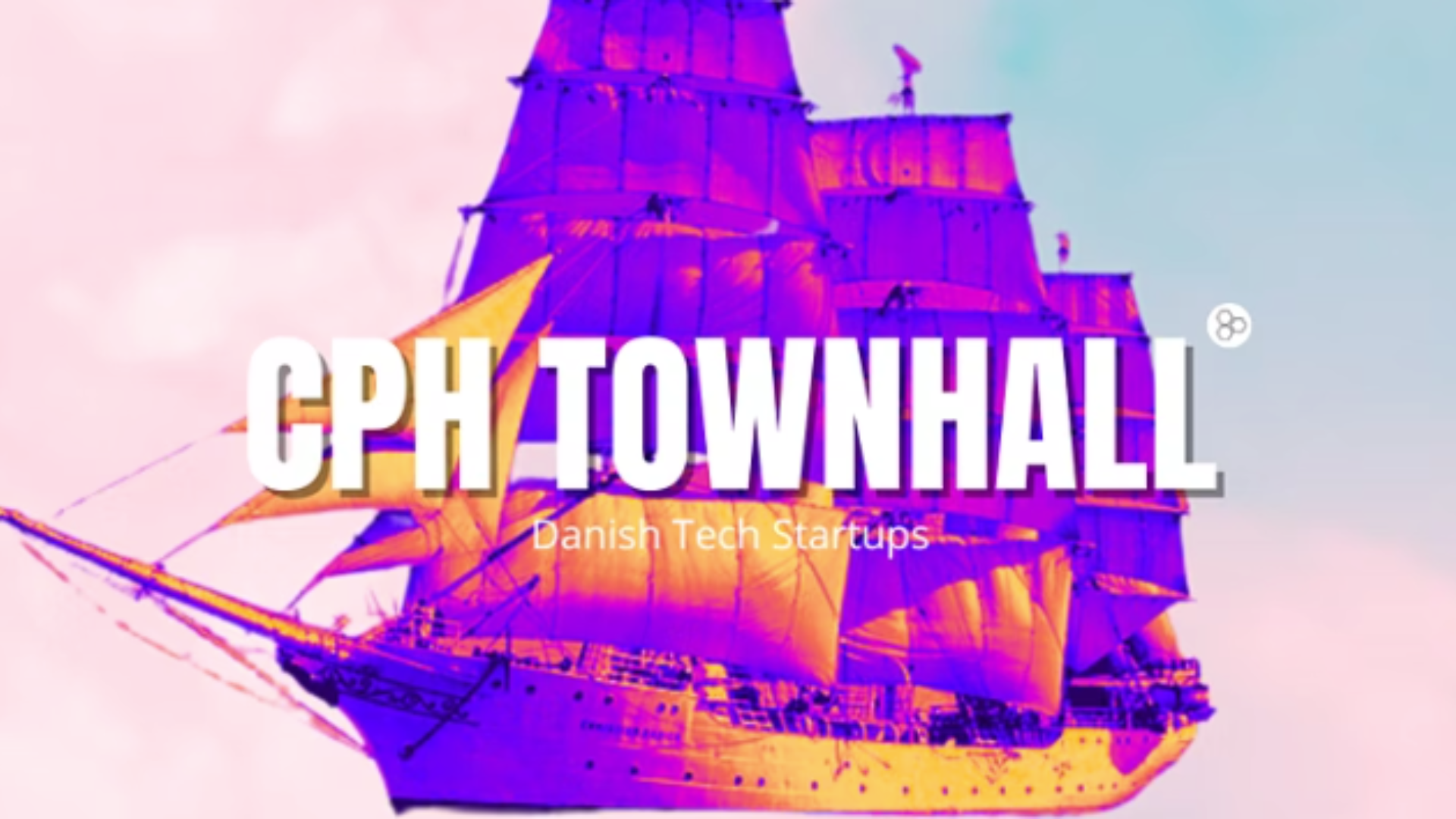 Date: 14-15 September Location: Copenhagen, Denmark
TechBBQ is an annual startup and scaleup event in Copenhagen that brings together thousands of individuals from across the globe, including entrepreneurs, investors, innovators, founders, startups, talents, institutions, organisations, and corporate partners. The aim is to explore new prospects and partnerships and strengthen businesses in Denmark.
This year, more than 7000 people are expected to attend the event. By joining Copenhagen's biggest tech conference, attendees get access to a program filled with activities and talks by some of the most influential people in the business world. TechBBQ uses the app Brella, which allows participants to book meetings with other people during the two-day event at one of the designated networking areas.
TechBBQ provides tailored Private, Investor and Tech Talents lounges as well. The goal is to connect like-minded professionals and facilitate knowledge-sharing and collaboration. Showcasing and networking are a core part of the event, which is why the organisers work hard to partner up with some of the most innovative companies (such as Meta and Maersk).
On a side note, if you have a GreenTech, Hardware startup or any other unique startup idea, you can pitch right in front of Nordic and global investors like Tim Draper, who previously invested in Tesla, Skype and Coinbase, and PreSeed Ventures, who scouted Vivino, Lunar, Trustpilot. Other participants include Vækstfonden, Fonden for Entreprenørskab, Innovation Fund Denmark and Nordia Startup&Growth.
Why should you attend TechBBQ?
The event is extremely popular among people in the startup ecosystem not only in Denmark, but also from abroad. The in-person event is packed with an international crowd and companies intending not only to socialize, but more importantly to find new business opportunities or source talents. Moreover, you'll be able to immerse yourself in Denmark's tech scene. Due to the key role it plays for Denmark's startup scene, we have joined forces with TechBBQ for four years and counting.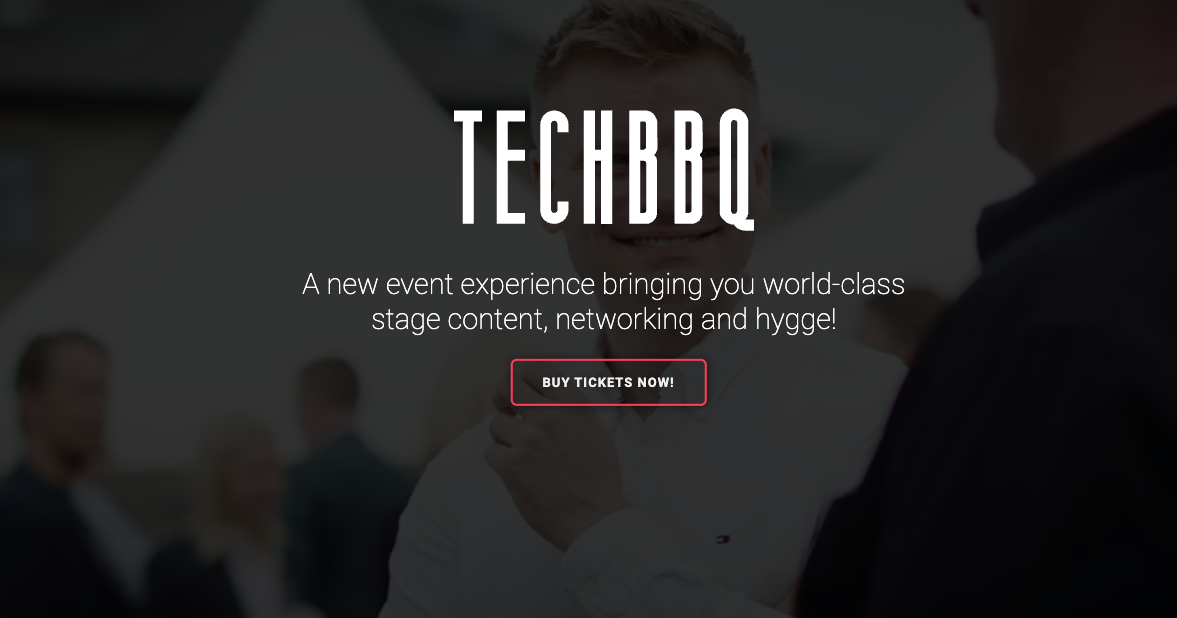 Date: 13 October Location: Aarhus, Denmark
The debut of Aarhus Slush'D, which is a side event of Slush (the world's leading startup event), will unite 700 participants from the Danish startup community, international investors, and experienced founders under the theme "Choices". The Aarhus Slush'D conference will be brimming with compelling speakers, exciting meetups, and intriguing exhibitors who will all be coming to explore the thriving startup ecosystem in Aarhus.
This is an important event for anyone interested in Aarhus-born, innovative solutions with huge potential. Whether you are a startup founder, an investor, a community builder or just a curious student wanting to establish a business anytime soon, the event will give you fantastic opportunities to connect with both founders and VCs (Kinnevik and 2150.vc) alike.
Why should you attend Aarhus Slush'D?
The main goal of Aarhus Slush'D is to boost the local startup ecosystem and place it on a global arena, and to create a platform for founders, investors and other curious startup-minded people to meet. The organiser is partnering with Innovation Fund Denmark, Confederation of Danish Industry, Nordea and The Kitchen to provide a founder-centred focus for highlighting the most interesting startups.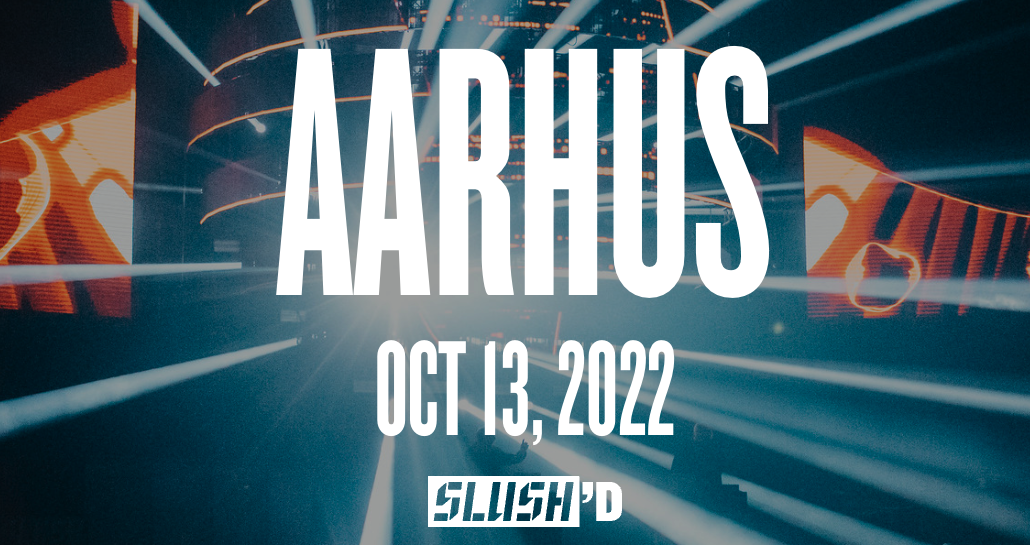 Date: 1-4 November Location: Lisbon, Portugal
Web Summit, claimed to be the best technology conference, will take place in Lisbon, Portugal and will convene more than 70,000 people and companies in 2022. The guest list inlcudes more than 900 speakers, 1200 investors, 2300 startups and attendees from 160 countries worldwide.This tech conference unites industry leaders and innovators for unparalleled international networking opportunities.
The startup program called ALPHA provides an excellent chance for founders to join a vibrant network of international entrepreneurs. The applicants are able to apply for PITCH and Startup masterclasses, as well as Mentor Hours. Moreover, there are also plenty of initiatives for those looking for potential investors. Throughout the event, there will be countless opportunities to become a part of a community. Women in tech initiative, for instance, is a movement towards empowering more women to work in tech. The main aim is the create a supportive community and push harder for more diversity and inclusiveness within the male-dominated world.
The event is important for all startups, scaleups and established companies trying to spread the word about their company and get powerful insights from some of the world's best-known companies (like Miro, Revolut, Linktree, Unity, and 800+ more).
In 2019, Digital Hub Denmark created Denmark's first flagship booth at Web Summit, bringing along 10 Danish startups to showcase their solutions. One of the companies, BotXO, received a € 4M funding round just a year later from Seed Capital and The Danish Growth Fund.
Why should you attend Websummit?
The reasons are numerous, first off is that fact that Web Summit is one of the world's largest tech conferences. The event serves as a platform for all tech companies interested in gaining international brand awareness, driving sales and funding rounds. Here, you will be able to meet thousands of CEOs, investors, and skilful talents determined to find new business prospects and potential collaborations worldwide.
Date: 17-18 November Location: Helsinki, Finland
Being a founder-focused tech summit, Slush seeks to motivate trailblazing individuals to step forward and encourage cross-country collaboration. By attending the 2-day international summit, attendees get a full on-stage program of expert speakers and founders and the chance to meet influential investors.
The convention gathers more than 4200 startup founders and more than 2200 investors in one unique Scandinavian city - Helsinki. The disruptive high-tech conference encourages first-time entrepreneurs to build connections with other brilliant minds. Founders, who aim to create a massive impact on their companies, can present themselves at either Slush 100 Pitching Competition, Product Showcase or Failure Showcase. The applicants get high-quality mentoring from professional coaches, together with tailored side events to improve their chances of meeting the right people. For this purpose, Slush invented the Matchmaking tool that helps to identify the most relevant people to meet. What's more, startups can book a demo booth that serves as a branding platform to raise brand awareness and boost these 1:1 meetings.
Slush is a must for entrepreneurs who want to unveil their cutting-edge tech solutions and get a hands-on pitch experience before, during and after the event.
Why should you attend Slush?
From startups to Angel investors and VCs, all stakeholders focus on investments, thus, the startups/investors ratio is very concentrated. The tech summit is relevant to all Scandinavian startups in funding mode who want to get exposure in front of a large audience of investors and, at the same time, get significant media coverage.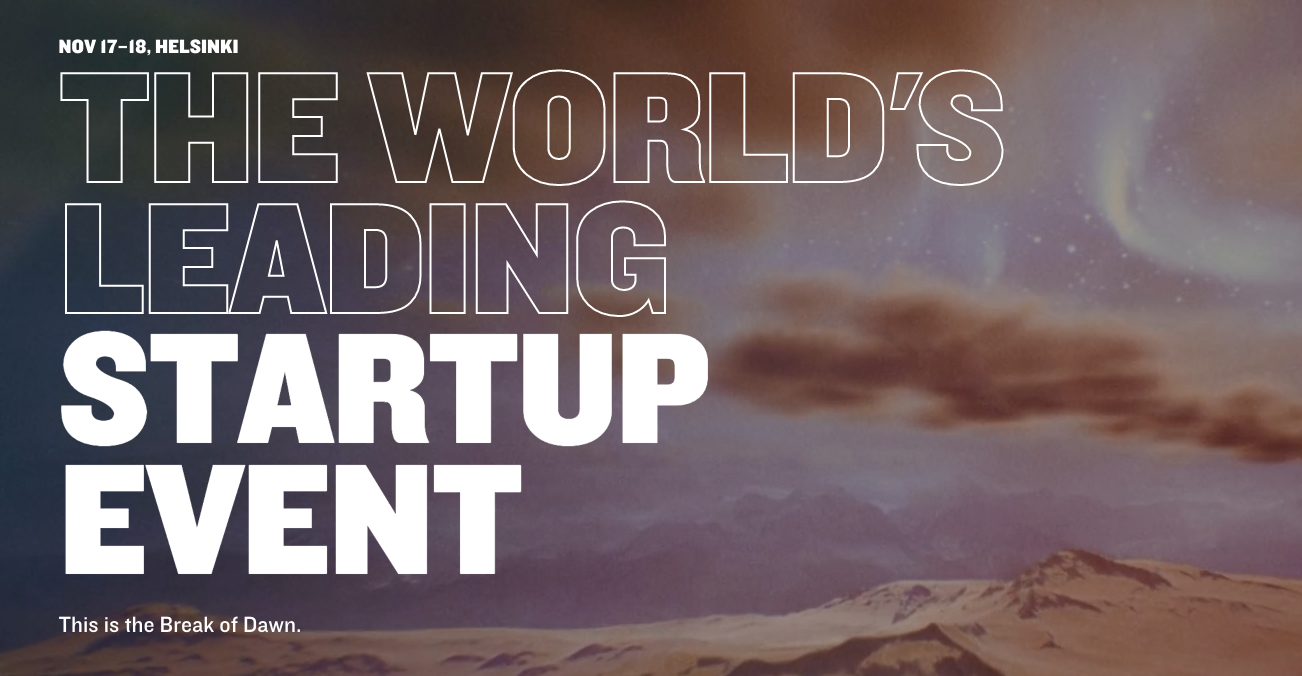 Big expectations for fall 2022; how to choose?
There is a lot to look forward to this fall in the Nordics. These events bridge the gap between startups, talents, and investors. They strengthen the startup ecosystem by promoting new innovative concepts, attracting tech talent, and generating significant investments.
If you're wondering which one of these events you should attend, there isn't a definitive answer. The events taking place in Denmark are worth considering if you aim to get in touch with the local ecosystems, tech companies and investors. The international ones serve as a stepping stone towards international expansion. There is no right or wrong answer, so be sure to consider what your goals are. Our best advice is to not be afraid to go out, explore new possibilities, pitch your million-dollar ideas and build meaningful connections.
At Digital Hub Denmark, networking and knowledge-sharing are at the heart of our efforts to promote the booming Danish tech scene. Read our latest blog post or follow our social media channels to stay informed about upcoming events, projects, company cases and tech portraits. Last but not least, make sure to come say hi to us if you attend any of these events!