Article
AI chatbot and conversational web startup BotXO announces €4M investment
The Danish-Spanish Startup BotXO announces a € 4M funding round from Seed Capital and The Danish Growth Fund. The investment will be used to expand the team and boost their hypergrowth internationally.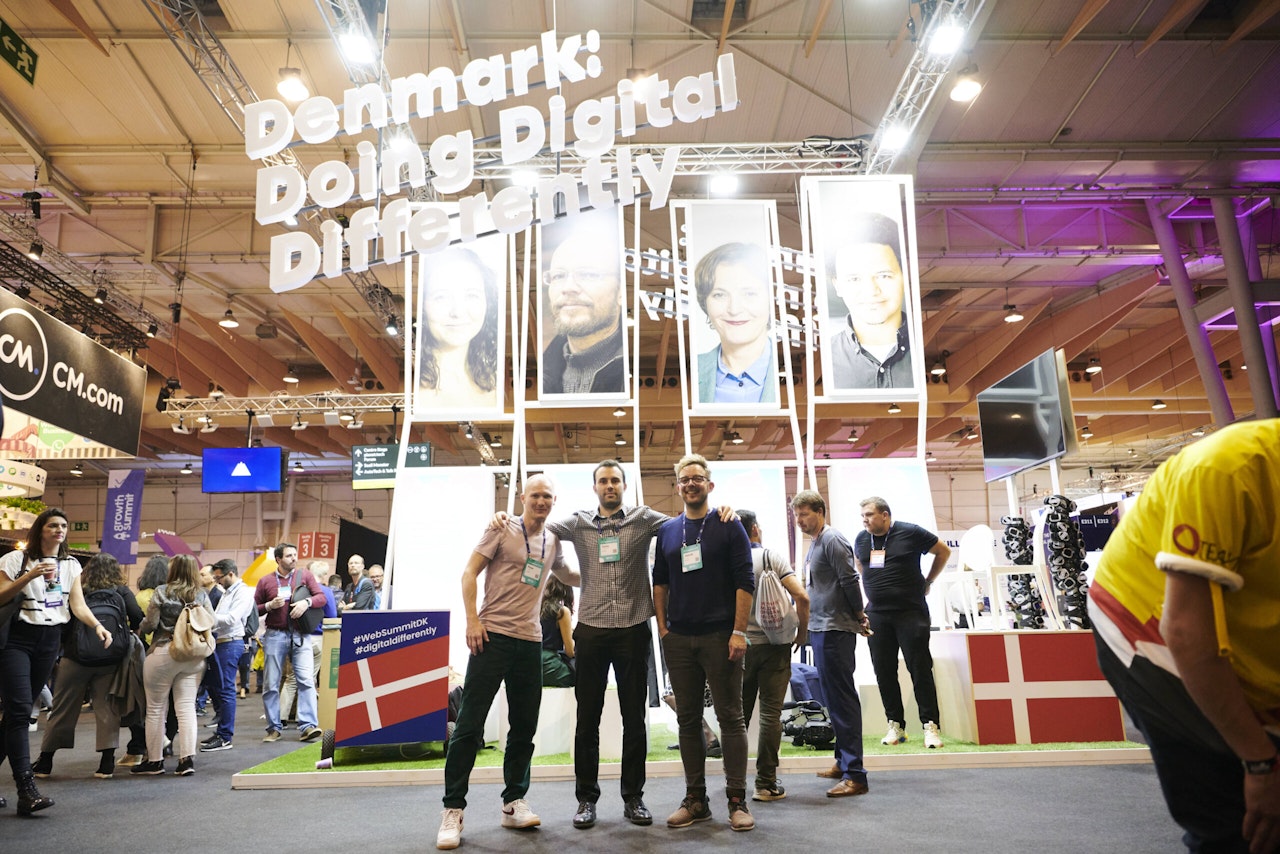 The story behind how BotXO managed to secure the funding round is a story of connection within the Danish startup ecosystem, facilitated by Digital Hub Denmark.
The Danish-Spanish startup BotXO was nominated by the Digital Hub Denmark team as one of the frontrunners within the Danish digital ecosystem in June 2019. The nomination led to BotXO participating in a pitch competition with other Danish startups on August 27th, 2019.
BotXO CEO and co-founder Henrik Fabrin was the one who pitched the startup on the Vega stage in Copenhagen. That was also the day he happened to meet General Partner at Seed Lars Andersen. the investors at the startup pitch competition at the Vega stage in Copenhagen.
CEO Henrik Fabrin remembers: "The first contact with Seed was actually at the pitch competition in Vega, where Lars Andersen was the judge. He was so excited about our product that I spoke with him and the team afterwards."
On that day, Digital Hub Denmark enabled BotXO to cross path with Seed Capital and created fertile ground to start a conversation around a potential investment.
Proud to be a part of the Danish startup scene
Henrik Fabrin reflects: "The encounter was very positive. Digital Hub Denmark definitely played a role to further financing of us as a Danish startup. We are proud to be part of this ecosystem."
The AI Chatbot and conversational Web startup was then part of the Danish delegation that attended the Web Summit in Lisbon in November 2019, together with a selected group of startups to represent Denmark at the famous summit.
Henrik Fabrin, CEO of BotXO says: "We are at the dawn of a new era, where the role of technology is to understand human language, make the customer journey as easy as possible, and provide immediate support. Our customers have seen spectacular business results so far, and we are now ready to help them to reap the benefits of the conversational web as fast as possible".
Peter Egehoved, General Partner at Seed Capital says: "We are tremendously excited that BotXO has chosen to invite us on their journey, as they set out to change the world of e-commerce. Backing skilled repeat entrepreneurs with vision and ambition to change the world is the easiest decision you can make in venture capital. BotXO has achieved significant early traction with some incredible customers, so we are excited to help supercharge their journey and expand into e-commerce industry".