Article
Why Tradeshift believes in blockchain
"Blockchain technology is at a crossroads where big players are beginning to add real value to the infrastructure, but the legislation is still a joker," says Tradeshift Co-Founder Gert Sylvest, who sees great potential for his company in blockchain technology.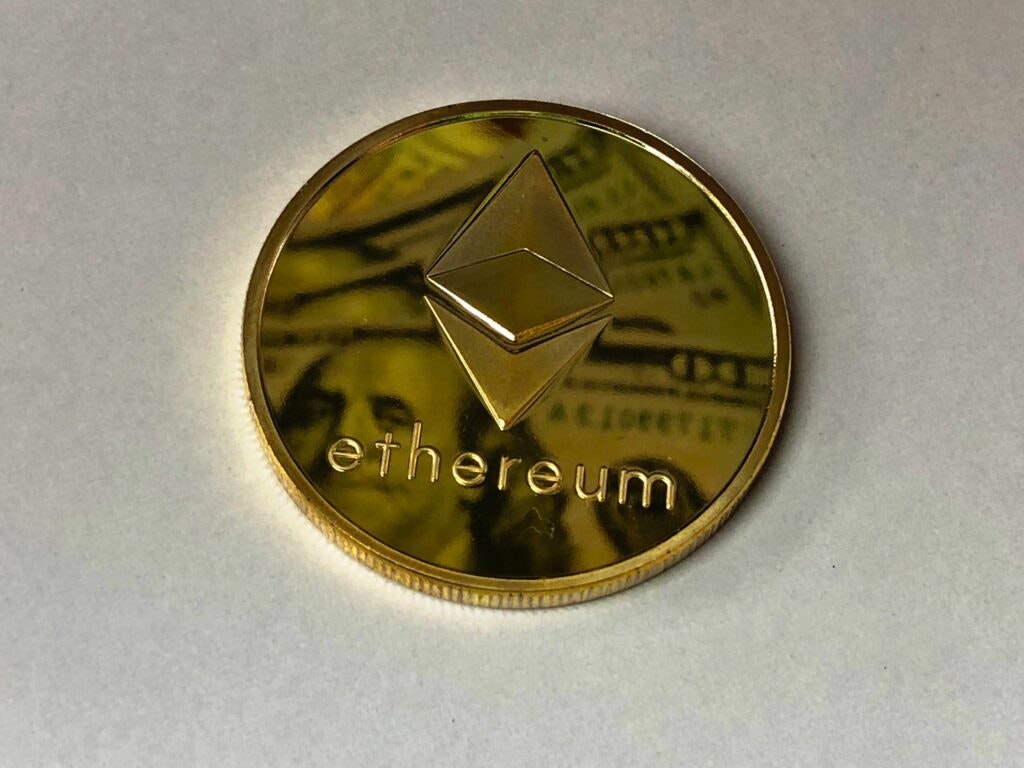 A pizza-faced teenager with some serious panic attacks. This is how the Co-Founder at Tradeshift, Gert Sylvest, describes blockchain technology as we come to the close of 2019.
Nevertheless, it's a teenager with considerable potential. A maturation is underway that makes the technology extremely interesting for the Danish fintech unicorn, who we met at this year's Web Summit in Lisbon:
Why are you so interested in blockchain right now?
"With blockchain you can exchange all kinds of value between people in a transparent way, from money to shares, bonds and real estate. Right now, we can see if enough and real value is coming into the infrastructure. If people are actually exchanging value,or if it's still mostly KryptoKitties (buying, breeding and selling virtual cats). When we arrive at a place where the value is monetary, it suddenly becomes programmable and it becomes possible to make the next generation of financial services," explains Gert Sylvest about the interest in blockchain technology from his company's innovation lab, Frontiers.
Something is buzzing under the radar
What stands in the way of a breakthrough?
"It's an interaction between the technology and its regulation. Facebook's cryptocurrency, Libra, is struggling against regulation as individual countries are not happy about a Facebook competitor to the national currency. We need to find some regulatory regimes that blockchain technology can fit within. Right now, there are a lot of grey zones. No one really knows what is happening with regards to the regulation. But the picture is starting to form, and operating under the radar are a number of bigger players who trust that we are getting to a place where we can bring more value into the infrastructure. The next step is for companies to see it too," says Gert Sylvest.
How will that work? Tradeshift has digitized companies' payments, and now you offer payments made via blockchain. Are customers ready for this change?
"If that means buying a mysterious cryptocurrency that will be posted in a special way where you don't know the tax costs, then no. No one dares. But this is changing, and you can do it in a way that is considered on par with Paypal or similar services."
Platform for Software-as-a-Service
What does it mean? What's just around the corner for blockchain?
"Imagine that Paypal was not owned by anyone, but that it was an open infrastructure that everyone could put their services into. Then an entire ecosystem is developed. I think we'll see it in a year or two," says Gert Sylvest.
What does this mean for Tradeshift?
"We're moving $500 billion around the web today from corporate orders and invoices. But there is still a lot of friction. As a small business, if I will receive payment for my order in 90 days' time, I can choose to resell the invoice today. But it can be troublesome. When everything is fully digital, it will be easier to finance the time period between order and invoice. And then you can create fundamentally new services, and we can reach a huge segment that we do not have access to today."
Besides blockchain, where do you see Tradeshift's future growth coming from?
"We would like to invite companies outside Tradeshift to put their software services on our platform. It would be exciting to build a community, also an entrepreneurial community. Today, there is not really a software-as-a-service platform. It is a new space where Tradeshift has the potential to grow beyond its current track and recruit talents. But it requires funding to develop, and from investors who have deep experience in developing purely digital platforms," says Gert Sylvest.