Article
Tradeshift: It's easier to recruit talent in Copenhagen than in San Francisco
When Tradeshift moved its headquarters to the United States in 2011, it expected that attracting the talent needed to sustain growth would be easier in San Francisco than in Denmark. Today however, the Copenhagen office boasts the most growth.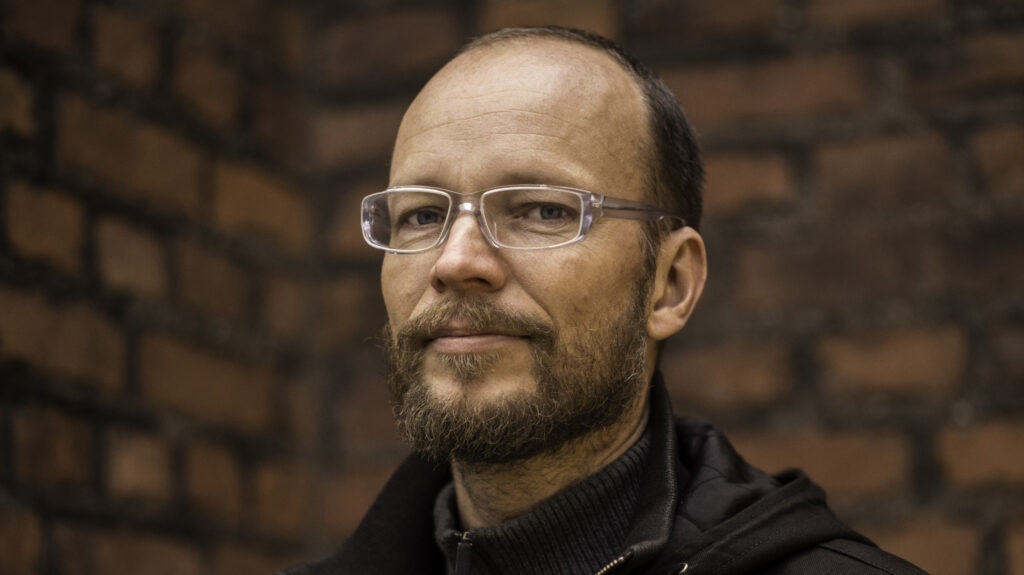 Recently news broke in the tech media that furniture giant IKEA had accepted its first bill payment via blockchain. The Danish-born fintech unicorn Tradeshift facilitated the payment.
It's been a little over a year since Tradeshift raised its $250 million Series E round, and in the wake of that capital injection it announced that now was the time to delve deeper into blockchain technology. Since then, a number of positions focused on the technology have been created and filled. Most are in Tradeshift's innovation lab, Frontiers, in Copenhagen, where the company's innovation department is led by one of the three founders, Gert Sylvest.
Growth in Copenhagen
We met Gert Sylvest at this year's Web Summit in Lisbon and asked him about the challenges of hiring talent, both in blockchain and tech talent more generally, to support the development of a company that has doubled the number of employees in just over a year to now more than 800 employees. His response was surprising:
"When we moved our headquarters to San Francisco in 2011 it was to be closer to the US market. And so as not to decouple from the market, we recruited both sellers and developers there. It wasn't a conscious decision for San Francisco to become Tradeshift's largest base in terms of developers, but of course, we expected a special talent pool to be there. In practice, it turned out that the number of developers has grown faster in Copenhagen. And that curve continues," says Gert Sylvest.
Tech, company culture and work-life
What is the difference between San Francisco and Copenhagen when it comes to recruiting tech talent?
"Copenhagen is a good place to recruit talent, but it's still hard. Relative to San Francisco however, it's easier. One of the reasons why we have grown so much in Copenhagen is without a doubt because it has proved easier to recruit developers in particular, from both Denmark and other countries. The talent is attracted by the technology and the company, but also by Copenhagen and everyday life here. It's safe, clean and crime is low. It's not a big city, and all of that is particularly important to those who have to move an entire family here," says Gert Sylvest.
What about San Fransisco? Is the concentration of tech talent not higher there?
"Yes it is, but San Francisco is a small place and all the big brands are there. Everyone wants to get into the next unicorn from day one, so there is a lot of shopping around. And everyone looks a lot at the share of employee stock options. As a company, you almost have to start a dialogue with future graduates from kindergarten. And we have no resources for that. It's a really tough game over there."
A growing hub for blockchain
Conversely, is it not a problem to get talent to Denmark when we cannot offer employee stock options of the calibre offered in San Francisco?
"Employee shares also matter in Copenhagen, but not to the same extent as in San Francisco where it means everything. When there is such a high concentration of talent in such a small area as San Francisco, then there is a truly unique challenge in attracting and retaining talent – not to mention the challenge of settling and servicing them. "
Now you have doubled the number of employees in the last 14 months. Do you still see the largest employement growth in Copenhagen?
"Yes, we can easily get the skills we need in and to Copenhagen."
Does this also apply to your department, Frontiers, and within blockchain?
"Copenhagen has a strong blockchain environment with many successful startups that have successfully attracted and expanded the community. There are also strong blockchain ecosystems in Germany, Austria and Switzerland, and people like to travel around between them. I don't see big challenges in recruiting talent in blockchain," Gert Sylvest believes.
What profiles are you looking for going forward?
"We need specialists, but as we are not the ones building a new blockchain technology from scratch. It's more user-level. We need super-sharp brains who understand the technology and how it is evolving and who can see where the limitations are. People who understand how technology is connected, what use cases there are today, tomorrow and in five years. You can do that without being a blockchain specialist."
"That being said, we have actually hired some with a great deal of experience in blockchain. But we will need more with knowledge of other areas such as IoT and machine learning, those who have their eyes on the new trends. If we decide to go deep into the blockchain technology, then we will need specialists there as well. Right now, developing a system from the bottom up is not in the cards."