Article
Putting a ring on it: Why nordic investments are like marriages
Investments are like marriages. Even though it sounds strange, the chemistry between a founder and an investor is most often crucial both before and after signing the series A funding deal.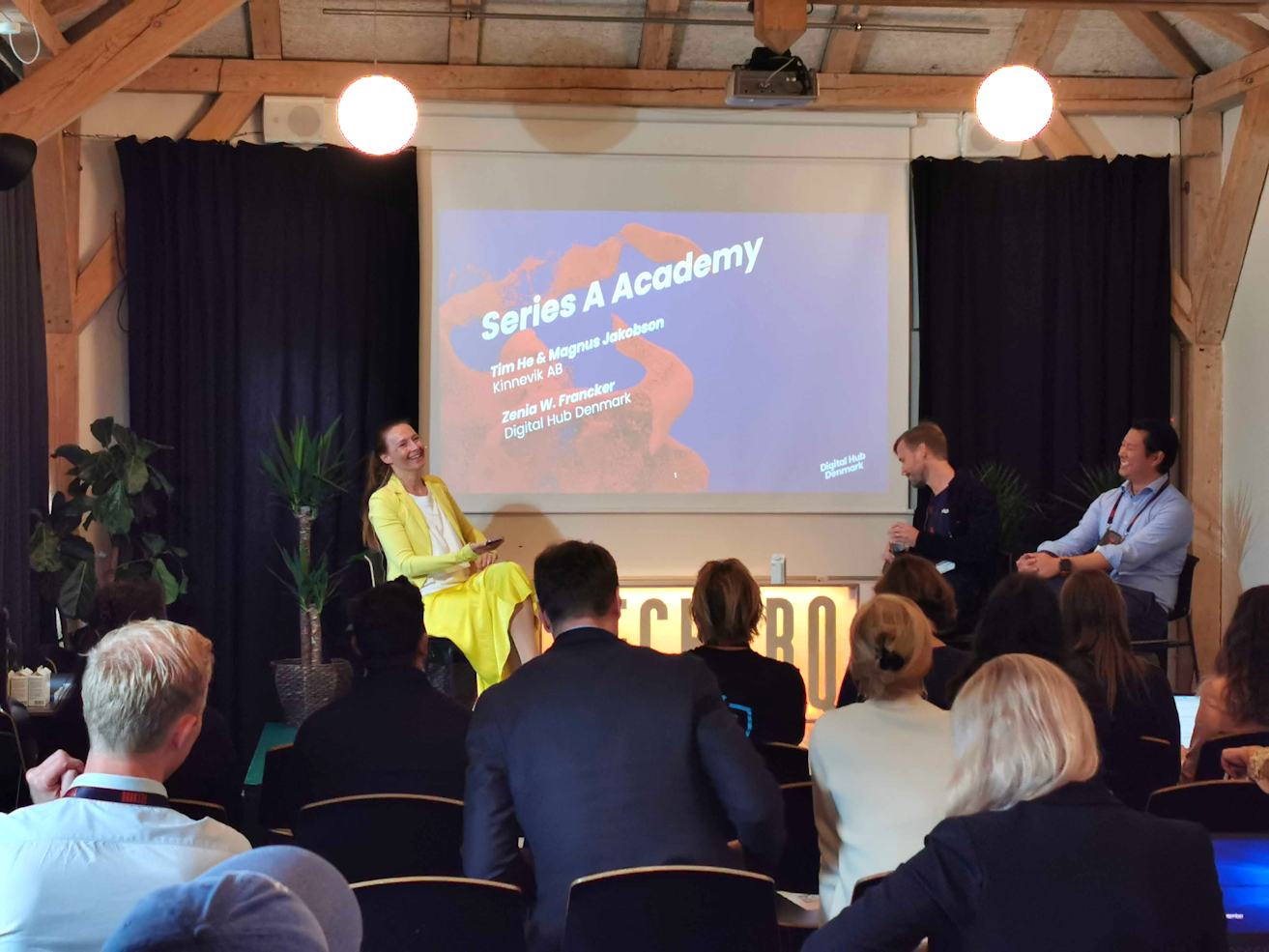 The fourth Series A Academy took place at last week's TechBBQ - the first large physical event in the Danish startup ecosystem for 18 months. On stage we were joined by Tim He and Magnus Jakobson, both investment directors from Kinnevik, to share their investment approach.
Kinnevik is an 80-year-old Swedish investment fund that has a strong and expanding portfolio in healthtech, consumer services, foodtech and fintech. They have invested in Danish startups such as Vivino, Lunar, Pleo, Superb and Simple Feast. Having been in the investment game for so many years, Kinnevik has learned that the key to a successful long-term investment is a strong relationship.
In some ways, you could say that their investments are like marriages (at least, that is what Tim He says). Let us elaborate that metaphor.
It's gotta be a match
Every year Kinnevik looks at up to 100 companies and ends up investing in a maximum of four. Why is that? It has to be the right fit.
In the Nordics, it is common that investors take their time to get to know the company, understand their business model, values, and see how they're performing throughout a considerable period of time.
"It's normal for us to have many meetings and conversations before actually getting down to signing a contract. We are looking for the right match", says Tim He, investment director at Kinnevik.
For Kinnevik it's people before metrics. The right chemistry and trust in people's skills results in a longer (not too long, you need to exit at some point, of course) and happier marriage than if you focus solely on sales metrics. That's why this phase is so important to the two experienced investors.
"Ultimately, there are a lot of good ideas out there about building a company. It's all about who the people are and if they execute. That's ultimately what it all boils down to," Magnus Jakobson, investment director at Kinnevik says.
Happy founder, happy life
Besides looking at the future potential from a financial perspective, it's crucial for investors to communicate easily and effectively with the founders. As they will be in dialogue for several years a good relationship and sound communication is key.
"It's of big importance that the founder and investor have personal chemistry and you feel that they want to speak to that person on a weekly basis for 10, 15 or so years. Because if you feel that's not going to be enjoyable, you really shouldn't accept money from that person and vice versa."
Kinnevik might be the right match for you. But before that, you should ask yourself these questions as a founder:
How much time do I need to spend with my investor? Is it twice a week or once a quarter? Am I looking for investor involvement and am I ready to update them several times a month? Do I need help with scaling my team as well?
In He's words: "We may not fit the founders that don't want investor involvement, because we can't stay out of the business. We're not optional. We don't make any decisions for the founder, but we want to be involved in every bit and piece of it because we're interested."
Magnus Jakobson adds to that saying: "We want to be helpful wherever we can. And be the first call for entrepreneurs in our portfolio. We spend the majority of our time with the founders. And that's partly, a big part of our model and because we put our beliefs in fewer setup companies and then we double down on them."
For better or worse
Building a company is tough and when the sea gets rough you need trusted people around you. Kinnevik aspires to be just that.
"Most likely, things won't go just as planned. Most relationships between founders and investors will go through tough times. For us it's about being supportive in those times and we can do that since we have fewer companies and we have a longer-term perspective. That's also why we succeed more than we fail at that," Jakobson says.
"When things are going well, all your investors are behind you. No one is against you. It's when things start to go bad people either show up or disappear. And we want to show up every time," He adds.
So, to sum it all up, you should consider which kind of relationship you want - just like a marriage. In case you need some advice before you put a ring on it and sign the deal, read the last Series A Academy blogpost about Termsheet & Negotiations.
If you want to take a look at some of the questions asked by the TechBBQ-audience, jump down to some of them here ↓