Article
International VCs turn to Danish startups for their next big deal
2021 marked a record-breaking year for investment in Danish startups. This has been a wake-up call for international venture funds who are now eyeing Danish startups to make their next big investment. This week, we had the pleasure of welcoming UK-based Fundraising Bootcamp in Denmark to give startups the tools needed to succeed in securing their next foreign investment.
To put the extent of international interest in Danish startups into perspective, we just need to look at the data. In the first half of 2021 alone, international investors participated in 70 per cent of the venture rounds in Danish companies . In fact, this boom in activity has resulted in venture funds investing a record-breaking DKK 11 billion in Denmark in 2021 (Vækstfonden/The Danish Growth Fund).
"It has taken many years to reach this level, but now we are in a place where international investors are truly queuing up to be allowed to invest in Danish tech startups. The great interest from abroad means that Denmark, for the first time, surpasses the other Nordic countries in the size of valuations," says Zenia W. Francker, Director of Investment at Digital Hub Denmark.
As foreign investments are on the rise, Danish startups seek expert advice on fundraising. This week, we welcomed Fundraising Bootcamp in Denmark, a programme focused on preparing startups to raise a funding round from VC funds, specifically tailored to those raising Seed to Series C funding and navigate this capital inferno.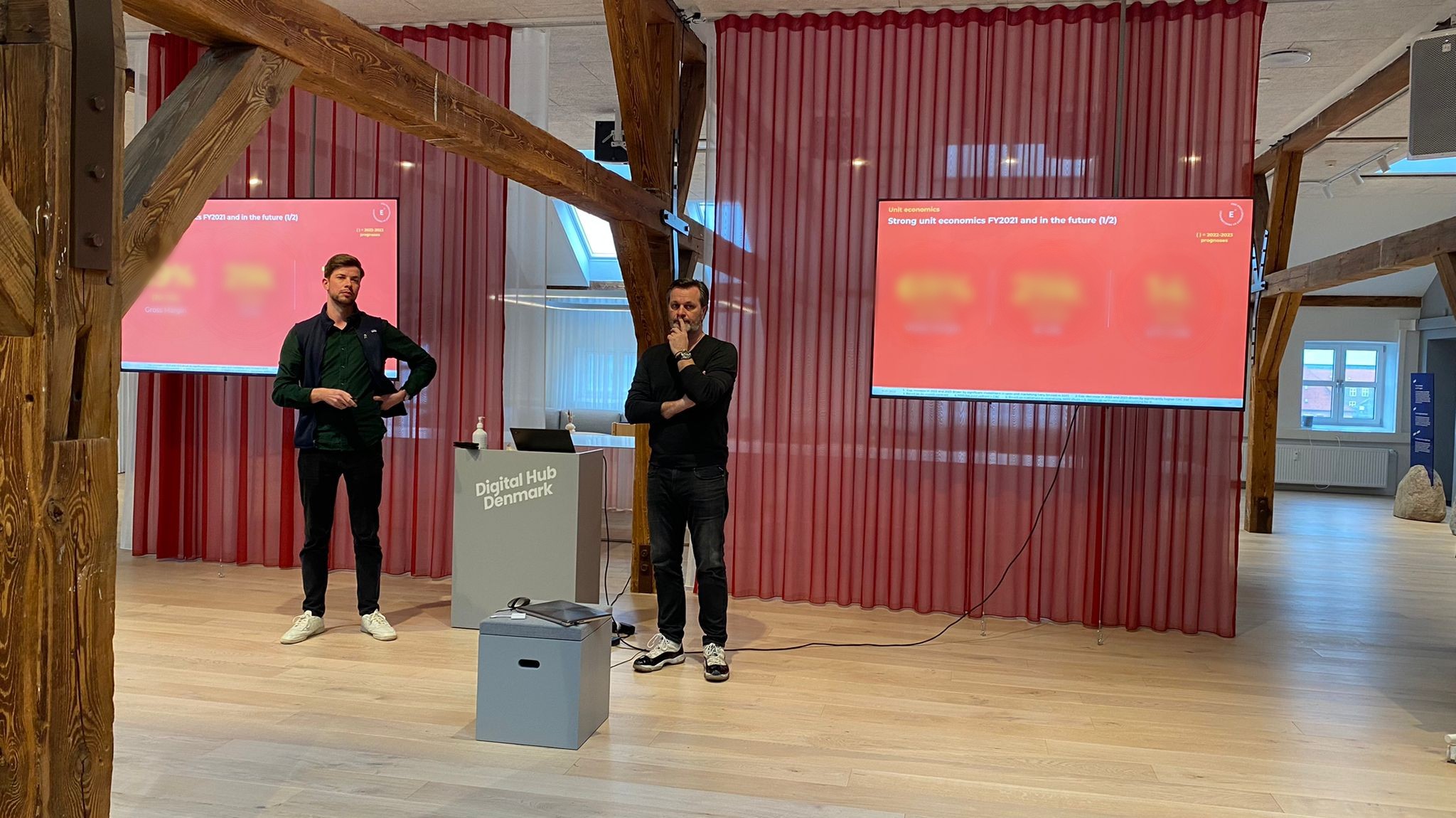 The founder of Fundraising Bootcamp, Francois Mazoudier, is a serial tech entrepreneur and investor with vast experience including a startup-to-NASDAQ IPO ride and a few bumps along the way. According to Mazoudier there are three main reasons why Danish startups are attractive to foreign investors.
"It's easy to understand the company structure and legal framework to invest in Denmark. Second, the workforce has specific skills when it comes to health tech and they are global businesses so international investors find a good match here. And lastly, the level of humility and hard work is unique to the Danish culture as they often deliver more than they promise."
A need for a no BS approach to fundraising
While foreign investors are getting their bang for the buck, founders in Denmark should also prepare to receive the investment they deserve.
Many startups these days struggle to secure the funding needed to keep growing, even more so in Denmark, as the number of startups looking for investment greatly exceeds the VC funds and angel investors that have the means to do so. The number of investment rounds conducted by purely Danish investor syndicates dropped from 60 per cent in 2017 to only 30 per cent in early 2021. This confirms the surge in international investments.
To top this off, early startups are also inundated with a plethora of online information regarding funding and the best way to go about it. This is where Mazoudier's no BS approach comes in handy as he cuts through all the noise and delivers a hands-on approach.
Ben Powell, founder of Kollektiv, a HelathTech focused on delivering a tailored triathlon-training programme, emphasises the need for this knowledge: "There's so much misinformation so it's very hard for a startup founder to know what's right and what's wrong. Since I've started my own fundraising journey, and I've been failing to some degree, I've felt somewhat lost and that's why I seek a better understanding of how the fundraising journey for a startup works."
With more international VCs turning towards Danish startups, founders must be equipped with the knowledge to find the right investors for their company.
"Denmark has an outstanding ecosystem for early-stage startups, which is great to start with, but then the level of funding available is limited in Denmark. So, we are here to empower founders by showing them how to attract large, foreign VC funds," say Mazoudier, founder of Fundraising Bootcamp.
Danish startups show no sign of slowing down
An increase in liquidity paired with a maturing Danish startup ecosystem is the perfect recipe to keep the positive momentum going.
It's safe to say that this is only the beginning of Demark's tech startups attracting global interest. With fintech companies such as Pleo and Lunar raising triple-digit million-dollar investments, it is only natural others will follow in the same steps.
"In addition to the abundance of capital pouring in across our country, it is the impressive work of growth companies such as Lunar, Dixa and PLEO that raised more than 50% larger rounds than last year's average as well as the sharp undergrowth of start-ups such as GrowBlocks, CoGo and Risika with highly experienced people who help drive these valuations," Zenia W. Francker, Director of Investments at Digital Hub Denmark.
At Digital Hub Denmark, we are actively working to promote this accelerating startup ecosystem by hosting events for investors to meet founders, and the other way round. If you are interested in learning more about these, feel free to take a look at our upcoming events.