Article
Q&A with Gil Dibner, General Partner & Founder of Angular Ventures
Digital Hub Denmark did a short Q&A with Gil Dibner from Angular Ventures, a VC fund investing in early stage B2B enterprise and deep tech startups, after a visit in Copenhagen.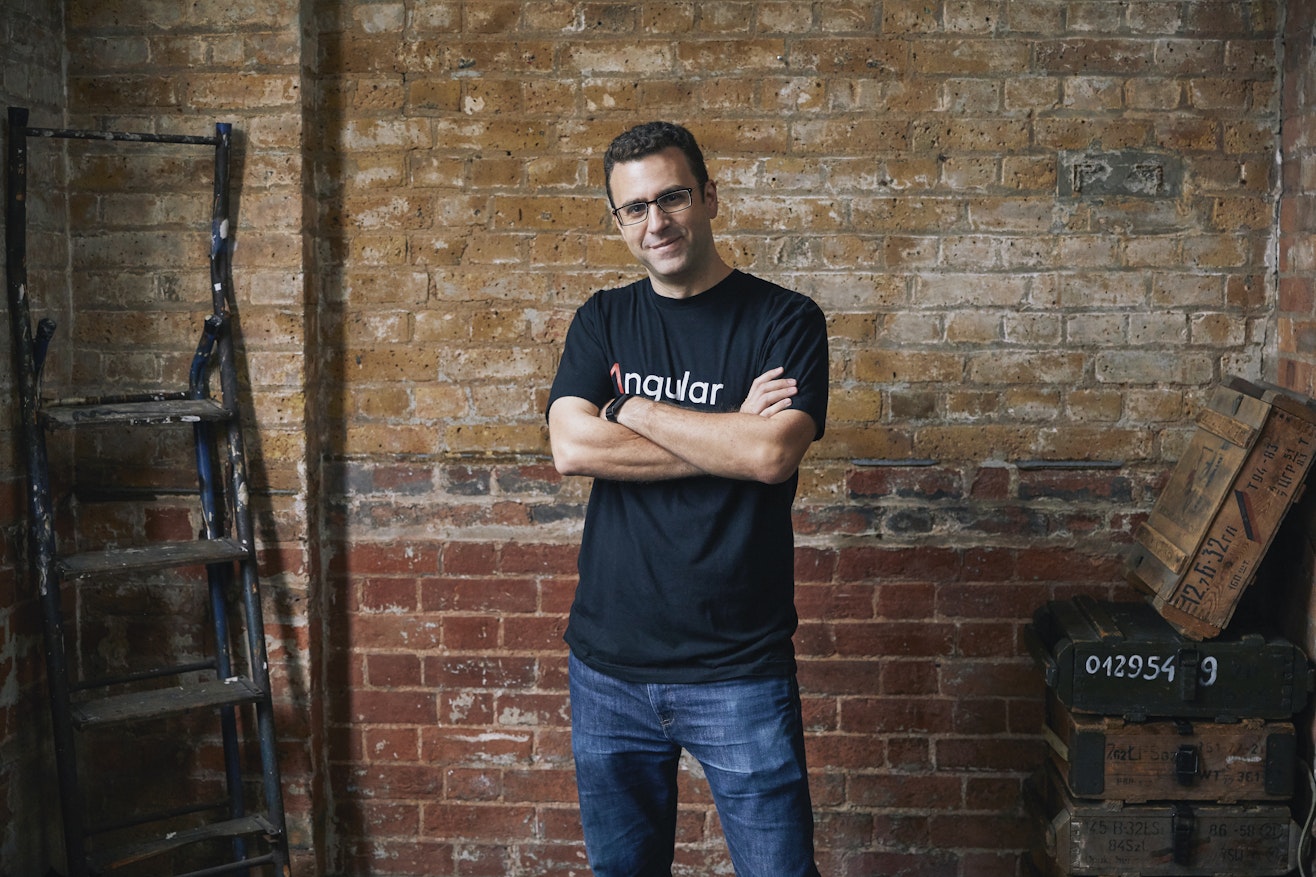 Gil Dibner is the General Partner & Founder of Angular Ventures, a first-check enterprise tech VC firm based in London and investing in early-stage startups across Europe and Israel. The $41 million Silicon Valley style, early stage venture firm, Angular, was born in 2018, and in 2021 they announced their second fund of $80 million.
Digital Hub Denmark was happy to assist in organising a programme for Angular Ventures in Copenhagen, showing how Denmark is doing digital differently. After spending three days in Copenhagen, learning about the exciting tech ecosystem, meeting new people for dinners, coffees and beers, and building relationships face-to-face, we sat down with Dibner to follow up on his visit.
Q: Firstly, you just launched your second fund, so can you tell us what's next for Angular Ventures?
A: We've been pretty public about the fact that we're going to just keep doing what we do, which is to back early-stage, very early-stage companies and deep tech and enterprise. We've been doing that for 15 years in one form or another. We're going to keep doing exactly the same thing.
Q: What were your specific goals when visiting Copenhagen?
A: Our goal was to meet the leaders of the Danish ecosystem. With the help of Digital Hub Denmark, we were able to do exactly that. We spent three fantastic days here in Copenhagen. I feel like I met not everybody, but I met a good subset of the people that we wanted to meet, and we'll definitely be coming back.
Q: What do you think about the Danish tech scene?
A: I think it's super impressive. This is not necessarily a secret, I think a lot of people already know this, but it's a very impressive tech scene you have here.
Q: What surprised you the most?
A: What surprised me the most, was the concentration of fintech companies here. This was something I wasn't expecting, but with the advance of open banking in this country, in particular, it makes a lot of sense that Copenhagen is a centre of fintech.
Q: How do you think that the Danish startups differentiate from the others?
A: The best startups are similar everywhere. But I think what we're seeing in Denmark, like what we're seeing in a lot of hubs, is it's a place where you can build fantastic startups. Denmark differentiates itself by the livability of Copenhagen - a lot of people want to live here, and it's a great place to build a company.
Q: Which Danish startups have you met these days, and can you name a few?
A: I've met a lot of very exciting startups. One I thought was really interesting was a company called Performativ, which is building a back-end for banking systems for independent money managers.
Q: Which area are you paying the most attention for in the future?
A: As a firm, we don't think in those kinds of buckets, so we just look broadly. We invest in horizontals and verticals, applications and infrastructure, and we're seeing all of those networks.
Q: When do you think you will revisit Copenhagen?
A: Next week. I'm absolutely coming back soon.