Article
Denmark to become a laboratory for advanced digital management of green energy
Researchers at DTU Compute are at the forefront of looking at ways of managing the energy systems of the future based on green, fluctuating sources of energy. The Danish government's new plan to introduce a CO2 tax could turn seven years of research into reality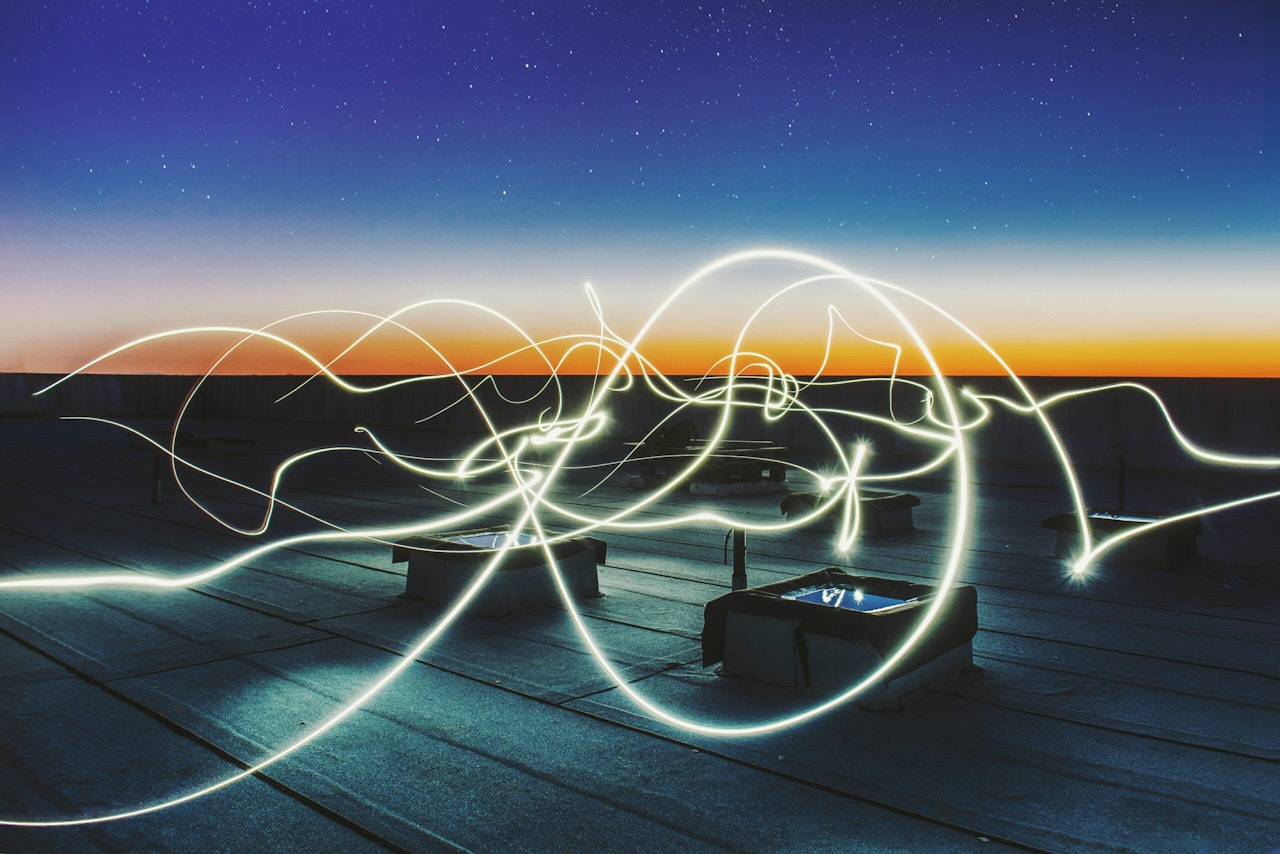 We need more green and sustainable energy. That is the mantra presented as one of the solutions to the climate challenges that we face.
But the electricity generated from renewable energy sources such as solar and wind power is unstable and fluctuates with the weather. And these fluctuations are currently one of the most significant barriers to bringing green energy solutions to the next level, says Henrik Madsen, a professor at DTU Compute.
"We've been used to regulating the demand for energy at the power plants, but we can't do that with green energy sources that fluctuate with the weather. So, the entire energy system needs to be turned upside down. In future, the flexibility needs to be in the energy system itself and at the consumer end," he says.
But how do you turn the energy system upside down? The answer lies in new technology and, just as importantly, in addressing an outdated tax structure that was created for a world based on fossil fuels.
CO2 tax plan met with enthusiasm
Henrik Madsen sees more reason to be optimistic about a greener future since the Danish government, backed by a majority in parliament, decided in June to work towards introducing a CO2 tax. As yet, no decision has been made on the specific models to consider for such a tax, but Henrik Madsen has spent several years researching precisely this area and offers the following suggestion:
"Among other things, it's about making such taxes dynamic and directly linked to the carbon emissions that the current energy consumption produces. That would take the Danish energy system to a new level," says Henrik Madsen, who is known across the globe for his research into energy flexibility and energy optimisation.
The past seven years, he and his colleagues have been exploring how to improve the energy system in the transition from fossil fuels to sustainable energy.
That has brought Denmark to the forefront of the latest technologies and ideas for creating the required legal framework. The research has been undertaken within the realm of Denmark's biggest smart city project, CITIES or Centre for IT-Intelligent Energy Systems, and the significant new Flexible Energy Denmark (FED) project.
The FED project involves Denmark's new national hub for digital and smart energy systems, Center Denmark, which is supported by all the leading universities in Denmark along with the leading energy suppliers and system operators.
Outdated tax system blocking the green development
A more dynamic tax system remains one of the biggest hurdles to creating a greener energy mix. Businesses and consumers are not given an incentive to opt for green energy where it is available.
"Out of the total electricity price you pay, just 15 per cent covers the energy itself and that price fluctuates. But the rest is some 20 per cent that covers charges for transporting the electricity, and 65 per cent is energy taxes that are non-dynamic. That's why there hasn't been any real incentive for the end consumers to use electricity when it is cheap," he says.
A new CO2 tax would make it possible to build more dynamics into the tax regime. There are already concrete proposals from the CITIES project on how this could be done and the suggested test zones for developing and testing the energy system of the future give us an indication of the potential.
For example, researchers suggest using intelligent freezer and fridge units at supermarkets to control energy use intelligently and focus power consumption on whenever there is green energy available.
They also suggest using digital solutions and artificial intelligence to join up enterprises such as those in the Port of Aarhus – from industrial companies through utilities to sewage treatment plants – in a symbiosis involving flexible consumption, connected energy systems, energy storage and energy optimisation.
Building intelligent chips into consumer electronics
A significant element will be automating the new solutions. Professor Henrik Madsen does not believe that consumers will be actively monitoring their power consumption to respond to price fluctuations.
"A lot of it can and should be automated to make this work. But that is completely possible. It could be done by putting intelligent chips into things like freezers and electricity-based energy sources such as heat pumps where little intelligent units 'listen' to signals from the power network and only use power when it's green," he says.
"These technologies exist, but manufacturers currently lack the incentive to build it into their products. Most heat pumps, for instance, already include a control mechanism, but it isn't used," Henrik Madsen says.
Connecting energy systems
Even if businesses and consumers get onboard to use power when it is green, they will still need energy on those cold, dark and windless winter evenings when the energy available is not quite as green. So, the large smart city project CITIES has also been looking into ways of storing energy.
"Batteries are not a particularly sustainable alternative, but we have other obvious options for storing energy," Henrik Madsen says.
In Denmark, the already well-developed and well-functioning district heating network would be one of the apparent storage options. Using thermal storage makes it possible to let the green energy system heat the water in large hot-water containers and store it for when residential heating is needed.
That would give the Danish district heating network, which was developed in the 1970s to use waste heat from coal-based power plants, a brand-new role in what in the technical lingo is referred to as connected energy systems.
"We have a district heating network that it would be obvious to use in balancing solar and wind power," Henrik Madsen says.
Green gasses are the future
The Danish natural-gas system for transporting gas from the North Sea to the end consumers through a well-developed pipeline system could also play a central role in the new green energy mix.
"We need to be thinking more in terms of green gasses where we use excess power to produce gasses like hydrogen upgraded to ammonia or methanol as a way of storing energy," he says.
Currently, the energy mix of the Danish power system has about 50 per cent coming from green energy sources – putting Denmark at the forefront of the green transition.
But Denmark's ambitious target of reducing emissions of greenhouse gasses by 70 per cent by 2030 from 1990 levels also means that we are now facing a transition that will need to happen three times faster over the next ten years.
In other words, it is time to act. But at the same time, the ambitious target could also put Denmark at the forefront of global development.
"There is a large potential in terms of growth, exports and efficiencies that could come from developing and implementing sustainable, efficient and flexible solutions all through the Danish industry," Henrik Madsen says.
That is precisely why the new national hub for smart and digital energy solutions at Center Denmark is now conducting large-scale testing of these solutions through the Flexible Energy Denmark project in collaboration with uni-lab.dk.
The CITIES research project
Denmark's biggest smart city project CITIES – Centre for IT-Intelligent Energy Systems – focuses on research into efficient, integrated and intelligent energy solutions to support the transition from fossil fuels to a modern society that is adapted to sustainable energy systems.
The research covers all aspects of the energy system, including electricity, gas, district heating/cooling and biomass.
CITIES' methods are based on using artificial intelligence (AI) to analyse large sets of data to predict, control and optimise the mix of energy sources.
CITIES collaborates with 24 Danish and Swedish industrial partners as well as 15 international knowledge institutes in the EU, China and the U.S.
Innovation Fund Denmark supports the project.
Following seven years of research, CITIES is due to close at the end of 2020 but several other smart city and smart energy projects – such as Center Denmark – Digital Innovation Hub, Flexible Energy Denmark (FED), HEATman, IDASC and Smart Cities Accelerator – are also using the centre's research to test its theoretical methods in practice.
Flexible Energy Denmark
FED is a digitalisation project aimed at making Denmark's power consumption more flexible to use excess electricity generated by wind turbines and solar panels.
The project involves the country's leading researchers, organisations, utilities, software companies and several living labs supplying real-life data for the project.
The aim is a balanced energy system. Through digitalisation and flexibility, FED seeks to balance energy consumption with the generation of renewable green energy. This will bring savings by reducing the need for new energy investments and lower carbon emissions by making optimal use of sustainable green energy.