Article
Denmark is a champion of technology use
The Danish education sector turned out to be far more digitally ready than expected when the coronavirus hit. Now the question is how to use the lessons learnt.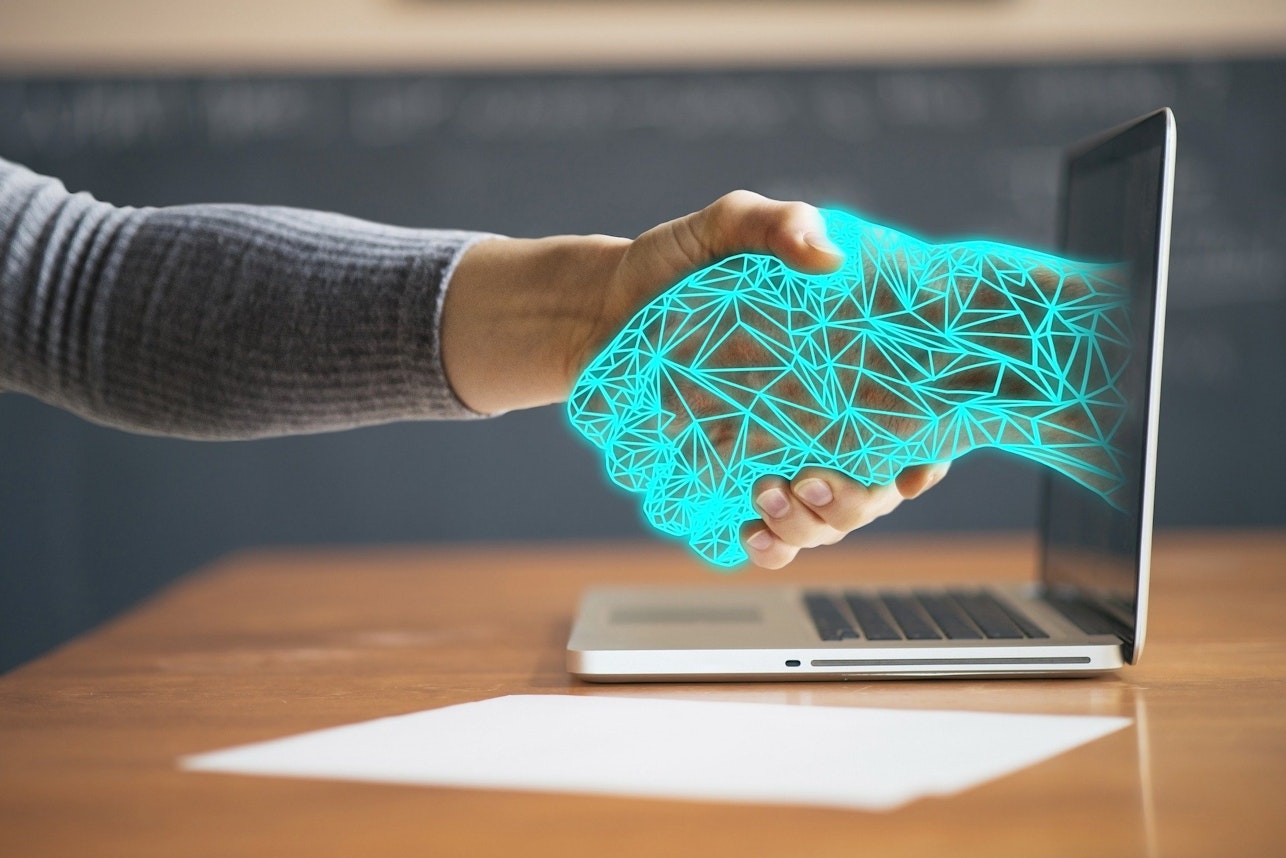 After several years of working on digitalisation in the education sector, the ongoing coronavirus crisis has pushed this development to the forefront, making online learning – with all its pros and cons – part of the new normal for both educators and students.
This is the conclusion from Hans Müller Pedersen, Director General of the Agency for Science and Higher Education under the Danish Ministry of Higher Education and Science. He is a rarity, using his background as a sociologist to shape a career around technology development and innovation policy as the thread running more or less all the way through. He is also the newest member of the board of Digital Hub Denmark.
Danish educational institutions have already had access to digitalisation and remote learning for several years, and many educational programmes in Denmark have already adopted remote learning with entire courses offered through online education.
Yet by far, the majority of educational programmes in Denmark were – and remain – based on traditional models of physical presence – until the coronavirus pandemic set in at the beginning of March.
Danish universities are switching over at a record speed
Universities were among the first organisations to close. Anyhow, educational programmes across the country quickly shifted to digital learning through platforms such as Zoom, Microsoft Teams, Google Meetings and a myriad of other tools, and the sector generally succeeded in keeping tuition going despite all buildings being locked down.
"The education sector managing such a dramatic change-over and tackling the didactic challenges of switching so rapidly from one form of tuition to another is remarkable. The fact that they've succeeded in maintaining education programmes and tuition at such a high level shows us that there was strong digital readiness among both educators and the students. Everyone knew what they had to do and what it was about – whereas in other countries the whole effort has been far patchier and more uncertain," he says.
It only took a couple of weeks for the Danish education sector – from primary schools to universities – to fire up the digital engines and restart, with young Danes now studying at home rather than sitting in the classrooms.
"We spent many years discussing how to promote digitalisation in the education sector, both in terms of adding more flexibility to the education sector and supporting a demographic development where it's difficult to level up the countryside and the cities where the educational institutions tend to be. Part of this challenge we can solve through more use of online tuition. But we hadn't seen this used much in Denmark, while it's widespread in countries like the U.S."
Far more than video meetings
Going digital in the Danish education sector is not just about remote learning, but also about seeing a labour market where new ways of working are emerging and where digital skills will be needed to enable the workforce to adapt to the future.
Ahead lie multiple waves of disruption. AI, automation, physical and virtual robots, digital nomads and a so-called distributed workforce that may as well be sitting in the Himalayas as in Herning are just some of the phenomena that the students of today will need to adapt to regardless of almost anything they might choose to study.
The future is uncertain
No one knows which way the wind will blow – but the absence of digital readiness is not the way ahead, which is why the education sector needs to contribute to adapting to new ways of working, Hans Müller Pedersen believes.
"We're not just educating young people. We also need to make them ready to face a society that's being disrupted again and again. They mustn't feel alien in a world where phenomena such as artificial intelligence are completely reshaping the framework of our society. During the corona, crisis we've seen digitalisation and digital readiness picking up steam," he says.
The next step will be to analyse what advantages and challenges this new situation has brought with it. Such an analysis is already on the way, and Hans Müller Pedersen is eagerly looking forward to seeing it.
"Much has gone right. The question is what challenges there may be in the pedagogical sense from a form of teaching where you're not physically present to ask questions, and how students who may not be thriving have come through this," he says.
In stating this, Hans Müller Pedersen points to one of the drawbacks of digitalisation: the risk of being sucked into the great swamp of distractions where social media are beckoning even in the middle of a lesson.
Green digitalisation and STEM skills
There is probably little doubt that we are now seeing an education sector in flux.
"There have been variable speeds in terms of reaching the aim of digitalisation, and a shift in what's considered essential. What's very prominent right now is the green agenda, and even here the thinking is in terms of digital tools. To me, that shows that we have the will to use digital tools to solve problems within different contexts."
Universities themselves are also getting better at thinking digitally. Over the past several years there has been a focus on so-called STEM skills (Science, Technology, Engineering, Mathematics) and Denmark not teaching these enough, with calls from politicians to speed up in this area.
That is already happening – though it is perhaps going somewhat more slowly than what some stakeholders were hoping to see.
"It's important for education to be research-based. And that involves several prerequisites. Among these, we need to have research at a sufficiently advanced level and to build a science base, a cohort of scientists willing to take part in education. And in the digital area, we are seeing this happening. There's very clearly a focus on the need to offer more IT education such as the new cybersecurity programme at Aalborg," he says. The latter is a programme specifically designed to address the growing threats to cybersecurity.
Hans Müller Pedersen also points to AI as an area where Denmark has established a robust research environment.
"We need to tap into all the areas where technology can make a difference. That's why we need to create a diverse knowledgebase while maintaining a high quality of research. A unique point for Denmark – which is also really important to project externally through Digital Hub Denmark, for instance – is our great skill in using digital technologies such as in the energy system or the whole robotics adventure now happening in Funen. That's what we're capable of in Denmark – adapting technology and knowledge to commercial use. Or, as the corona crisis has shown, to build up online education in just a matter of days."
What remains to be seen, though, is how the Danish education sector will integrate the tools used during the corona crisis over the long term.