Article
10 Danish tech startups at Web Summit
For the first time, Denmark had a national booth at one of the largest tech event, Web Summit in Lisbon. A great and hectic week with a lot of new and international connections to Denmark as a tech hub.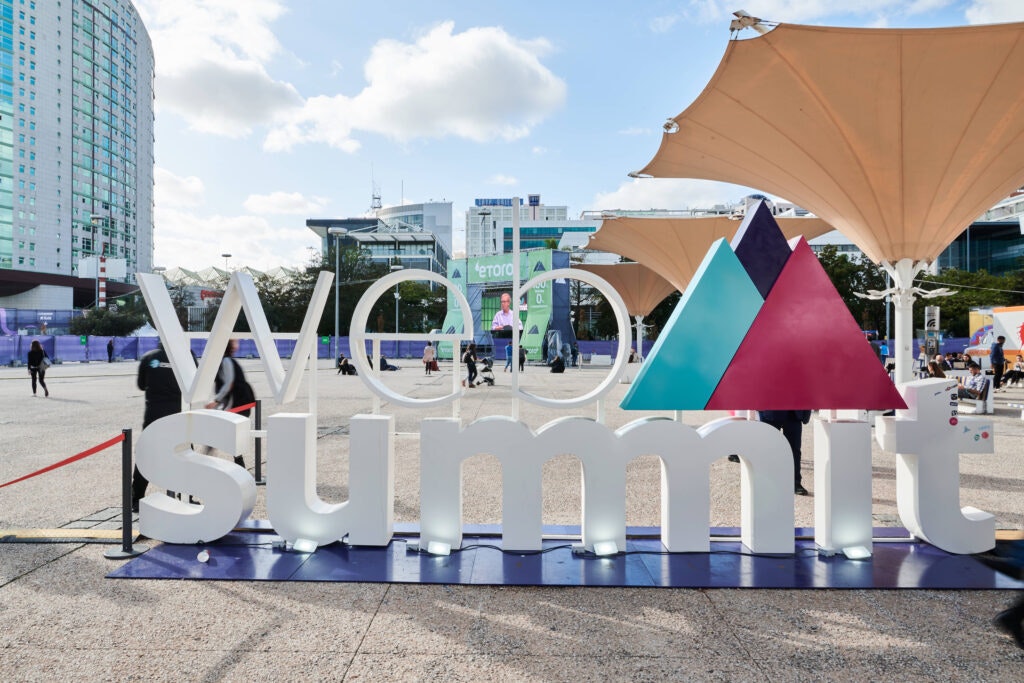 10 danish tech startups took part of Web Summit 2019
Ten Danish digital frontrunners had a blast together at Web Summit in Lisbon in November this year. Together with Inscale, Leo Innovation Lab, Tradeshift and Digital Hub Denmark all joined forces at the first national Danish booth.
One hectic week, many great talks at our silent stage and many more great discussions, ideas and new connections between Danish tech and the rest of the world.
If you were there, here is a tour down memory lane. If you could not come this year, have a glimpse of what happened when Danish tech meet Web Summit.
Event recap
The week was kicked off by an international press conference at the Danish Ambassadors residence in Lisbon. The Danish tech ambassador, Casper Klynge, opened the press meeting followed by Digital Hub Denmark's Camilla Rygaard-Hjalsted, Ditte Rude Moncur from Vækstfonden, Kristian Hart-Hansen from Leo Innovation Lab, Tommy Dejbjerg Pedersen from Tradeshift and Erik H. Stangerup from INSCALE. The ten startups pitched for the international press afterwards.
Day 1: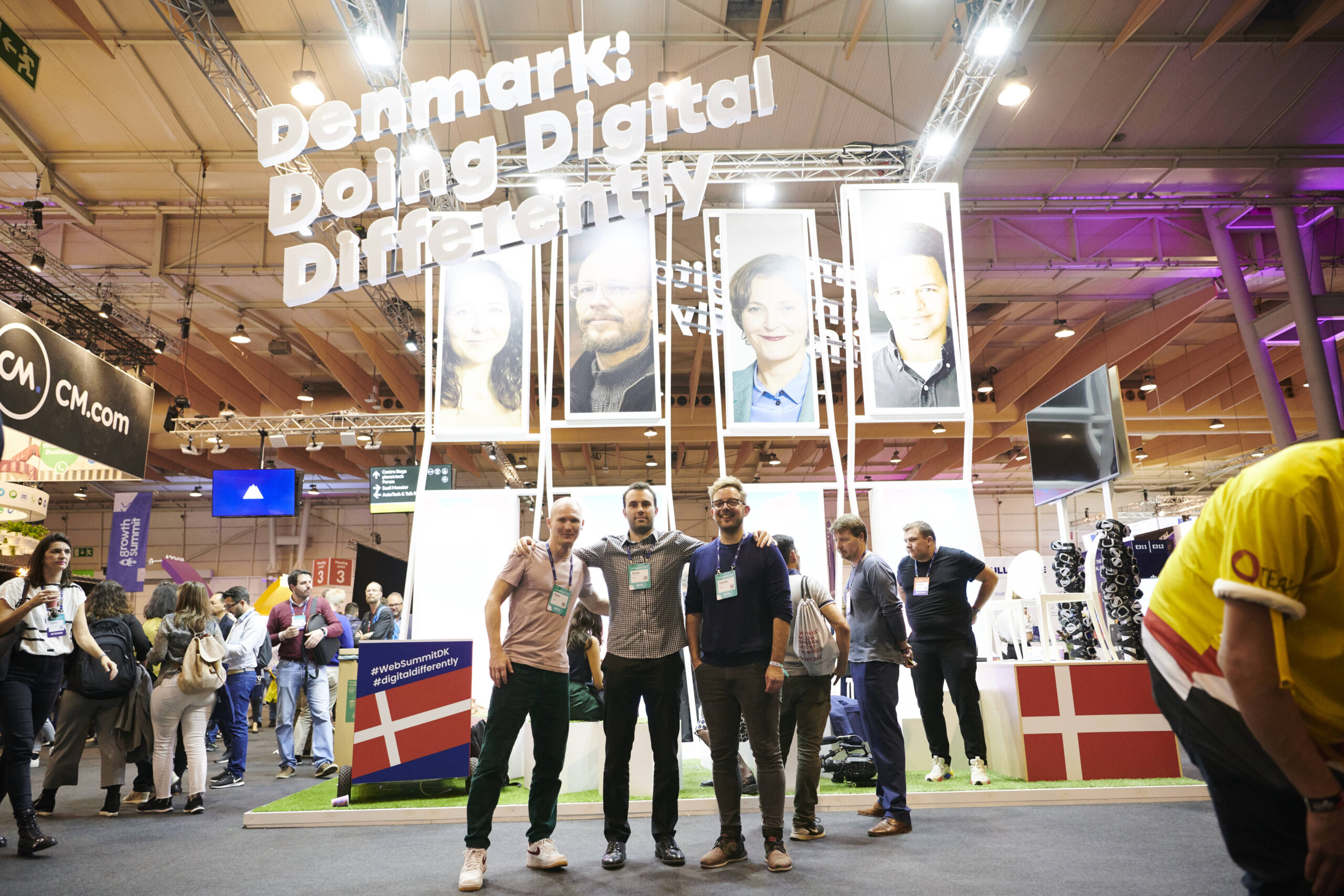 Talk by Leo Innovation Lab.
Startups pitch.
The Tech Ambassador Casper Klynge sharing pains and gains within Techplomacy interviewed by Towards no. 1's Marianne Schacht.
Day one at Web Summit was followed by a great get-together at the Danish Ambassador's residence in Lisbon.
Day 2: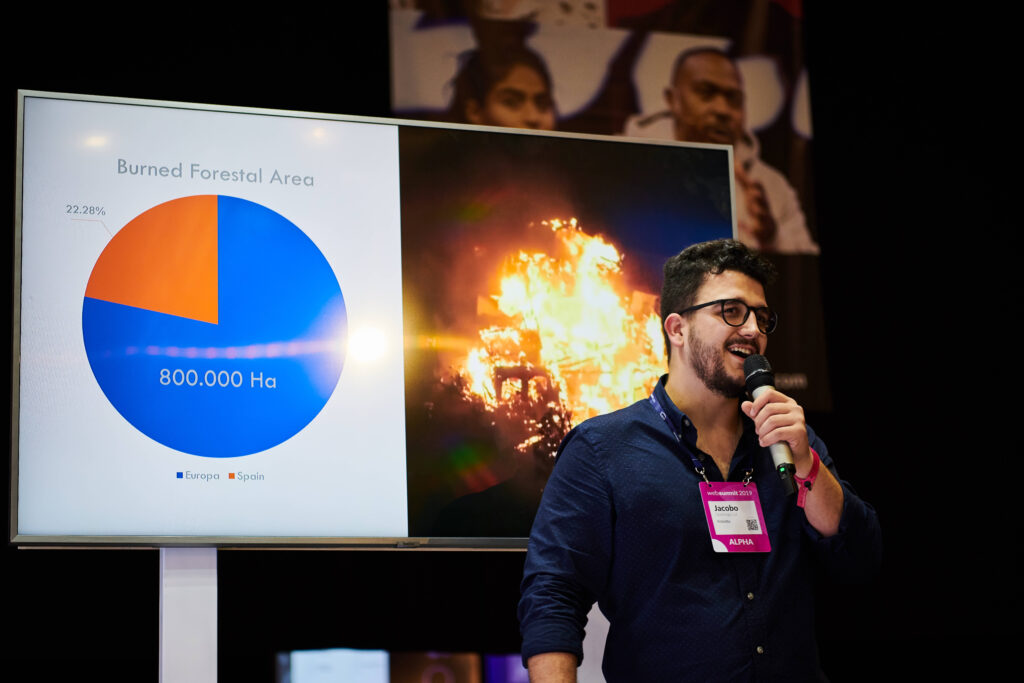 Digital Hub Denmark's CEO Camilla Rygaard-Hjalsted interviewing Leo Innovation Lab's Andrei Chiriac about building tech for modern doctors.
Startups pitch.
Every afternoon we gathered for Danish happy hour at the Danish booth.
Web Summit is huge event for the startup community
Web Summit is the place to meet everyone within tech – also the executive vice-president, Europe fit for the digital age, Margrethe Vestager. Here from the press conference at Web Summit.
One principal aim for the ten startups was to get international attention. Research shows that the Danish tech-community is less connected to the rest of the world than leading global tech hubs.