Tech Talent
Alejandro Garcia-Vaquero Velasco, Spain
Alejandro from Spain will gladly defy Danish rain and wind in the name of technology. And even though he is not completely satisfied with the Nordic weather he is praising the Danish tech scene for its innovative and progressive ways and the vast investment landscape. Alejandro found his way to Denmark because of the Danish world-class robotics scene and encourages other tech talents to make the move as well.
Name
Alejandro Garcia-Vaquero Velasco
Updated 16.04.2021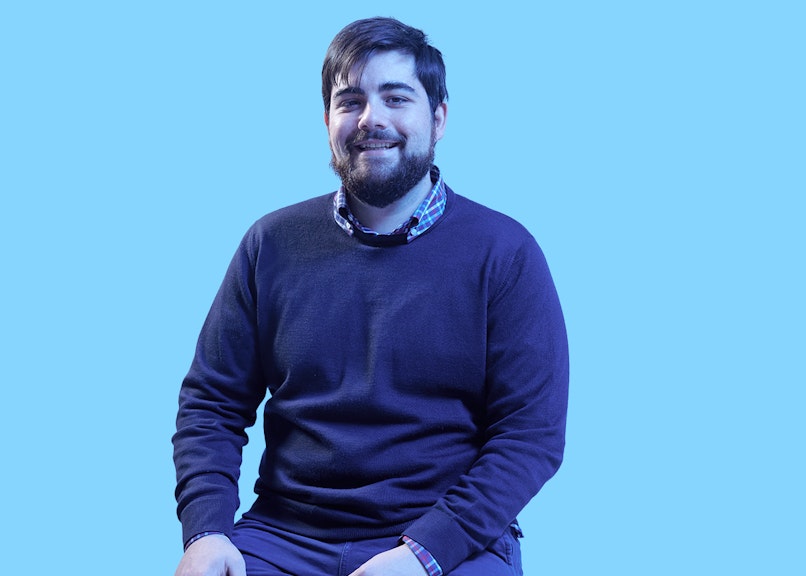 "Since I was a small kid, I have always been passionate about science, technology, and engineering. Always trying to learn new things and being extremely curious. That led me to study Industrial Engineering. This is one of the toughest programmes, while it is very generic in the sense that you are introduced to almost every field within engineering."
Explore: What career opportunities are you looking for?
"During my time studying, the amazing world of robotics slowly revealed itself to me. On my campus, there was a research lab that was fully focused on enabling drones in GPS-denied areas and that is when I fell in love with drones. I knew right then and there that it was what I wanted to do for a living."
"I knew I wanted to study my MScs outside of Spain. I craved for a different point of view and had grown tired of the Spanish methodology, which is very theoretical. I applied to 15+ universities around Europe and got accepted to Danish Technical University (DTU), the technical university in Sweden, and Technical University Delft. DTU was the best fit for me because I had the option to specialise in Automation and Robotics. Also, Copenhagen seemed like such a nice city and I already had a friend living here – so when it came down to it, the choice was very simple".
In the name of technology
"The reason I ended up working at Lorenz Technology was a targeted effort from my side. The company was the perfect fit for my skills. I attended a tech talent job fair in Odense, with the sole purpose to get to know Lorenz Technology, and after several interviews, I landed a job with the company only a few weeks after I finished my studies."
"I am part of the team that develops and maintains the codebase that goes onboard the robot, coding quite a bit in C++ using ROS mainly. My work makes sure the robot can implement navigation, control algorithms, or computer vision, to name a few examples. On top of that, I also work with the hardware itself. Working on 4G modems, the communication with other sensors or platforms, and also some tasks regarding the OS that runs all the software. As a cool extra Lorenz paid for my drone license, so I also do quite a bit of flight testing. Whenever we have a new release, or some other developer needs to test their code remotely, I go outside in the chilly Danish weather and risk my fingers and feet for the name of technology."
It's impressive how Denmark is pushing for technology and innovation
"When I got to Denmark and started my studies, I was really surprised by how nice people were. So polite, respectful, kind - I was blown away. Now working in a Danish robotics company, it's no different. Most of my colleagues are young like me and all very driven and ambitious. The vibe in the office is easy going and people are all so welcoming."
"Being part of the Danish tech scene, I think it's very impressive how Denmark is pushing for technology and innovation. There is a huge amount of investment going on in Denmark, making it the perfect ecosystem for developers".
"On top of the world-class tech ecosystem Denmark provides, there are also incredible benefits such as a high salary, healthy work ethic, employers who follow and respect contracts, which just make up the ideal work life for me. I am not the biggest fan of the Danish weather and Danes can be a bit hard to befriend sometimes – but I enjoy my life here so much."
"My advice to a tech talent sitting somewhere out in the world considering Denmark as their next place of work is just plainly do it. Communication in English is no problem as basically everyone speaks perfect English, Salaries and work ethics are top-level, and last but not least there is a huge number of investments going on with incredible projects and companies to join."
Explore: Robotics in Denmark.