Tech Talent
Zuzana Satkova, Czech Republic
In 2018, Zuzana moved to Odense to study a master's degree in Human Resource Management at the University of Southern Denmark. Three years on, she can say with confidence that it was one of the best decisions of her life. Today, she works within industrial automation at Spin Robotics, helping workers to achieve better working conditions under safer circumstances.
Country of Origin
Czech Republic
Updated 26.04.2021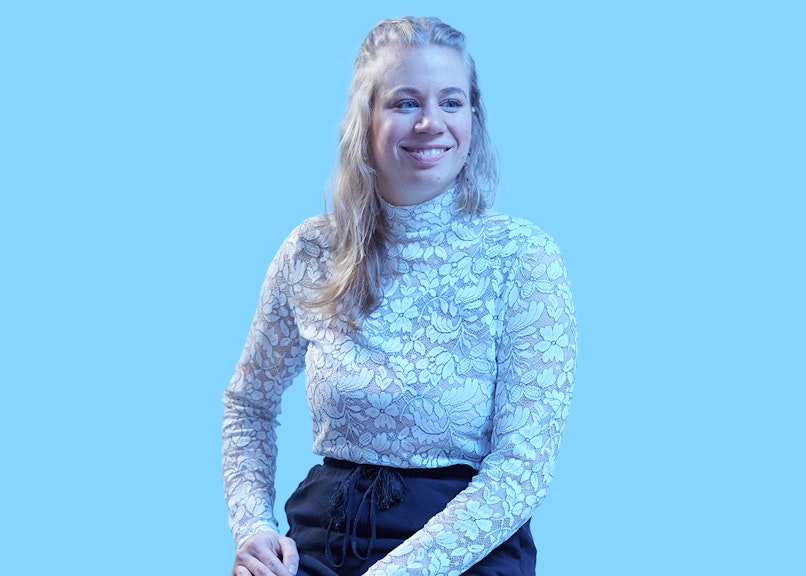 "I'm originally from the Czech Republic, but I have always been interested in living abroad as I find it fascinating to explore and constantly learn something new, both about a country as well as about its people. I first moved abroad in 2016 when I spent time in Norway as part of my bachelor's program. I was charmed by the Scandinavian way of living and not long after, I decided to take a full master's degree in Denmark."
"After completing my studies, I signed up for a talent program. I was chosen to intern at Spin Robotics for 3 months and once the internship was over, I was offered a full-time position as a business development manager. So here I am, at the same place a few years later, just with a full-time job."
Explore: What career opportunities are you looking for?
Working at a startup, you get to be very independent and dive into lots of different areas
"No two days are the same when working in a startup. You have to be able to adapt and reprioritise tasks based on the latest developments. It requires really good project management skills, but I personally find it super rewarding. You get to dive into a lot of different topics and learn something new every day."
"As a business developer, my goal is to help the company grow in as many directions as possible. I spend a lot of my time analysing data, networking, reaching out to potential customers abroad, and coming up with fresh ideas."
I always feel on the same eye-level as my colleagues at Spin Robotics
"Whilst I was studying, I had some friends who were robotic engineers that would talk to me about their projects. Back then, it was all Greek to me! But these days, I have a thorough understanding through my work at Spin Robotics. As a company, we produce a collaborative screwdriver for industrial production to increase the working safety of employees in assembly lines. So no matter how complex a specific feature can be, my colleagues will always meet me on the same eye level when talking about their technical domain."
"I believe it's the combination of working in a Danish company and working in a creative and open-minded startup. Spin Robotics has been the most refreshing and enlightening work experience to date."
"I would never have guessed that I'd end up in the robotics field, but I'm so happy that I did. Finding my feet in the Danish tech scene has been a truly thrilling journey so far. The best part of my job is the independence and trust that I gained in the company together with the possibility to learn more about cobots (collaborative robots) every day."
The Danish welfare system provides a lot of peace of mind – if something goes wrong, they have your back
"Moving abroad can be a very challenging and stressful experience in the beginning, but of all the countries I've lived in, Denmark has felt like the safest bet. Though I thrive when pushed out of my comfort zone, it's been very comforting to know that if something goes wrong, the government has my back. The well-functioning welfare system provides a lot of internationals with peace of mind and security, even far away from their homeland."
"It's not hard to see why so many people move here – from the social support to the ways that the cities are designed. I still remember my first impression of Copenhagen and what I wrote in my journal "Oh my god, there are bikes everywhere! Literally everywhere!". Depending on the weather, my bike is both my best friend or my worst enemy... I'm not exactly sure where my life will lead in the years to come, but for now, I feel that I'm where I need to be. For those considering the move, I'd say, do it. Or, better, ask yourself: when I am 90 years old, and I think back on this moment, will this be one of the things I wish I would have done?"
Explore: Robotics in Denmark.