Company Case
Zupply strives towards a future with zero-waste construction
The construction industry is one of the most wasteful industries in Denmark and many Western countries. With around 10 per cent of all purchased materials being discarded, this represents a significant loss of value. Jose "Pepe" Tavares, co-founder of Zupply, speaks to us about their mission towards making zero-waste constructions happen.
Around 10 per cent of all materials that are purchased by the construction industry end up being thrown away without ever being used, making it one of the most wasteful industries to date. These expensive materials are discarded simply because they were either bought in excess, it was the wrong material, or for other preventable reasons.
"We wanted to create an impact, and we saw an opportunity in the construction industry. Because this waste represents a lot of money, we wanted to shift from valuable materials being thrown out to enabling the circularity of these," says Tavares.
Jose "Pepe" Tavares has a background in engineering and project management in construction-related industries while his co-founder Adam Mezővári has focused on building software products for proptech startups, giving him the know-how on building products for real estate developers, architects, and construction companies in the Nordics.
From waste to circular flow
In an attempt to tackle the waste issue, the founders developed Zupply, a software tool to track materials and enable circular flows.
"With our material management tool companies are able to track material flows digitally to identify excess materials," explains Tavares, co-founder of Zupply.
A software-enabled marketplace gives companies the opportunity to use excess materials for another project within their organization or to sell them to somebody else. Zupply can manage materials, track their use and emissions, determine if a material should be circulated, and deliver data for reporting or carbon offsetting.
"Our biggest competitor is our users' behaviour. It's always easier to throw materials out and have a waste handler take them away. Our platform can enable companies to manage their materials faster than they usually do and save material costs while reducing carbon emissions but this is not always easy to communicate," says Tavares.
Off to a good start
The product is fully functional and based on 10 user tests the potential in reduction of waste in the projects that implement their software is obvious. In these early stages, they have already realized they can reduce all material waste by up to one third. The ultimate goal is to narrow down on zero waste so there's still a long way to go.
According to Tavares, there is a great startup network in Denmark. As long as you have a product that is generating real impact, the community will support efforts to build a startup.
"We have had a very positive experience with both Antler and the GreenUP accelerator cohort at DTU. The programmes have given us access to investors and talent that we wouldn't have otherwise," says Tavares.
When asked about his experience in moving to Denmark and whether he would recommend it to other expats, he replies:
"It's a great place to build a startup with many programmes to help you get started. When they say Denmark is one of the fastest countries to open a company, I can assure them it's true. I experienced it firsthand and was able to open a company within a day."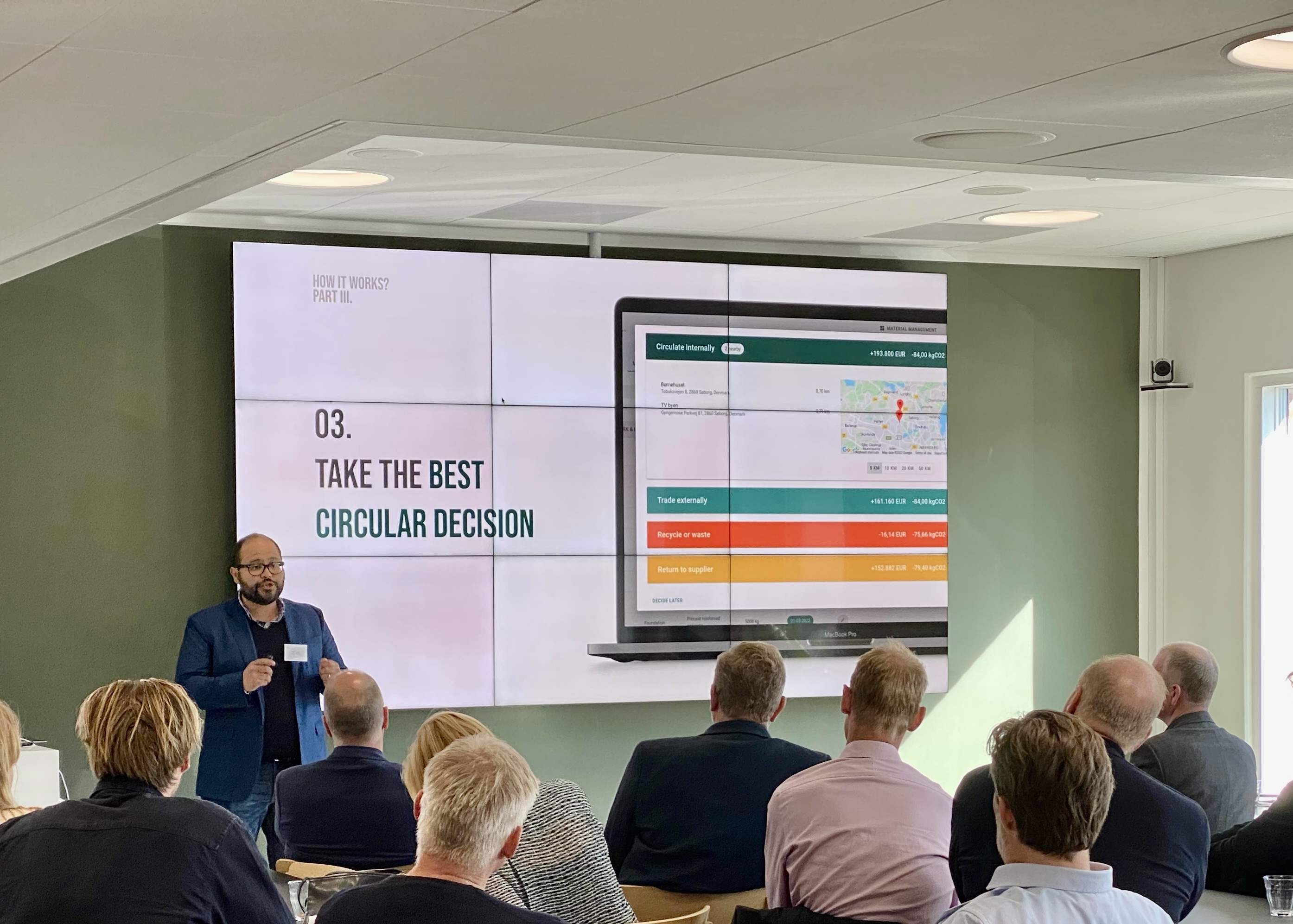 Creating an impact
Tavares and Mezővári met through Antler Accelerator programme and have worked hard to build a scalable business with a mission since then. The founders believe that Danish values have played a big role in Zupply's early success.
Tavares puts a strong emphasis on their values: sustainability, integrity and diversity.
Diversity comes naturally as the founders come from opposite sides of the world: Mexico and Hungary, with a base in Denmark. Zupply is a people-first company, they believe in working with integrity and sustainability is embedded in the product itself.
"Being in the construction industry, we are often faced with investors who doubt our ability to be both a profitable company and a sustainable one. We truly believe that we have found a product that can deliver both. Although people struggle to understand how an early-stage startup can put so much focus on being a sustainable company from day one, it's in our DNA and we have already achieved so much because of it," concludes Tavares.