Article
Your next colleague might be a robot
More and more companies across different industries are adopting robotics process automation (RPA). It is not just about removing mundane, routine tasks, but also especially about streamlining their business processes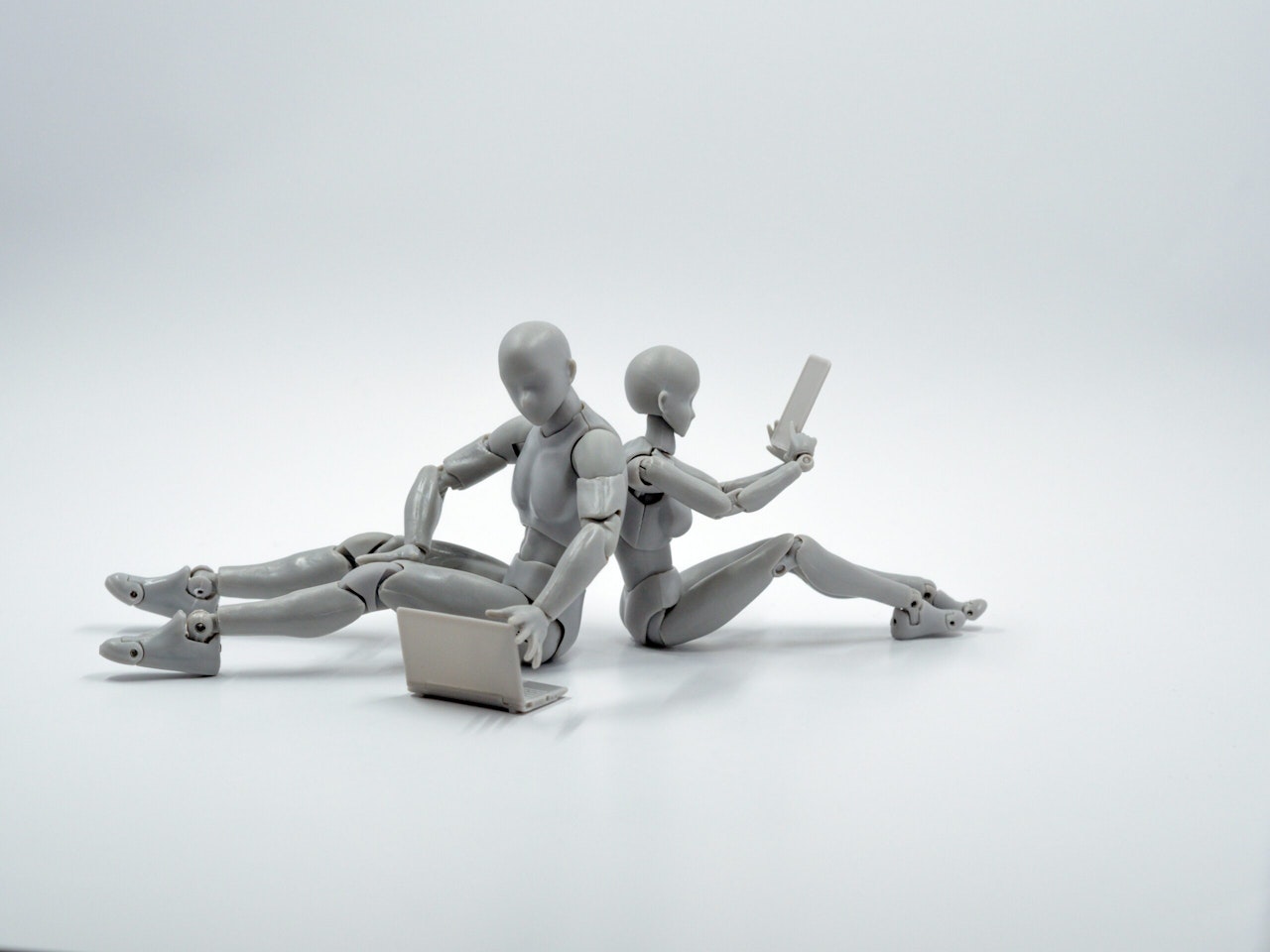 Is your next colleague an invisible robot that will do all your routine tasks? It is for a growing number of workers at Danish companies where one of the biggest and most rewarding IT waves of the moment is about robotics process automation (RPA).
One of Denmark's largest car importers, Semler Gruppen, named its first software robot Arnold. Since then August, Vera and Robert have joined it, and another eight new robots are lined up to solve yet more tasks. All this within just 18 months.
The speed of change at Semler Gruppen is a good example of how widely the automation wave has spread.
In just a few years it has moved from financial companies that have been the frontrunners to other industries and not least to small and medium-sized companies, according to several consultancies that Towards No. 1 has spoken to.
"Denmark is well on the way. We might not be as far ahead as the Finns, but we're close to being in the same league," says Tony Minana, country manager at automation company Digital Workforce which now has representation across nine countries.
Semler sharpens up its business processes
At the car dealership Semler Gruppen, which imports brands such as Audi, Volkswagen and Bentley for the Danish market, the journey towards automating its administrative processes started some 18 months ago, says Process Architect Jeanne Petersen.
"We saw how a lot of the staff had become more burdened with manual tasks due to IT systems not communicating, so people had become the movers of data between systems," she says.
The motivation was to relieve staff of routine tasks to sharpen the business processes. Semler's first robot, Arnold, now handles a task that improves the customer experience and has lifted the sales scenario significantly.
Suppose a customer enquires about buying a car at one of Semler Gruppen's many dealerships across Denmark. In that case, the sales staff can immediately locate that specific model within the entire network of car dealers and reserve the car for the customer. That was not previously the case, Jeanne Petersen explains.
"Back then the sales rep could see if a model was available at another dealer, but the actual move had to happen centrally through us here at the head office. That process involved the sales rep sending us an email, and then we would move the car through a different system. But since a lot of customer enquiries are outside of normal office hours, it often wasn't possible for the sales rep to close that sale, potentially sending away a customer without booking a sale," she says.
Little resistance
Despite a not entirely unfounded fear that more robots in offices mean fewer people will be needed, there is little resistance to the new robots. One explanation is the high digital readiness of Denmark. The latest DESI index (Digital Economy and Society Index) has Denmark in third place.
"It's indisputably true that administrative robots will result in lower headcounts. But that's generally true of new IT systems. In that area, we're already well advanced in Denmark, so we're well aware of these changes and are used to them," says Jim Nielsen, Managing Director at consultancy firm Knowit.
He also points to the Danish trade unions opting to engage actively with the trend of administrative robots rather than leaning back with their arms folded.
"For instance, we've worked with HK (the main white-collar union in Denmark, ed.) on how they can play a new role in this. There are also new job functions appearing along with the administrative robots. Someone has to be in charge of the platform, map the processes and maintain and oversee the system," he stresses.
Robots need to hand-holding
The point about someone needing to control the robots is an important one. It remains a common misconception that administrative robots are only a one-off investment. That is not the case, and many companies need to realise this," says Tony Minana from Digital Workforce.
"It's a discipline that needs to be supported and thought through as much as anything else. A lot of people still seem to be forgetting that. But just as staff need to be trained in new updates to the financial management system, you also need to assist the robots with updates," Tony Minana stresses.
That is also one of the lessons learnt by Semler Gruppen: administrative robots are not a quick-fix solution.
"At first, we thought that it would all just be handled by us, a contractor and the local dealerships. But it turns out that there are a lot of other important stakeholders. Legal counsel is needed to ensure we comply with the GDPR directive, for instance. The Business Intelligence unit has to help with the structured data," she explains. "The biggest mistake was probably that we didn't think the IT department into this because there are constantly new updates and changes to the IT architecture and integrations," Jeanne Petersen says
Artificial Intelligence moving into software robots
The latest trend in RPA is the growing use of artificial intelligence, Knowit's Jim Nielsen says.
"Initially, the robots were very rule-based, but now they're starting to include more learning and are now able to spot if the invoices have the correct VAT codes," Jim Nielsen says.
At Semler Gruppen the robotics era has only just begun. To achieve the best possible anchoring within the organisation, it is left up to each individual unit to flag up processes for automation. And there are currently so many requests for automation that the existing robots Arnold, Vera, August and Robert will soon be joined by Nora, Ditmer, Arosa and five others. Giving them names is very deliberate.
"We know from ourselves about feeling like a number on a piece of paper, but this is also about saying that this is another colleague that we need to remember to include when new things are happening," Jeanne Petersen says. Her unit, by the way, is anchored within the HR department.