Article
Women in tech: Diversity is more than gender
Despite several years of focus on gender diversity women are still underrepresented at the founder level in tech startups both in Denmark and globally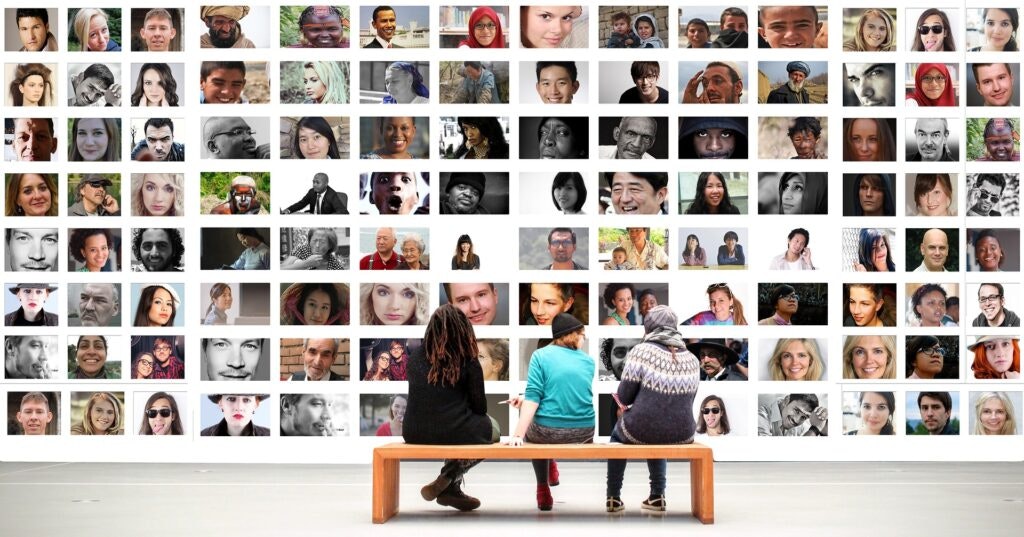 According to figures from dealroom.co which the venture firm Atomico venture combined in their report State of European Tech 2019 last fall; 92 per cent of the funding went to startups founded by males.
And in Denmark, figures from the Entrepreneurial Barometer last year showed that only 25 per cent of entrepreneurs are generally women. But is the lack of gender diversity a problem – and if so, why?
Towards no. 1 has pulled together a panel of leading Danish female tech entrepreneurs and exceptional role models who didn't take the beaten track.
Diversity needs to be strengthened
Most of the panellists argue that gender diversity needs to be strengthened. But several of them emphasise in strong terms, that the debate around diversity should include much more aspects than gender.
The success of the emerging tech startup has very little to do with gender, says Founder, Pia Lauritzen from Quest:
"Even though it's easy to look at Marie and I and think 'Wow, two female tech founders!', You might as well think 'Wow, two humanities researchers are changing the way we do business!' Or 'Wow, a daughter of a carpenter and a former radio host disrupting the multi-billion dollar survey market!" Or even 'Wow, two 40-somethings with absolutely no tech experience attracting the best talent and building the best tech team!'"
"My industry needs researchers, daughters of carpenters, former radio hosts and people who are 40-something as much as we need women. So I think we should focus more on diversity than on gender."
Technology should represent society
Anne Kristine Schwartzbach, CEO and Founder, Konfront, points out why it is so vital with a broad definition of diversity, not at least in tech:
"With the influence of the tech world on our society now and in the future, it's of the utmost importance that the people who develop the technology also represent the society that should benefit from what is being developed. If we do nothing about the huge imbalance, I am convinced we will experience many, too narrow, innovative solutions."
Get the full answers from Anne Kristine Schwartzbach, Pia Lauritzen, and the other panellists below on why diversity – gender and in general – is essential, especially in tech.
Sara Roy-Bonde, CEO & Co-Founder, miheroo
In tech, in particular, there are many men. Men in educational institutions, men in startups, men in the management positions. Which is by no means a bad thing. Creating a more diverse environment means educating people with different ideas and priorities, so they can start companies that function differently while solving "new" problems for "new" target groups using new methods and technology. That's why diversity is so important.
Sofie Blakstad, CEO and Founder, Hiveonline
"Fintech companies are overwhelmingly run by a narrow demographic; mostly male, white, US-style education. That leads to products which support the same demographic, thus missing huge market opportunities. My team is very diverse and it really helps us to design for customers' needs, by challenging assumptions and asking difficult questions. I think if more fintech leadership was from a broader demographic, it would support the full customer demographic much more effectively. The lack of females is the most obvious, but the industry also lacks diversity in ethnicity, LGBTQ, disability, etc."
Marie Lommer Bagger, CEO and Founder, Measurelet
"It's a fact that men typically develop new products. Women, however, are dominant in health care professions and women will, therefore, be the typical user of Medtech products. In other words: the products are made by men but used by women. That's why it's important to get more women into the tech industry so they can help develop products that are appropriate for users."
"I agree that diversity is needed in a strong team and company, but I feel that the talk about gender diversity is superficial! To me, diversity is so much more than gender. I believe it is more important to set a team with diversity in personality, skills, and point-of-view. So, gender is not on my list of priorities at all." "I will not let anyone affect our take on who to hire, just because some people define diversity on looks and demographic data."
Pia Lauritzen, Chief Methodologist & Founder, Qvest.io
"Different problems call for different solutions, and different solutions call for different people. I'm a researcher, philosopher, and strategy consultant who came across a problem where I had the experience and insight to solve it. And thanks to the experience and insight of my co-founder, customers, colleagues, investors, family, and friends the solution has stayed relevant. But that has little to do with me being a woman."
Anne Kristine Schwartzbach, CEO and Founder, Konfront
"With the tech world's influence on our society now and in future, it's of the utmost importance that the people who develop the technology also represent the society that should benefit from what is being developed."
"I have a background in a non-tech world, but I have extensive experience with the target audience that I'm developing my platform for, and that knowledge has been crucial for the quality of my product. Together with tech-competent people, we have now built a bridge between a non-tech world and the tech world."