Article
Where to find the centre of robotics future
Wondering what's happening within the diverse Danish startup world as we enter into this new decade? In this first article of our new series, Towards No.1 takes a tour of the cutting-edge robotics cluster in Funen.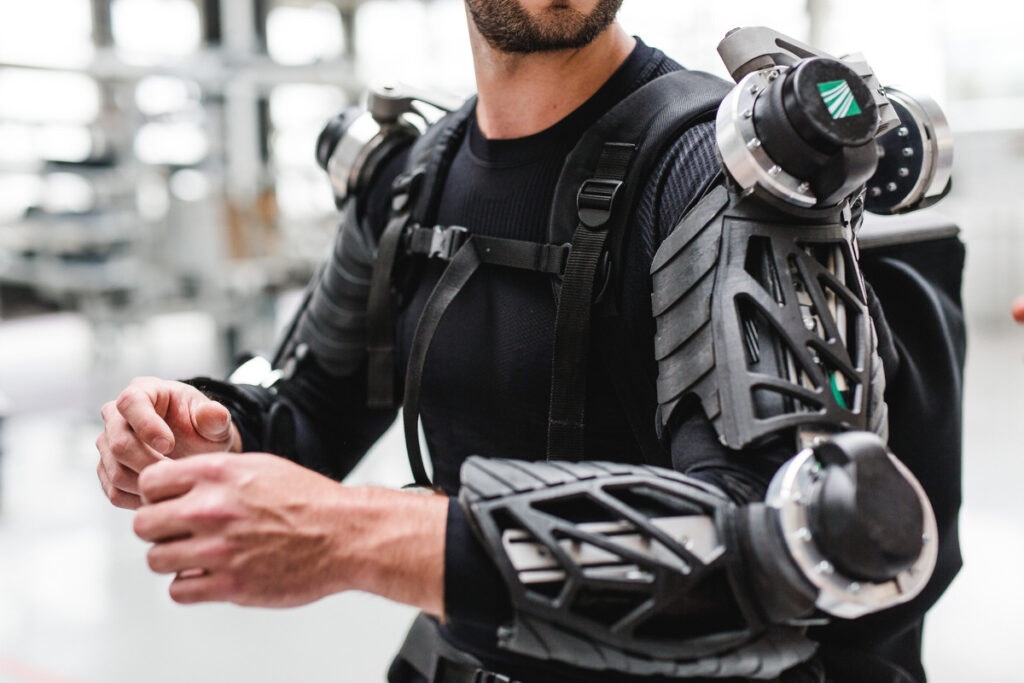 Robotics ecospheres in Odense is flourishing
The robotics industry near Odense continues to grow rapidly and has become one of the worlds leading hubs. But the industry lacks women, says an expert. Danes have proven themselves to be better at building robots than most nations. Danes are so good in fact, that the robotics cluster located on the island of Funen has evolved to be one of the worlds buzziest and most active robotics startup clusters. Over 130 companies have been started within just the past 10-15 years. Several of these companies have already been sold, bringing the cluster into the spotlight and attracting investors.
While the robot cluster in Funen features mostly small businesses, growth is not far behind. In 2015 Universal Robots, headquartered in Odense, was bought for US$285 million by the American company Teradyne, creating headlines and catching the eye of the industry. Universal Robots builds customisable robots that can be tailored to the specific task they need to solve. More recently in 2018 Mobile Industrial Robots, another Odense-based company was also sold to Teradyne.
Success in Funen is breeding more success
According to a report from Startup Hub, Odense Robotics, a local robotics company, exported DKK 3.8 billion in 2019, demonstrating the strength of Danish companies and piquing the interest of even more investors.Peter Johansen, robotics expert and professional manager of robotics at the Danish Technological Institute, believes that there is something special happening on the island of Funen, as the money earned on robots in Funen is reinvested in new robotics companies, also in Funen.
"A critical mass has been reached that makes people switch from one robotics company to the next, thus transferring knowledge that creates new opportunities and new jobs. It is a positive spiral where companies constantly sprinkle seeds that grow and become new companies."
Johansen has followed the development of the Danish robot odyssey for a number of years now, and we have asked him for his view on the coming decade, where most experts agree the amount of automation and robots will only increase.
"The robots are getting closer to us- both at work and in our homes. In this way, they are moving into our private sphere and that will change the way we think about robots." Johnson continues, pointing out that the industry currently has a deficit of women, which is likely to change.
Gender balance fosters better products
" The robotics industry is an industry that I think will attract more women in the future. If the robots move closer to us and we need to feel safe around them, a better balance is needed among those who design them.", Johansen explains.
Although robotics in Funen has experienced remarkable growth, the distribution of men and women has frequently been a central point of debate. Robotics is an industry dominated by men. However, in a future where robots will be an integrated part of our lives, recognisability, security and trust are critical, as continuously mentioned by Peter Johansen throughout our interview. This necessitates increased diversity among those who create and program the robots, to match the diversity of the market.
Another area Johansen highlights is that of exoskeletons. As part of the move towards more robots in our private sphere, such as in elderly care, development is also focused on futuristic exoskeleton technology that is mounted directly on the body to assist with tasks such as heavy lifting.
Robots will transform the work landscape
Such exoskeleton technology has the ability to support longer working lives by reducing the wear and tear on our bodies. It is also a technology that can be applied in areas where autonomous robots are still years away from being ready.
" Exoskeletons are an area we need to get better in. This is where the robots get really close to humans, where we fill the gap between humans and machines. Robots are good at things that are repetitive, or where they can recognise a pattern. But in all the places where innovation is needed, a human being needs to be present.", Johansen explains.
" It's also within this space where companies are looking to hire. The future holds more automation and robotics, as well as an overall increase in the use of IT and technology. This leads many industry experts to believe that Denmark will be able to retain jobs that would otherwise have moved abroad. "
"Some jobs will become redundant, but not necessarily in Denmark. I expect automation and robotics technology to result in companies keeping production at home, other than moving to, say, China. It may also be production moving home. This will provide fewer jobs in China, but more in Denmark."
The robotics cluster on the island of Funen in Denmark is home to approximately 130 companies, employing more than 3600 people.
Explore: Robotics in Denmark.