Tech Talent
Vlad Gidea, Romania
This year marks 10 years since Vlad first moved to Copenhagen to study design at Copenhagen Business Academy. Since then, he has turned his hand to many roles, working in partnership with organisations such as Conferize, GoMore, Ernit, and IT University of Copenhagen. Today he's focussed on building DiveFM – an internal podcasting solution for companies looking to harness the power of audio to create more informed organisations.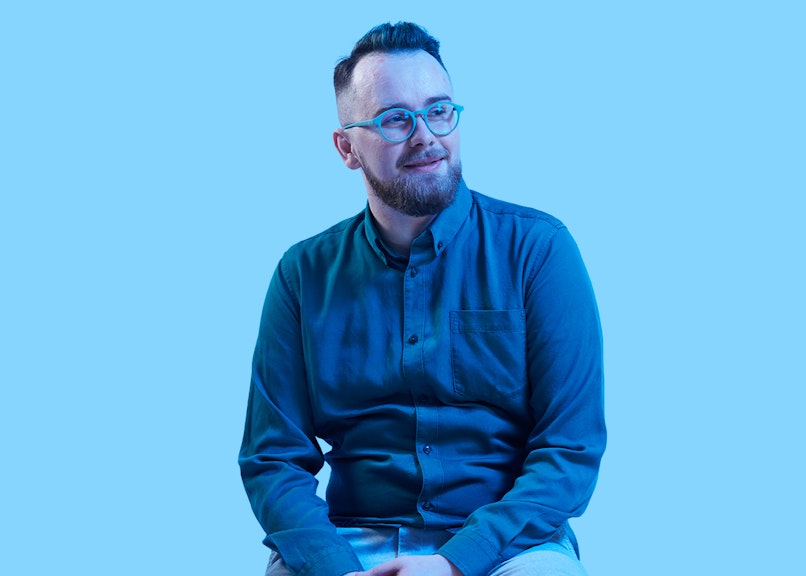 "I moved to Denmark 10 years ago to study design, but it wasn't long before I expanded into business as entrepreneurship has many commonalities with functional design. When I was young, I was fascinated with the idea of fixing a problem by having a tool – especially when this tool can stop many people from starting from scratch. As a kid, I saw my parents working a lot, and my youthful ignorance made me think that it would be much simpler to automate work and have more time to relax."
Explore: What career opportunities are you looking for?
My life's goal is to create a technological solutions that solve real problems for real people
"I founded DiveFM as I saw a gap in the market for a tool that could help companies, colleagues, and employees deal with scattered internal communication. During the working day, our attention is pulled in so many different directions. Audio is a medium which can carry the necessary context of a message, without contributing to information overload and increased screen time. If your colleagues can really understand the WHY, the results will always align with the company and all future experiences and decisions will build upon previous ones.
What motivates me most is solving problems using technology, in a way where human needs are placed at the centre. This is what I've been doing for my entire career, so DiveFM is a natural continuation of this path. When I told a few friends about my plan, their response was "finally!" and I wasn't sure if they were talking about our product or about the fact that I'm now back in the game. Turns out they were talking about both!"
I'm the bridge between technical and business operations at DiveFM
"As the founder and CEO of DiveFM, I'm the bridge between our technical and business operations. Some days I geek out on new technical developments, and others I wear a fancy suit to a meeting. Almost every day entails working with new or existing customers, learning about their individual processes, and trying to guide them to create better podcasts.
As a leader I am the First Servant, I encourage my team to ask questions and challenge assumptions. Then my job is to provide. Clarifications, more help, resources which serve our purpose as an organisation. Like most startups, we take a fail-fast approach in order to learn as much as possible as quickly as possible. Every mistake serves us with a slice of humble pie, but I remind myself that this is what learning feels like."
Danish work culture is a breath of fresh air – there's empathy and respect for the individual behind the role
"Danish work culture is world-famous for its focus on people above all else. Danes are not anxious, confrontational, or individualistic, and it's a breath of fresh air in comparison to other work cultures. It's really impressive to see that in a relaxed work culture people still deliver great results and don't need to overwork themselves. I always joke and say that it was a mistake to come to Denmark first because now there's no better place to go! When I evaluate other countries and startup hubs, I cannot find a better standard of living.
Working with Danes is a bit like dating, first impressions count and they might be a bit colder until the first Friday Bar. After a while, they warm up and you become a part of the family. But it's good to remember to be clear in setting expectations. It always helps to be concise and avoid misunderstandings. Even disagreements are solved in an amicable way, and overall I notice people avoid being too confrontational and hot tempered. What I took out from the Jante Law is to treat others with respect when someone makes a mistake, you're no better than others. And at the end of the day remember to smile, and say thank you for today! "