Article
Vestager: We must own our digital data
Living in a digital world isn't something we can choose not to do anymore. The rising tide of digitalization is coming whether we like it or not. While speaking at the Think Tank Europe Conference last week, EU Commissioner Margrethe Vestager spoke on her belief that we can choose to adapt technology to our advantage and set the framework for which it is applied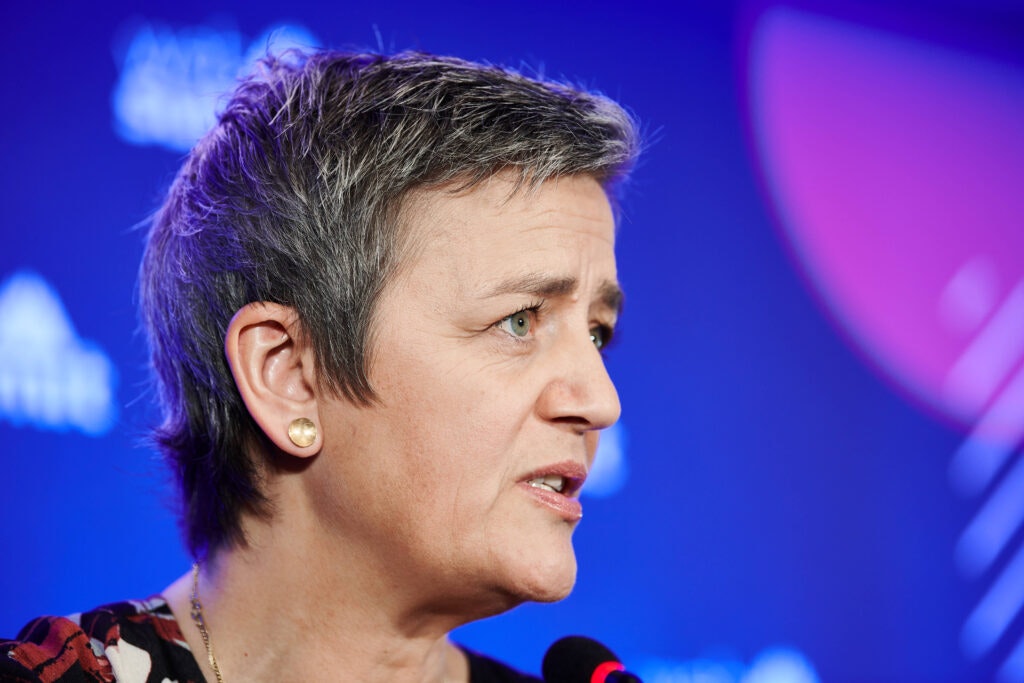 The EU Commissioner, Margrethe Vestager, made her message clear when speaking in front of conference-goers including the Danish Prime Minister Mette Frederiksen: When Europeans choose to venture online or utilize a digital service, it is vital that we ensure these platforms exist for our use and that we, the user, do not become a product.
As European Commissioner for Competition, Vestager has made an impact on the global tech industry as a whole. With tech giants in her sights, Vestager has asked for explanations of their activities in regard to both competition and taxes.
"Digitalization is happening. If you want to make the most of it, you have to create a situation that people want to be a part of. The age of analogue was great. Children could only use a phone with a cord. You had to get a train ticket by showing up at the station, but the world has to move, " Margrethe Vestager said to conference-goers.
Confidence in freefall
Pointing out that trust in technology has suffered a sharp decline after the various problematic cases involving private data, such as the sharing of private images or the perpetual phishing for private information, Vestager outlines that "if we are to have the opportunity to see our goals become reality, then we need to gain back [user] confidence."
"We have demonstrated in our respective democracies the will to set the framework. Europe is the best place to live in the world to date. The method known as the European Method is where we discuss and evaluate things that are happening in the world today," Vestager details.
While speaking, Vestager pointed to digital platforms where services are offered and provided by freelancers as an example of where Europe has clear rules that cannot be misunderstood even if things become digital.
"You cannot be deprived of your employer's responsibility by pushing a platform between yourself and the workers you hire. Nor can you, as a company, refrain from contributing to the communities you participate in. Digital value creation is something else than analogue value creation," she said, noting that Europe needs to have a solution on how to tax big tech giants on a par with smaller European companies, while at the same time holding onto our digital data.
We should not be the product
Using artificial intelligence as an example, Vestager explained that we "should not end up being the product." Noting that "we are constantly supplying raw material, data, that is driving the digital economy. This data is ours. The driving force in the EU is a technology that serves a purpose."
In closing, Vestager underlined the importance of data ownership and human involvement, stating that "Artificial Intelligence can take endless amounts of data and organize it in front of us. But it must be people who take responsibility," she said.
Also at the conference, Danish Prime Minister Mette Frederiksen addressed, in particular, the European view of data ownership. Underlining that "in China, the state owns the personal data. In the United States, it's the companies that own it. But in Europe, we have to own it ourselves."
Mette Frederiksen also declared herself a supporter of a tax on tech giants, which European politicians have previously discussed. While still under debate, the tax in question tries to correct the tax imbalance created when companies sell products in a country but do not pay taxes there. One possible solution currently being discussed is to tax revenue rather than profit.
Such a tax, however, has not been adopted.