Tech Talent
Tomas Krajnik, Slovakia
Tomas Krajnik came to Denmark to study web design and experience the quality of the well-known Danish education system. He especially enjoys the practical case work at school that allows him to use the theories in practice. Besides studying, Tomas gets even more hands-on experience while designing apps in the Danish Fintech company, MyMonii.
Country of Origin
Slovakia
Position
Product and UX Designer
@MyMonii
Updated 23.04.2021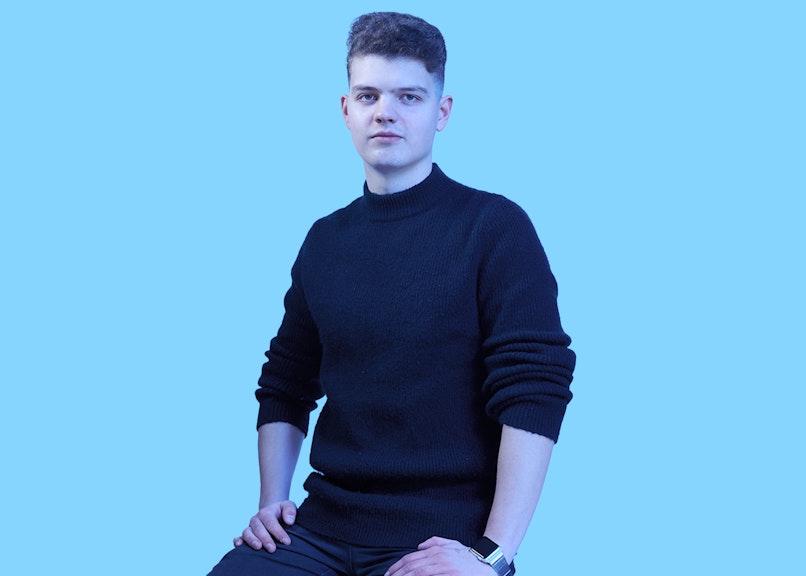 Danish education has the right balance between theory and professional experience
"I have always been interested in graphic design and interface design, but I couldn't find the right education in Slovakia. While looking for other opportunities, I had some friends who were already enrolled in the Danish schools and who had reassured me about the easy process of moving to Denmark. Today, I live in Denmark and I'm studying web design and development at KEA, the Copenhagen School of Design and Technology."
"Moving to Denmark from the EU was a smooth process, as everything is digitalized and reachable with a few clicks. Other than being a safe country, Denmark is truly a tech leader in Europe with lots of career opportunities. Finally, I believe it is almost a bilingual country with one of the best levels of non-native spoken English. This combined with the smooth transition of moving from another country helps you feel welcomed and not like a complete stranger."
"What is unique about the Danish higher education is that it is organised for internships and training and it provides the right balance between theory and professional experience. For instance, we are working closely on real cases from real companies at school. As we have classes only for part of the week, it is also possible to have a part-time job but the government also financially helps students, which I think is really great."
Explore: What career opportunities are you looking for?
Mymonii helps children understand the value of digital money.
"Besides studying, I have a student job as a Product and UX Designer at Mymonii, a Danish FinTech startup that aims to learn kids about the value of money in a world that becomes more and more digital and where physical money is disappearing. In other words, we help families manage their children's pocket money, and teach the kids about the value of money from the age of 8.
"The CEO of Mymonii, where I work right now, is a former KEA graduate, and that is actually how I learned about the open position. My focus for the last 8 months has been a complete visual design and usability makeover of the app, which was released recently. In startups, there are always things to do that are not in the job description, but I think it brings more opportunities for personal growth. The founders are working closely with other employees and students, without a middle management to separate us. This allows me to learn from the best because I want to keep pace."
My colleagues have become my Danish family
"At the beginning, I was the only international in the office and probably also in the whole building. It may sound like a scary situation, but my colleagues made me feel like part of a team from the first day. I didn't even realise that there is any language barrier, as both spoken and written communication is in English."
"The working environment is quite informal, meaning there is no dress code, the atmosphere is relaxed and there is more individual freedom. I think it gives a less stressful environment, also because my colleagues have been supporting me so much. What I especially enjoy by working in a Danish startup, is that we also have lots of social and sports activities together outside of working hours. I really feel that MyMonii has become my Danish family here."