Tech Talent
Theresa Wohlsen, Germany
In Onomondo, Theresa Wohlsen found a great fit for her analytical mind and love of problem-solving. As a Junior Data Scientist, she is developing a model to detect malfunctions of IoT devices. In Copenhagen, she found not just a great job but a great city to call her second home.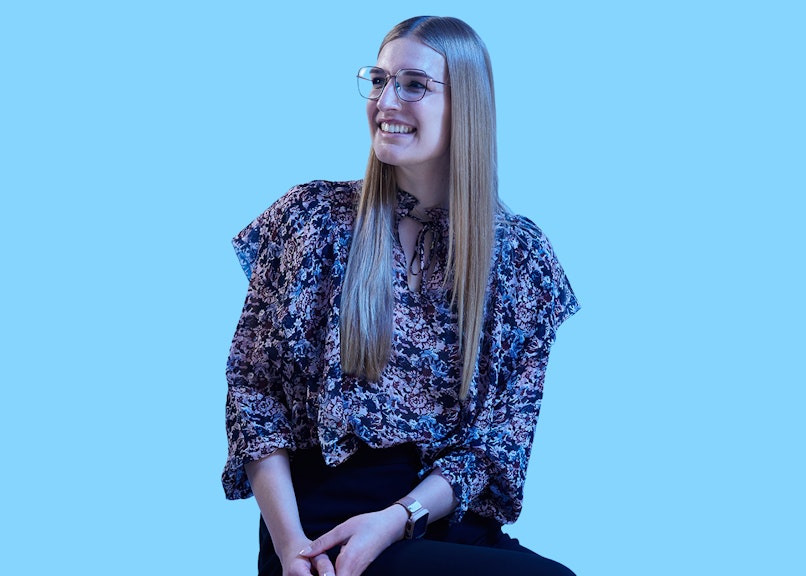 "I was always a problem solver with a highly analytical mindset. When my former boss at Airbus offered me to become a Data Analyst it was a simple decision. After completing the Nanodegree in Data Analytics it didn't take long for me to build my first Python-based tool to increase my former department's productivity. It motivated me to learn more about Data Analytics and Data Science. In Airbus, I had worked under an astonishing Danish team leader and that triggered me to consider moving to Denmark. This was strengthened by the hope of finding a place with more advanced gender equality, higher digitalization, and better work culture. In 2019, I started my Master's Degree in Copenhagen."
Explore: What career opportunities are you looking for?
"During my Bachelor's, I had the opportunity to work and study abroad. I studied for six months in Thailand and spent four months in Toulouse for Airbus. Denmark is the first country where I am feeling at home."
My high expectations were exceeded in this highly digitized and trusting country
"I grew up in Flensburg, a place where it is sometimes hard to distinguish between Germany and Denmark and so Denmark has always been my second home. After 1,5 years here my high expectations were either met or exceeded."
"Living in Denmark is super simple and enjoyable. The most important enablers are that the public and private sectors are highly digitalized, the Danish culture of trust and joy, and Danish architects like Jan Gehl that has designed cities meant for people. But bear in mind, many of these benefits come at the price of higher living costs."
It is exciting to develop a Machine Learning model in one of the startup Telecoms
"Since July 2020, I have been part of Onomondo first as a Data Analyst and now as a Junior Data Scientist. Onomondo is a Telecom that creates the next generation of IoT networks and has been backed by Maersk and the Zibrandtsen family."
"As part of my Master Thesis, I am developing with my thesis partner a Machine Learning model to detect anomalies in our network. The underlying goal is to discover network intrusion and other rare events that may be hard to find but have great significance. Such events could be the IoT devices are underperforming which normally can take weeks to find but can result in an enormous business impact for our customers. Since this is my first Machine Learning Project in a company it is a super exciting journey with many new challenges to overcome."
It is not only comfortable but inspirational to live in a digitalized country like Denmark
"From my experience working in a Danish company comes with a flat hierarchy, lots of teamwork, empowerment, and flexible working hours. All those factors enable the achievement of both an exceptional work-life balance and incredible self-development. Our culture in Onomondo revolves around team spirit, curiosity, and courage. Preserving this culture plays such an essential role in Onomondo that our new colleagues even coined the term "Onomondians" for somebody working here."
"I would advise anyone who wants to move to Denmark to definitely try it out! Living in a highly digitalized country is not only comfortable, but it is also inspirational. Moreover, Danish leadership is empowering and will help you to develop yourself further. And who wouldn't enjoy living in one of the most sustainable and liveable cities in the world?"