Tech Talent
Tanguy Herbron, France
Tanguy Herbron ended up in Denmark because of chance and an "I'll show you"-attitude. Almost two years later, the 23-year-old UX Designer at Cellari cherished the deep culture of sharing and caring.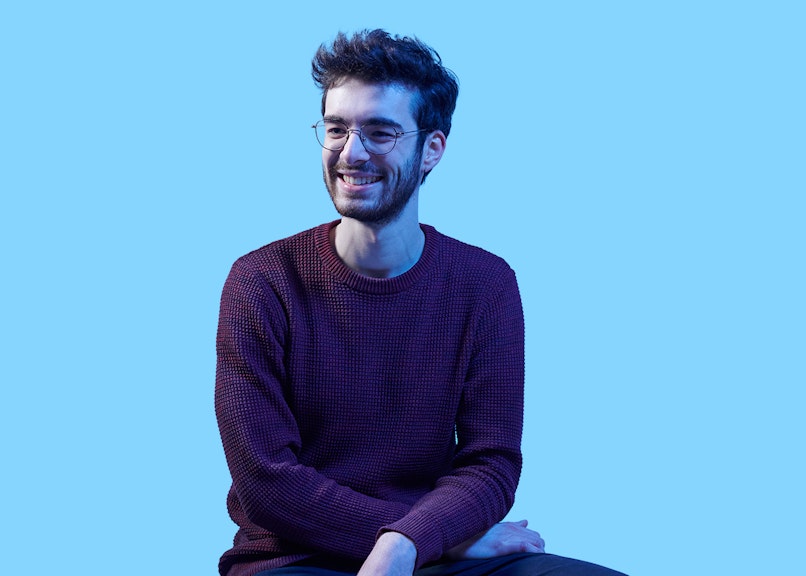 "In France, a movie got released in 2001 named Tanguy. It is the story of a 28-year-old guy living with his parents and refusing to leave and start a life of his own. Since the release, I was teased that I would never leave my parents' house either. Furthermore, I didn't speak a word of English until late so I decided to show everyone. And what better way to show I could make a living on my own than moving abroad to a non-French speaking country thousands of kilometres from my parent's house?"
Explore: What career opportunities are you looking for?
"During the holidays, I took a globe, spun it and stopped it randomly. I would move where it stopped. Denmark. A few years later, I had the opportunity to go on an exchange semester at DTU in Copenhagen, and I jumped on it. I then got my internship with Cellari, and they proposed to hire me, which I happily accepted, so now I am Head of UX/UI Design and Front End engineering."
A culture around sharing and learning
"Cellari prioritizes innovation and collaboration while leaving ample space for camaraderie. We all bring different perspectives to the table because of the different backgrounds we have, whether it is work, education or life experiences. There is a culture around sharing and learning from each other which is a big part of the company. We don't let anyone lag behind. We are a team, and we move together wherever we are going."
"Every Monday, we have a recap of the prior week with the whole team. We organize our weeks in sprints and try to keep a defined list of tasks every week. That way, we have a sense of completion at the end of each week. We like to work together and help each other if someone gets stuck or if we need a short break from our own work. From time to time, we like to give each other updates on the progress of our current task, especially if we have discovered something interesting to share or when we finish a particularly complex task."
"In France, it is still rare to have flat hierarchies in organizations. It is something I had to get used to at work but I find it pleasant and welcoming. I couldn't imagine working in any other kind of environment."
Never heard so many people speak English in a non-English country
"There were several things that surprised me when I moved to Denmark. There are many products named after French things, like parisertoast, french hot dog, and risalamande that though French sounding are not. The brutal weather and winds also caught me off guard. And third but not least the number of bikes everywhere. We rarely bike in the city in France because of the lack of infrastructure but here it is amazing!"
"I don't know if I can generalize Copenhagen to the rest of Denmark but here there is plenty of cultural exchange. I have rarely heard so many people speak English in a non-English speaking country before. I love to meet people from all over the world. From a foreigner's perspective, it is also easier to move to Denmark than it would be for a Dane to move to France, at least paperwork wise. Here everything is translated or someone will gladly help you do it and answer your questions. In France, this would hardly happen. On the other hand, I do miss French cuisine. However, it becomes less and less important as I discover more of the Danish cuisine which I have learned to like and cook. So it might just be a question of habit."
Explore: HealthTech in Denmark.