Tech Talent
Soheila Dehghanzadeh, Iran
Soheila Dehghanzadeh's passion for computer science and mathematics led her to relocate from Iran to Ireland and Germany, before moving to Denmark in November last year. Six-months into their new life in Aalborg, Sohelia has been impressed by the collaborative nature of Danish work life. Today, Sohelia is a Data Specialist for Subaio where she works to give customers back control and autonomy over their expenses.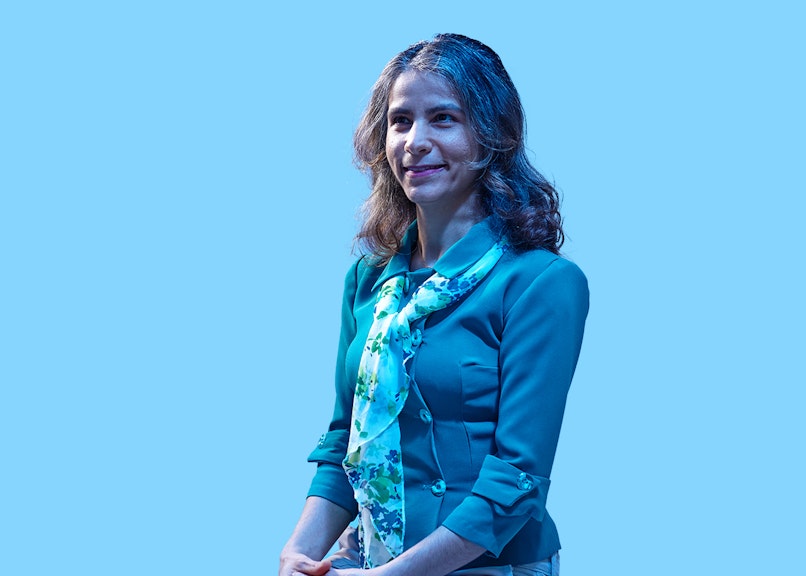 Moving to Aalborg gave my husband and I the opportunity to really settle down
"I've been working within the field of computer science in Europe for the last 8 years – first in Ireland when studying for my PhD in Galway and then working as a researcher in Athlone. Most recently I worked in an automotive company in Munich, Germany. At that time, my husband was working in Switzerland and we were looking for an opportunity to relocate to a country that would suit both of our careers and lifestyles. When he received a job offer from the University of Aalborg, we were excited by what a new life in Denmark could bring. Moving to Aalborg has given us the opportunity to settle down and find the quality of life which we were looking for."
Explore: What career opportunities are you looking for?
I've found a work environment that is supportive – and where challenges are faced together
"My move to Denmark hasn't been the smoothest, with long and unexpected delays in processing my VISA as a result of COVID-19. But my transition into the workforce has been unanimously positive. I've found a work environment with kind and respectful colleagues, and where a shared sense of responsibility means you never really feel alone."
"At Subaio, we have a very collaborative culture. Overall goals are set on a weekly basis and then broken down into individual tasks. The progress we make towards these goals really is a group effort. Together we face challenges and celebrate wins. Being part of a collaborative team and involved in this high-level decision-making makes me feel super motivated in my daily work and committed to the overall direction of the company. Tasks are well-defined which means I am able to excel in my role without feeling overburdened with responsibility or stress."
"Having worked in Iran, Ireland, and Germany, I can say for sure that this lack of hierarchy is unique. At Subaio, we have this commitment to openness and transparency as a baseline and are always aiming to keep our team aligned. Though we're scaling and bringing on more and more team members, we're committed to maintaining this culture. The opportunity to spar with colleagues and ask the right questions means newcomers are able to easily integrate and feel part of the team."
The tech scene lives up to the Danish reputation of being an advanced industrial hub
"Before moving to Aalborg, I had this impression that Denmark was a very advanced country with competitive industries that continue to grow. I was already using Danish products in my everyday life – Lego, Ecco, Bodum, and Saxo Bank to name a few. The Danish tech scene has lived up to these expectations, with many of the startups I've encountered producing really high-quality and innovative products."
"What has impressed me most about the Danish tech scene is the openness to newcomers. This exists on both a cultural level and a product level. Within the startup scene, I see an increasing focus on solutions that are designed to make international people's lives easier. Subaio is just one example amongst many. Living in various countries and having to deal with local service providers, I've experienced first-hand how frustrating it can be to deal with new systems which are unknown to you. I was always dreaming of a proxy that could mediate this process, which is why Subaio is a dream job for me."
"On a social level, what has surprised me the most is the quality of life that exists. I've lived in various other advanced European countries, and this focus on wellbeing just doesn't exist to the same extent. My husband and I have really fallen in love with this way of living and are very much looking forward to settling down for the foreseeable future."