Tech Talent
Silvia Bazzanella, Italy
From tourism to tech: Italian Silvia Bazzanella was looking for new opportunities after COVID-19 swept over the tourism industry and found herself taking on a commercial position with the SaaS startup bmetric. Since then, she has gotten familiar with the tech scene in Copenhagen and finds the possibilities endless.
Position
Business Development Representative
@bmetric
Updated 19.04.2021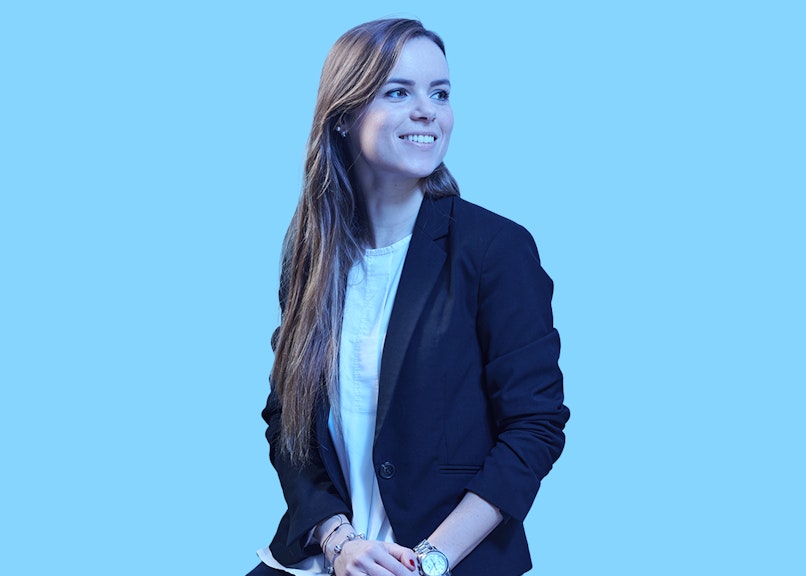 "I was working as a Sales Manager for a tour operator in the tourism industry in Copenhagen when COVID-19 hit. I had to start looking for a new job and that's when bmetric offered me a part-time position as a Business Development Representative. The tech industry was new to me, but I had noticed that in Copenhagen there were many fast-growing tech startups and I wanted to know more about the field and give it a try myself. "
"Being in a commercial role in bmetric my tasks consist of researching interesting leads and reaching out to prospects, preparing sales presentations, facilitating sales meetings with account executives, stakeholder management, business development, and more".
Explore: What career opportunities are you looking for?
"Even though the tech scene is new to me, by having a commercial background I have managed to get comfortable in this new industry. It's all about knowing your product and knowing your market."
I love the flat hierarchical structure
"The reason I came to Denmark in the first place, was because I wanted to gain some experience abroad after finishing my master's degree in Italy. I like to say that Denmark chose me and not the other way around. At the time, the most interesting opportunity I found was within the field of tourism here in Copenhagen. I thought, 'why not'?'"
"Working in Denmark for 4 years now, I have to say that working for a Danish company is a dream. I love the flat hierarchical structure and the professional yet informal atmosphere in Danish companies - very different from companies in my home country."
"In bmetric, good communication among all employees is always prioritised, especially in these challenging times. We have frequent one-to-one meetings with our managers, where feedback and support are given both ways. There is a lot of focus on the employees thriving, which creates a great work culture. The company in general is very consensus-oriented with open communication and lots of teamwork. "
The quality of life here is just amazing
"When I got to Denmark, it surprised me how trustful Danes are. Both in their personal life and at work. In Italy we have a saying that goes "to trust is good, not to trust is better" - this is very self-explanatory".
"The quality of life here is just amazing, but being from Italy I will never really get used to the Nordic weather. I was born a meteoropathic and to me, life always looks brighter on a sunny day".
"However, I think Copenhagen is "the hub" for tech companies and this is also acknowledged abroad. Anyone looking towards Denmark within the tech field should grab the possibility with both hands. There are career-changing opportunities here."