Tech Talent
Robert Mokrzan, Poland
Robert Mokrzan hadn't planned to move to Denmark. His love of robotics and tech paved the way for him and landed him on the island of Fyn. He enjoyed Denmark so much that now 12 years later, the 38-year old Mechanical Engineer still lives here and works in Gibotech A/S providing high-tech inventive solutions for hospitals, organizations, and manufacturing.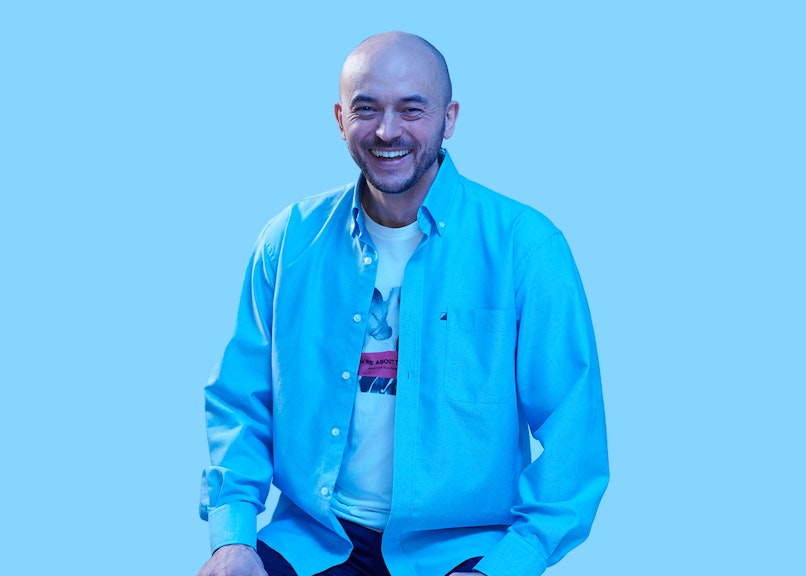 "To be honest, I hadn't planned much about moving to Denmark. It was more of a spontaneous decision. One day I got a phone call from a friend of mine who already lived in Denmark. He asked if I could be interested in helping him with a project. I had just graduated, and the idea of exploring new places sounded great! In the beginning, I thought that my stay would only amass to a few months, maybe a year. I enjoyed being in Denmark so much that after 12 years I am still here."
"Danes are open-minded and tolerant. While they might seem reserved at first, you will usually be surprised that they are outspoken and fun-loving once you get to know them. They prioritize work-life balance. My colleagues tend to be easygoing and humorous. They love irony and dark humour, and they don't take themselves too seriously. On the other hand, they are also punctual, precise, and dedicated to their work."
Explore: What career opportunities are you looking for?
When you work closely together it is important to really know each other
"I work in Gibotech A/S as a Mechanical Engineer. Robots and technological innovations have always been at the centre of my interest. It seems to me, that the love of tech always has germinated inside me from my childhood interests through my choice of studies to my current job. I think that every small step and decision in my life somehow led me to the place where I am today."
"I am currently working on a sterilization centre project for two German hospitals. I work 37 hours a week with a flexible schedule. Most of the time, I work on particular areas that have been assigned to me preparing 3D models and 2D drawings. I use 3D/2D design software daily. In Gibotech we also have regular meetings where the status of the project, the schedule of individual tasks, and safety issues are discussed. I am involved in the entire lifecycle of machinery and tools that I design from idea to manufacturing."
"The company culture is very down to earth and informal. There is a short distance from idea to decision. We have a culture where people are open-minded both professionally and personally, and we rely on each other. We are lucky to have a lot of different profiles within the company so we can work together in teams both in our department and across the company."
"It is important to know each other when we work this closely together so every Friday we have breakfast together and once in a while we go bowling, go to the cinema, drive go-karts or play golf. We also have annual Summer and Christmas parties."
The high taxes come with many benefits for all
"From my point of view, learning the language was the most challenging aspect of moving to Denmark. Although almost every Dane speaks English, I wanted to learn Danish. It was not easy but I managed it somehow."
"When you work in Denmark, you pay high taxes, but at least you are certain the money is well utilized in the country's welfare system. This means the quality of life is quite high compared to other countries. The healthcare system, a clean environment, free education, and like in my case the opportunity to participate in a Danish language course are just some of the benefits."
"In my opinion, the Danish tech scene is at a world-class level. There are many companies with extensive experience and an innovative approach to how things are done. The tech scene is developing fast, especially within robotics and automatization. Denmark was one of the first countries that invested early in this sector and remain pioneers until this day."