Tech Talent
Rámi El-Rashid, Hungary
Rámi El-Rashid has always been interested in life sciences. As a kid, he was used to living abroad and when he was old enough, studying abroad was the natural next step. In Denmark, DTU checked all his marks, and now eight years after moving, he works as a Data Scientist for the Danish startup FaunaPhotonics.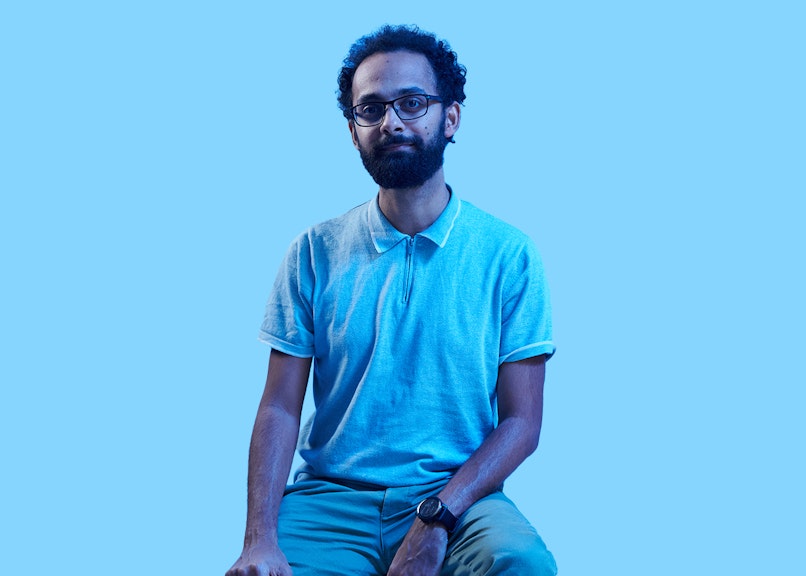 "I wanted to study abroad, and DTU and Denmark seemed like a great option. I already knew people in Denmark and had visited the country before, and it grew on me. I have lived in Denmark for almost eight years now. I have also lived abroad for several years as a child, six years in the Arab Emirates and half a year in Sudan."
Explore: What career opportunities are you looking for?
"It is relatively easy to live a comfortable life in Denmark. The country is safe, the living standards are high, and the society is highly trust-based. Life was very expensive for me, though, until I got a job. I also had challenges in school initially because I was changing degrees. If you have a good network of friends and colleagues, Denmark is indeed a great place to live. However, it is difficult to make new friends and assimilate into Danish society. I lived in a student dorm when I moved here so for me it was not too hard. "
Sustainable science for a better future
"I have always been interested in sciences in general and life sciences especially. I studied Applied Mathematics at DTU and back in Hungary I studied Environmental Engineering. Before I got my current job, I worked at Ørsted as a Data Analyst and at CGI as a Data Scientist consultant. When a friend told me about a position as a Data Scientist at FaunaPhotonics I applied."
"FaunaPhotonics makes sensors to identify insects for sustainable crop management. As a Data Scientist, I am involved in writing algorithms and developing tools related to insect classification. On a daily basis, I am mostly writing code or conducting analyses, but I also spend time developing our IT infrastructure in the cloud or participate in commercial activities."
"Right now I am updating our "noise classifier", a machine learning algorithm that is responsible for distinguishing what our sensor sees. It filters out insects from anything else that passes in front of it like, for example, rain, leaves, or other particles. I am also making some changes in some code for internal use due to a migration of some of our cloud resources."
The Danish tech scene is full of talents - locals and internationals
"It is very chill working in a Danish company. I am fairly sure it probably depends on the specific environment, but in FaunaPhotonics it is great. People respect each other and there is an atmosphere of mutual trust and a great work-life balance. People are mindful of speaking English when there are foreigners around, and they're not prone to sudden emotional outbursts. Our lunches are filled with random conversations about birdwatching or interesting facts about our different cultures. Apart from that, FaunaPhotonics is environmentally conscious and very scientifically oriented, which I appreciate a lot."
"There are many talented people in the Danish tech scene. Locals as well as internationals. And it is great to see that there are a lot of successful startups. I would recommend that people moving here make sure to have a network of people such as a university or a startup with lots of international colleagues. And learn how to cycle and enjoy the weather!"
Explore: AgroTech in Denmark.