Tech Talent
Olivier Lacoste, France
Olivier's decision to move to Copenhagen at the beginning of this year was motivated by a desire to see new ways of working – both in terms of striking a work-life balance and the opportunity to do meaningful work. Attracted by Denmark's strong sustainability profile, Olivier found his place within startup MakeImpact, a community platform that encourages users to drive sustainable change through their investments. Today Olivier is focused on taking the product to the next level through development and design.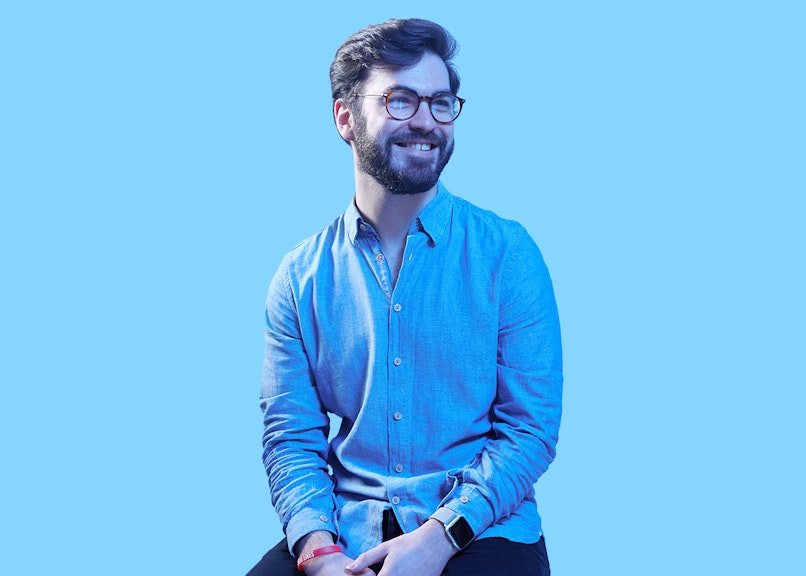 "My journey to where I am today has had many twists and turns. I originally studied a Bachelor's in photography and subsequently ended up doing a graphic design internship at Canal+. Through this experience, I realised it was graphic design that I was really interested in and as a result continued working in their field for the next two years whilst studying an additional Bachelor's program."
"A couple of years later, a friend introduced me to the concept of user-oriented design and sparked my curiosity for this new, emerging discipline. As a result, I studied a Masters in UX design and working as a product designer at Capgemini before deciding to move to Denmark."
Explore: What career opportunities are you looking for?
Working with my colleagues at MakeImpact is like being part of a second family
"I applied for the role at MakeImpact through The Hub. After several exchanges and an interview, I was hired. The reason I was attracted to MakeImpact was its' core focus on sustainability. Over the years, I've become increasingly interested in the field of responsible finance and the role it can play in effecting change. I'm always looking for ways to be a responsible consumer and for me, it was very important that I'm able to dig into these topics in my professional life."
"This focus on driving systemic change is what makes the culture at MakeImpact so special. Really we're like a second family – we're open about our problems and find solutions together. My main focus right now is on facilitating the best possible collaboration between our designers and developers. In total, we're 32 purpose-driven changemakers who are all passionate about sustainable investments."
I chose Denmark because of its strong focus on the environment
"My decision to leave France and work abroad was driven by a desire to work in an international setting and improve my English. Of all the places in Europe, I chose Denmark because of its strong sustainability profile and good working conditions. I've only been living here for a couple of months, but I feel at home already due to the fact that there is such little crime and people are on the whole very welcoming."
"It feels like the Danes are a very benevolent people. There have been so many times when I've been lost and people have stopped to offer help without asking for anything in return. This level of openness is also reflected at work, where people are receptive to new ideas and always able to critically reflect on themselves."