Article
Nordic Fast Track programme: Accelerating innovation
Advanced Air Mobility (AAM) and drone operations company Skyports Drone Services, which provides drone services for a variety of use cases, including delivery, has entered the Nordic Fast Track programme, run by Digital Hub Denmark and Odense Robotics. In this article, Odense Robotics talks to Commercial & Growth Manager Michael Merritt about the connections and insights gained from being part of the programme.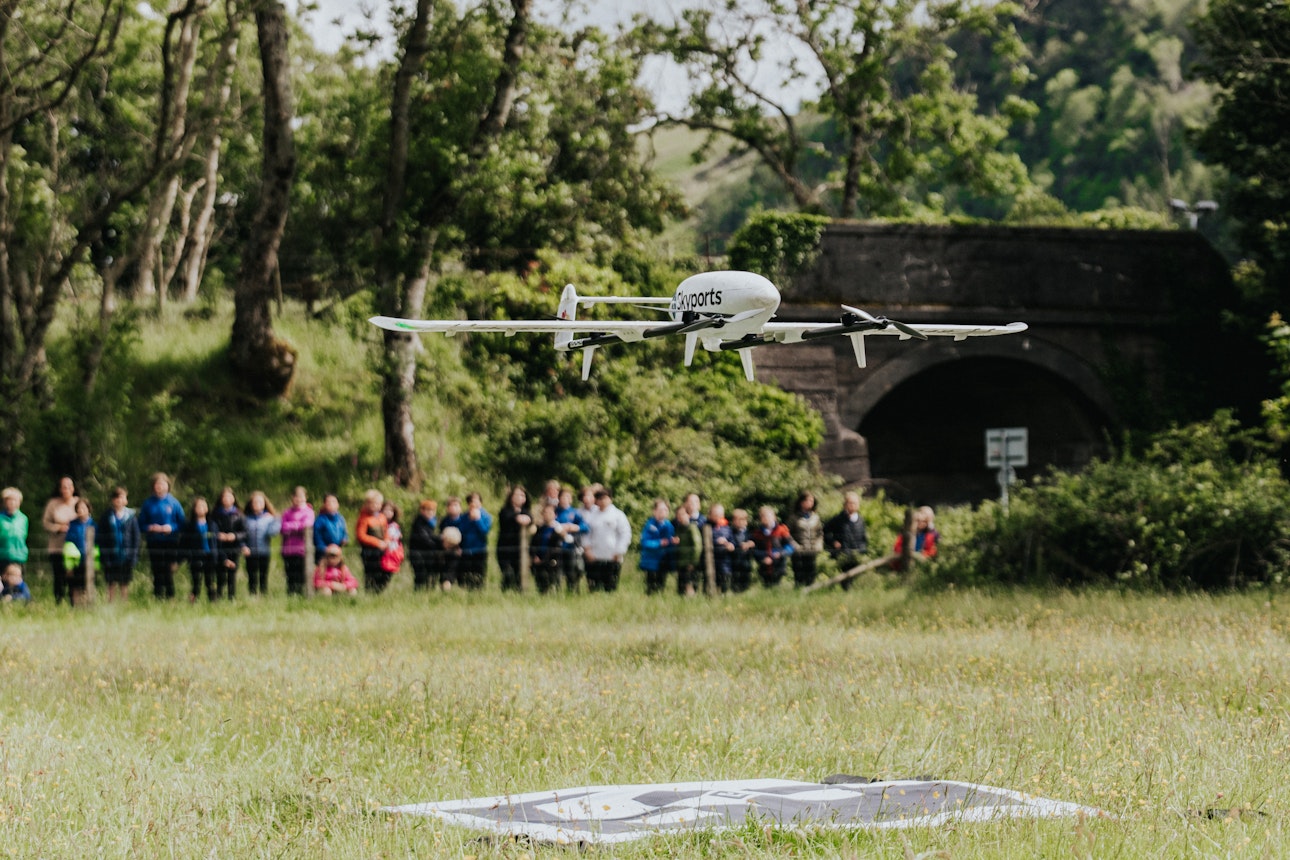 Skyports Drone Services operates drone solutions to provide end users with safe and efficient logistics, monitoring, and survey services via drone. The company is headquartered in London and operates globally, with regional offices in the US, Singapore, Japan, and Colombia.
In July this year, the Skyports Drone Services team entered the Nordic Fast Track programme – run by Digital Hub Denmark and Odense Robotics, with support from Invest in Odense and Invest in Denmark – to facilitate a deeper look into the Danish robotics and drone ecosystem, drone regulations and testing opportunities.
Michael Merritt's first encounter with the Danish robotics, automation and drone cluster was at Amsterdam Drone Week in March, where he met Odense Robotics for an initial conversation about the programme. He was then introduced to the Danish drone ecosystem in August at International Drone Show (IDS), the annual drone conference and expo organised by UAS International Test Center and Odense Robotics at Hans Christian Anderson Airport (HCAA).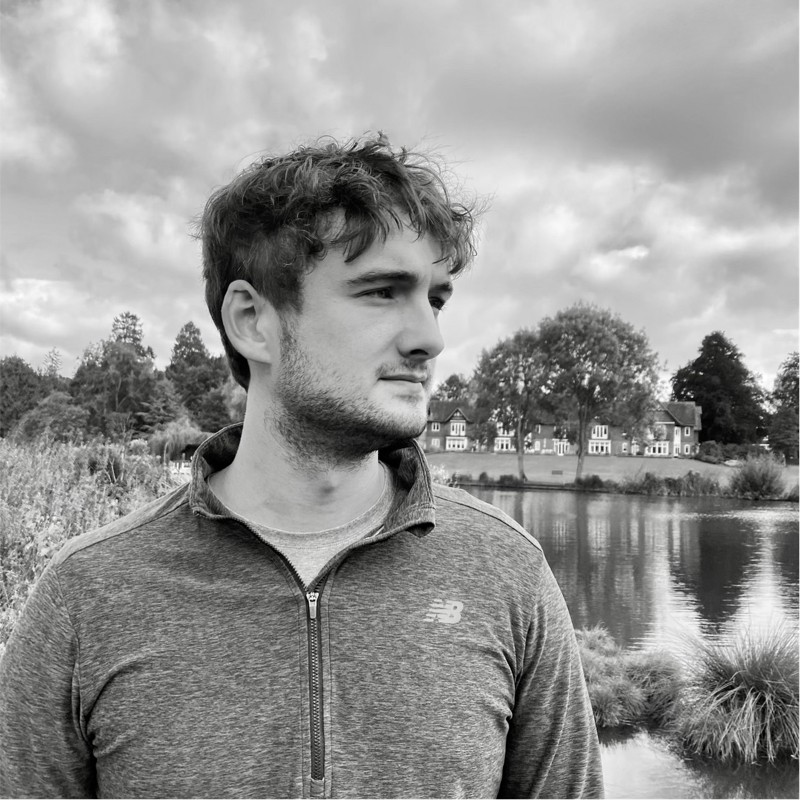 "The IDS is an invaluable event for the drone market, enabling key players within the industry to network and share ideas and learnings. Our inclusion in the Nordic Fast Track programme was a catalyst for important conversations with potential partners and customers, and has kickstarted a series of growth activities in the region. Our perception of the Danish ecosystem and cluster was that of a very tight-knit community with a culture that is extremely valuable, and over the last few months we have witnessed this first-hand," remarked Michael Merritt.
Like many companies that have participated in IDS, the event left a lasting impression on Skyports Drone Services. Denmark's drone ecosystem, as well as the open regulatory environment and progressive testbeds, such as that at HCAA, offer exciting and lucrative commercial opportunities for potential drone partners.
The Nordic Fast Track programme
The Nordic Fast Track programme aims to attract innovative international companies to facilitate the introduction of their solutions in the Danish, Nordic, or European markets by accelerating their knowledge of the local ecosystem and engaging with relevant stakeholders.
Through inclusion in the programme, Skyports received help to connect with relevant potential partners from the Danish robotics and drone ecosystem, expand their network at events such as IDS, and gain useful information about expansion into the Danish drone market.
"It is refreshing to be part of such a collaborative and well-connected network as the one we found in Denmark," highlighted Michael Merritt.
Strong ecosystem in Odense
Lisa Rosenlyst Hansen, Odense Robotics Business Development Manager, has worked closely with Skyports Drone Services to support them on the Nordic Fast Track programme. "One of our greatest strengths in the Danish robotics, automation, and drone ecosystem is our dedication to collaborate and elevate the industry in order to attract new and important businesses to the country," commented Lisa.
Vertliner, another innovative company participating in the programme, is a Greek robotics company that develops autonomous aerial platforms for the indoor assessment of assets and infrastructures. The company is currently looking to expand its activities and collaborate closely with the robotics ecosystem of Denmark. The Vertliner team also took part in IDS this year, as well as the Odense Robotics advisory event where Danish executives from leading robotics companies acted as an "Advisory Board for a Day," providing insights and advice for Vertliner and three other companies.
"Odense Robotics works tirelessly alongside partners such as UAS Denmark, Digital Hub Denmark, Invest in Odense and Invest in Denmark – to name a few – to enable the industry to flourish and provide innovative companies like Skyports and Vertliner with the tools for success. We look forward to seeing how these companies progress," concludes Lisa Rosenlyst Hansen.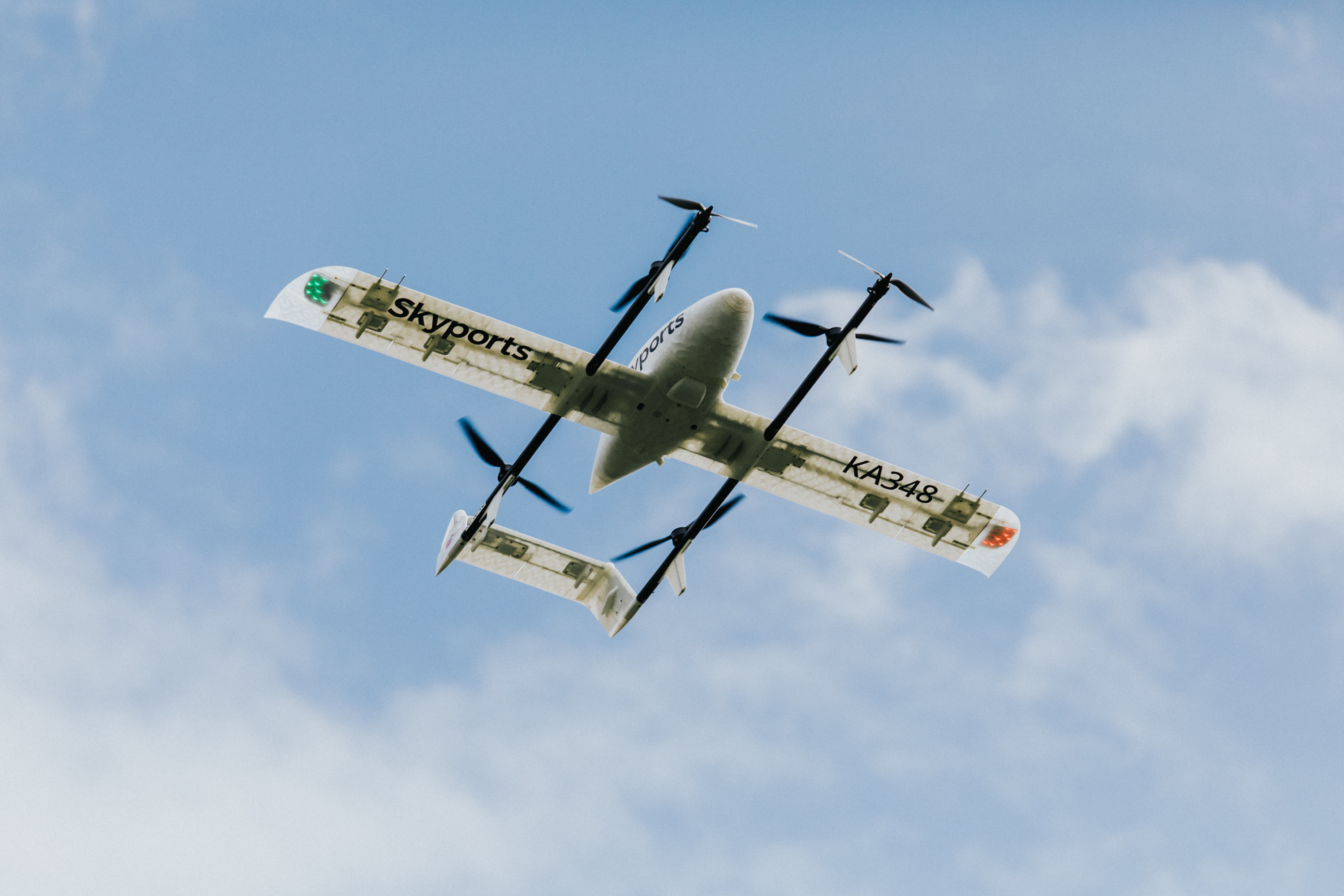 About Skyports Drone Services
Skyports Drone Services is a provider and operator of eVTOL drones for cargo drone deliveries, survey and surveillance. Skyports Drone Services is expert in the operation of long-range and Beyond Visual Line of Sight (BVLOS) autonomous flight for a multitude of use cases, including ship-to-shore and maritime applications, medical and dangerous goods deliveries, and AI-driven surveys for the agriculture and infrastructure sectors. Skyports Drone Services is committed to elevating business potential, connectivity and access to critical supplies through the application of drone services.
Headquartered in London, United Kingdom, Skyports Drone Services has projects operating across four continents including Asia, North America, South America, and Europe. Skyports' investors include Deutsche Bahn Digital Ventures, Groupe ADP, Irelandia Aviation, Levitate Capital, Solar Ventus, The Goodman Group, Kanematsu Corporation, Ardian, F2i, GreenPoint, and ST Engineering Ventures. Find out more at: www.skyportsdroneservices.com