Tech Talent
Noga Gal, Israel
Noga Gal has always had the itch to experience other cultures. She left Israel for Vienna and ended up in Aarhus 2,5 years ago where she is now working as a postdoc. She spun her project into a business and seeing how it goes she might stay in Denmark for another few years.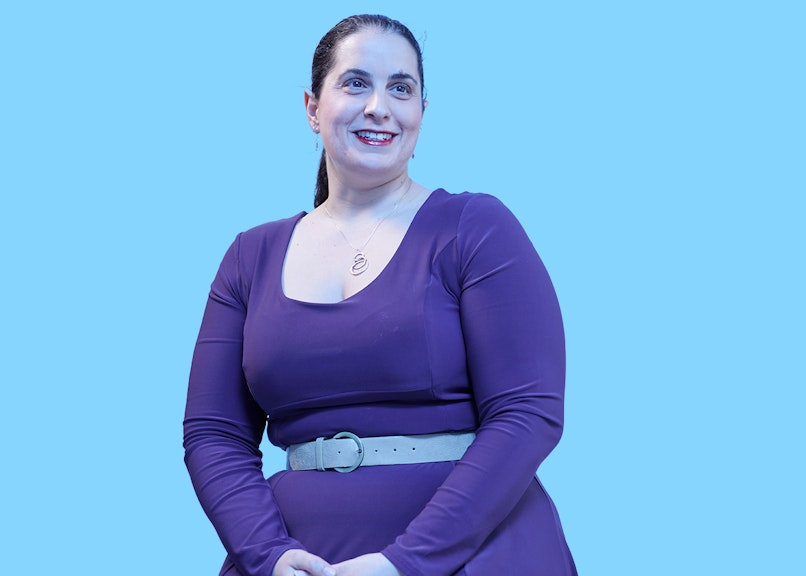 "I have always wanted to experience other countries and study abroad. I was looking to do my PhD outside Israel and found the University of Natural Resources and Life Sciences in Vienna. As part of my PhD, I did an exchange semester in Denmark at Aarhus University. I found the city really nice and the quality of life high. The group I worked with at the university was friendly and welcoming, and when the position for a postdoc opened up, I was happy to accept it!"
Explore: What career opportunities are you looking for?
The vibrant tech scene with expansive networks makes Denmark a good place to spin out
"As part of my postdoc project I founded a spin-out, BettaSensing, with Associate Professor Brigitte Städler. BettaSensing developed a technology for disposable non-toxic flavour recognition that can be used for new flavour development and quality control needs. As an entrepreneur, my day is full of different tasks. I work in the lab on BettaSensing, and I meet with companies, potential collaborators, mentors, and investors. And I enjoy the many courses offered by the universities and startup communities to help founders go from academia to market. We are currently in the spin-out phase looking for a partner to join our team as well as an investment, and in the last year, I have pitched our company at conferences, tech events, and competitions."
"The Danish tech scene is very vibrant with a lot of support and expansive networks of both academia and industry knowledge. There is an abundance of events like matchmaking and opportunities to reach out to companies, startup and tech hubs, investors, and talents. On top of that, there's good access to grant support, incubators, and accelerators aiming to help with early-stage development for startups."
There is no such things as bad weather, only bad clothing
"The university environment where I work is very international and open. Before the Covid restrictions, we were always eating lunch together in the open foyer and had after-work events in my group. On the department level, we would have Friday bars and big social gatherings, some for students, some for staff, and some for all."
"I was surprised that it is never too cold to be out. I was ready for the winter to be cold. I wasn't ready for the summer to be as well! It took me some time to get used to the Danish mentality that everything can be done in the pouring rain; soccer, dodge ball, even picnics. You schedule an event and it happens whether it is raining or not. I find that a lot of my Danish friends are very active."
The work-life balance can be a double-edged sword
"Danes are also very polite. If you ask them to help you they will always do their best. But if you want to connect on a deeper level, you have to engage and be proactive. In my experience, it takes longer to connect with locals as a foreigner. Danes care about the work-life balance which is really good. I did have to get used to it, though, because it can be a double-edged sword. The work schedule is shorter so things take longer. If you schedule a meeting it can be two-three weeks out into the future wherein Israel you get a number and call the same day."
"If you are thinking about moving to Denmark to work you should do it. But have patience, try to relax, and enjoy the Danish balance. And also, get a bike!"