Article
New supercluster aims to unite the entire Danish robot and drone industry
Across Denmark companies, universities and industry organisations alike have rallied behind a new and Danish robotics and drones cluster, which is due to be operational from the beginning of 2021. The new cluster aims to strengthen Denmark's position as a global frontrunner within robotics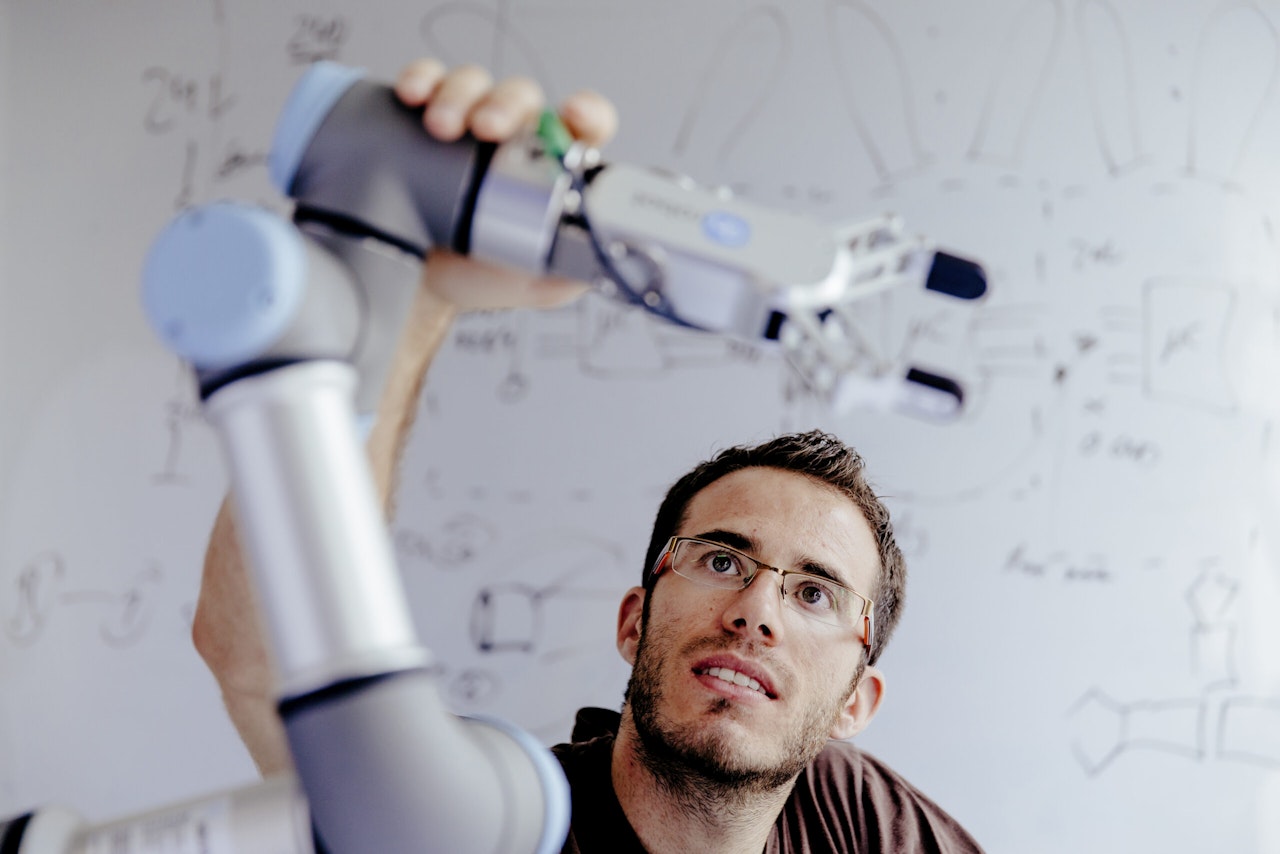 The idea of a new supercluster that covers not only Funen but all of Denmark has met great support from the entire Danish robotics and drone ecosystem. More than 150 Danish robot, automation and drone companies have declared their support in writing and universities and industry organisations have followed suit.
"We are proud to have secured such widespread support from companies, knowledge institutions and industry organisations across the country for Denmark's new national cluster for robotics, automation and drones. This nationwide support provides a strong foundation for building the new cluster," Mikkel Christoffersen, Cluster Director at Odense Robotics, says.
Mikkel Christoffersen has held the position as Cluster director at Odense Robotics for the last 6 years. There are no two ways about it. Robots – and drones – are here to stay. Indeed, the Danish Executive Board for Business Development and Growth has selected the industry as one of two emerging fields that have the potential to play a central role in Danish exports in the years to come. The new cluster, which is still awaiting final approval, aims to turn potential into an even stronger global growth venture.
"Now we will continue our preparations so that we are ready to deliver value to companies from the 1st January next year. Creating a national cluster that unites and strengthens the country's robot, automation and drone industry is no small task," Mikkel Christoffersen says.
Clustered we stand, divided we fall
Companies such as Blue Ocean Robotics and Universal Robots have made Funen and more specifically Odense Denmark's natural epicentre for robotics and drone technology. But activity is by no means limited to Funen. Across Denmark, roughly 300 companies are now active within the industry.
"Efforts to create a coherent and national cluster have been underway for a year and a half. And throughout we've seen nothing but support from the ecosystem. In a way, this larger clustering is the next logical step of the work we are already doing within the current cluster," Mikkel Christoffersen says.
Several reputable knowledge institutions from all over Denmark have also committed to being part of the new supercluster.
"The new cluster will enable even more new technologies and businesses to come out of the Danish ecosystem through cross-collaboration between corporations, start-ups and universities. Even though there are many Danish success stories we – as a country – are still a small player in a vast field. There is no doubt that we will stand stronger united," Mikkel Christoffersen says.
"We want to become even better at attracting foreign investments, and the new, larger cluster could help us achieve that ambition, because most investors begin their research by choosing an industry first. By concentrating our efforts in one cluster, we increase our visibility," Mikkel Christoffersen says and continues:
"One of the by-products of the rapid growth that we've witnessed within Danish robotics and drone technology in the last four to six last years has been an increasing thirst for talent. And talent attraction and creation will be another area of focus for us."
The application is currently being evaluated and final approval is expected by autumn. The cluster is due to be operational from the 1st of January 2021.