Article
MitID: One digital key to rule them all
Denmark is currently undergoing a gradual shift towards faster and more secure personal identification. After 12 years the noteworthy NemID is being replaced by MitID. But why do Danes need to improve the already functioning system with a new one?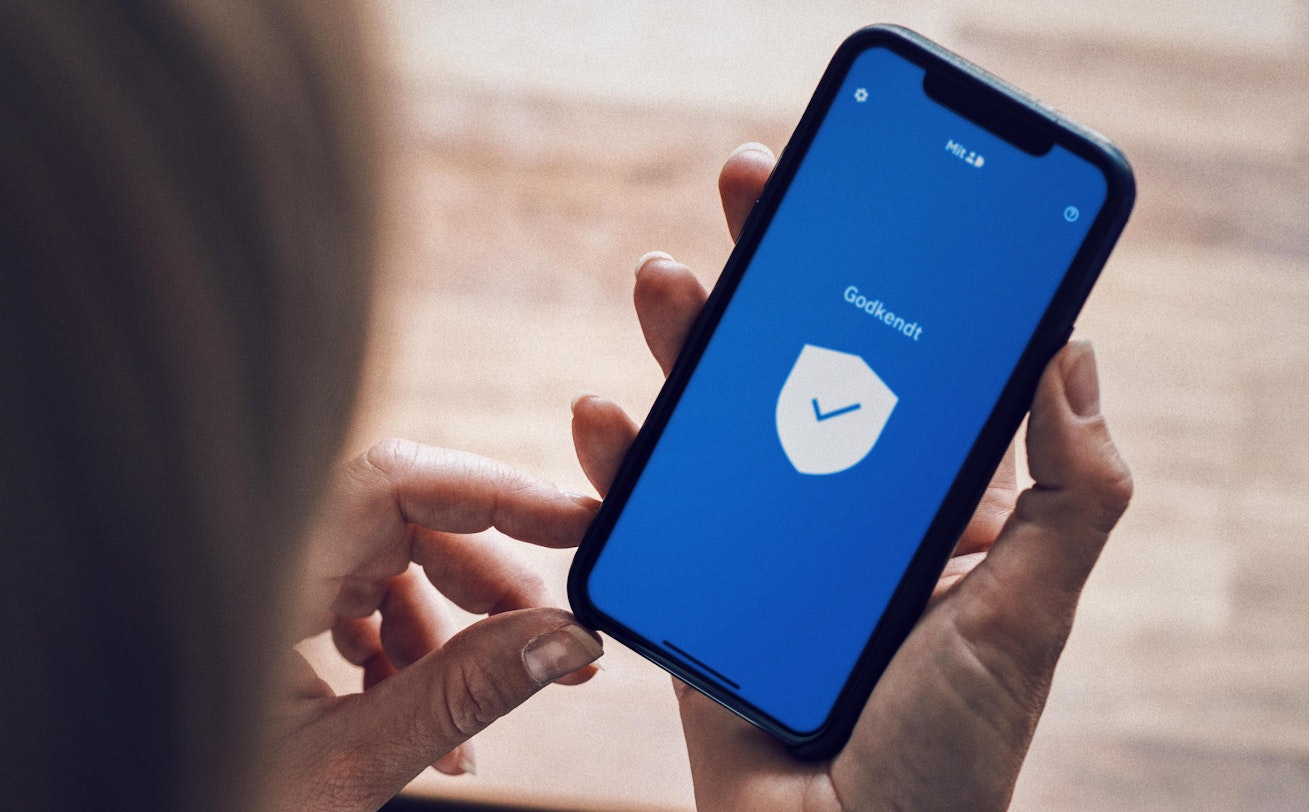 What if we told you that Danes have an online one-stop shop to take care of everything from signing kids up to kindergarten, handling tax returns, filing for divorce and 2000 other services provided by governmental institutions?
And the key to accessing these services is a straightforward app that allows you to swipe and accept.
Danish citizens are no strangers to using secure, user-friendly technologies to make their lives easier. In fact, Denmark has long been a digital frontrunner by incorporating eID solutions in everyday life. We believe that Denmark being one of the most digital countries in the world goes hand in hand with being one of the world's happiest countries.
Digitalisation boosts citizens' happiness
The Danish government has always prioritised digitalising public services because, essentially, this makes citizens' lives easier, and saves them a significant amount of time and money.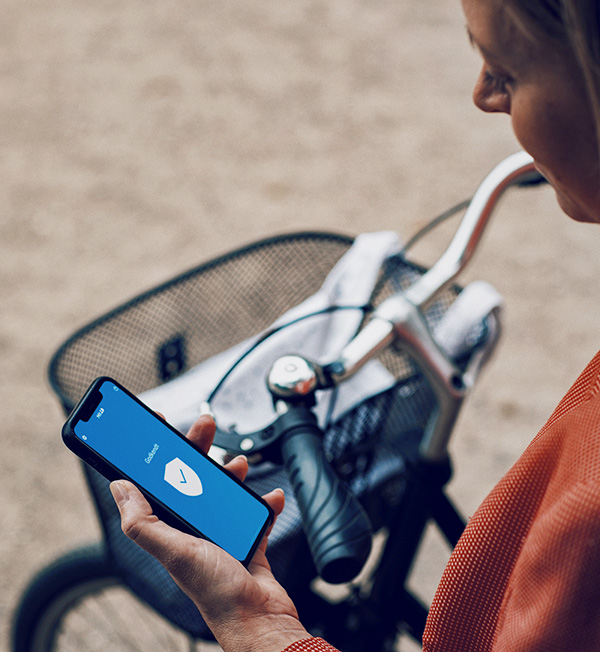 In 2010, the digital identification solution "NemID" was released. The tool gave residents digital access to all Danish public services, such as Borger.dk, the personal digital mailbox E-boks, and the self-service tax system Skat.dk.
Since then Danish residents have had secure and direct contact with public authorities regarding all things related to living in Denmark.
Now, 12 years later, Denmark is preparing for the next big move by launching the next generation of NemID, called MitID. Why? Simply because the government wants to equip citizens with the latest and most secure technologies to improve operational efficiency and transparency, and ultimately boost trust in public authorities. In fact, having a government that residents can entrust with their personal information is one of the many reasons Danes enjoy a high level of trust and happiness.
NemID at a glance
Before uncovering what MitID is, let's take a closer look at its forerunner - NemID and how residents have been using it until now.
The NemID identification method basically consists of 2 simple steps:
Step 1. User ID and password: most of the time, the user ID is the civil registration number (CPR) and a passcode, free of choice
Step 2. Two types of single-use codes: one four-digit code, followed by a six-digit number.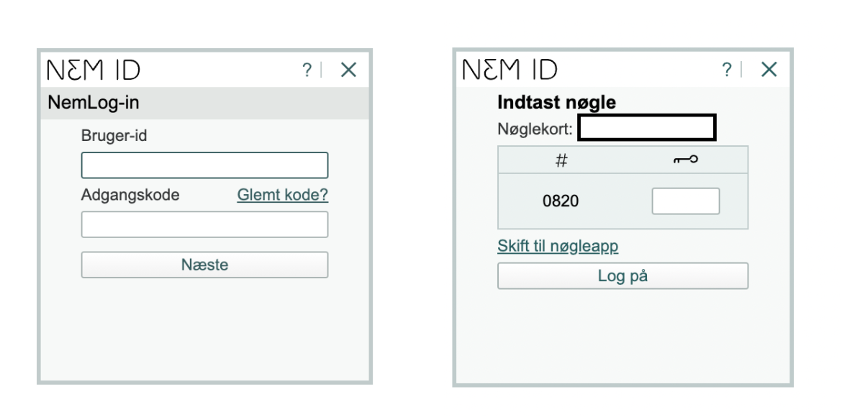 The two-step identification process ensures both security against hacker attacks and protects your personal data. Once you have entered the code, you will be able to swipe and accept a transaction.
So intuitive even your grandparents can use it - and that's the whole point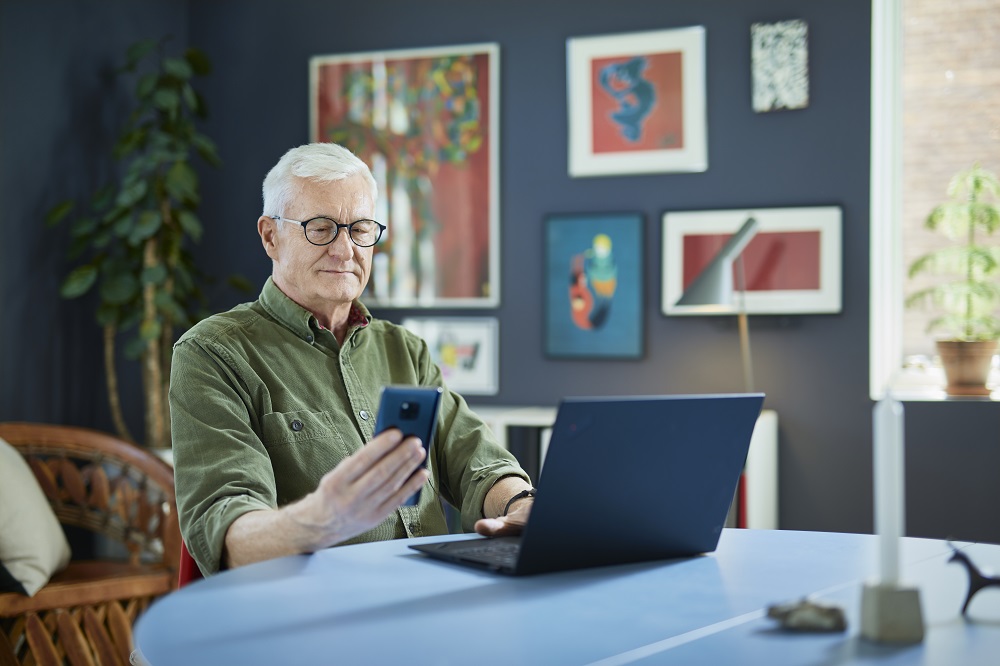 The beauty of the digital ID is that everyone can use it. Throughout the past 12 years, the Danish Agency for Digital Government developed several versions of NemID and now MitID, tailored to different users and needs:
Paper-based code card with 132 passwords, in the size of a threefold credit card. This code card is now discontinued because it was too easy to copy and abuse
Mobile app with slide-in function for faster approval
NemID device which has become MitID code display or MitID audio code reader (for the visually impaired) which provides a one-time PIN code
These different solutions allow residents with different levels of digital literacy to choose which version suits them the best. So, have the government's efforts been successful?
It's all in the numbers
Let's turn to the data, which clearly points to the successful adoption of NemID. The NemID app has been downloaded more than 4 million times (as of September 2021). The app version was launched in 2018, and it's been one of the most popular apps ever since. Even though people are quick to scrutinize new apps, this one has been widely accepted due to it's ease-of-use and countless applications. It takes less than 10 seconds to approve a transaction - 2 to 3 times faster than using the paper-based card. Nowadays, 4.7 million Danes have a NemID and execute more than 55 million transactions per month, ranging from checking your bank account to getting your holiday money paid out.
Introducing MitID to the world
To date, NemID was one of the first eIDs launched in the world and played a pivotal role in Denmark's digital success. However, to meet new data privacy policies and requirements, the government introduced a safer and more resilient solution. Built with the most secure, cutting-edge technologies, MitID can withstand even more digital threats than its predecessor all while offering more convenience to the end-user. MitID is expected to be fully rolled out by the end of 2022.
Now you know one of the secrets to a high level of trust and happiness in Denmark - hassle-free solutions that give you fast and safe access to digital services, leaving you with more time to do what you truly enjoy.
If you're curious to learn more about Denmark's digital playground, we encourage you to book a meeting in our delegation centre. We can introduce you to world-leading Danish digital solutions such as, but not limited to, MitID.