Article
Microsoft CEO: The Nordics need to enter the global AI race
Denmark has a strong foundation for developing more great tech companies. Especially within greentech and healthtech, says Microsoft Denmark-CEO Nana Bule. However, when it comes to AI, we are seriously behind.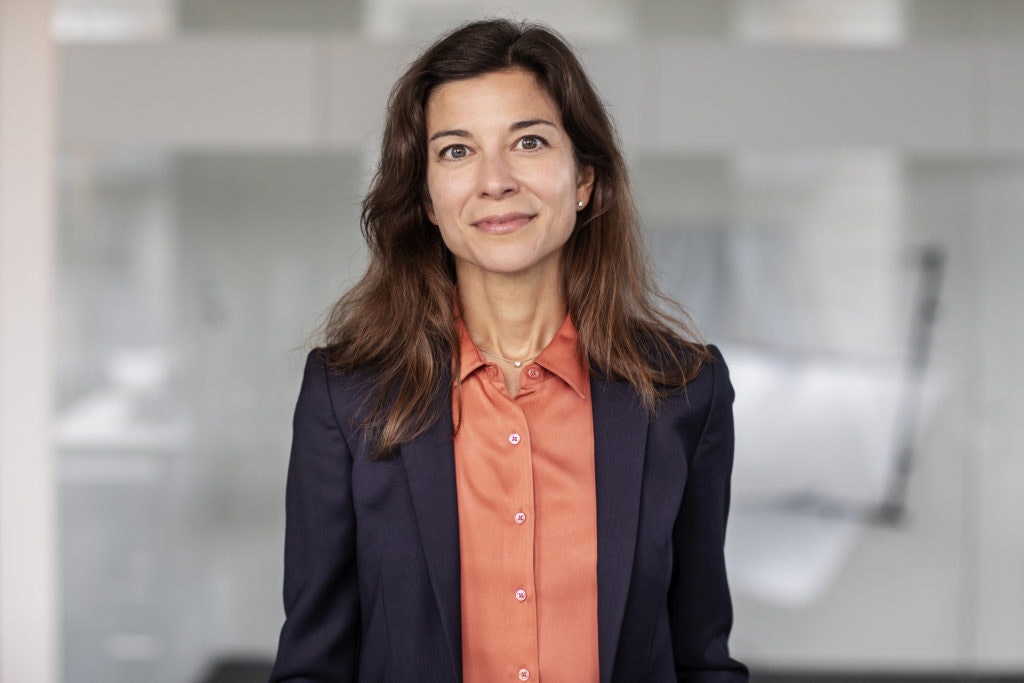 Prominent engineering and technology universities have already fostered big Danish companies like Grundfos and Danfoss, and new unicorns like Sitecore and Skype. Increasing and fostering closer collaboration between universities, big companies and startups will give Denmark an excellent foundation for developing the great tech companies of tomorrow.
Nana Bule, CEO of Microsoft Denmark, foresees a bright future for the Danish tech ecosystem as it continues to mature and grow. The country is even one step closer to the goal of being a global tech leader, thanks to the Danish government's recent earmarking of 1 billion Danish kroner to fund research within greentech.
"We already have a strong legacy and ecosystem within Greentech; Vestas and Ørsted in energy, Grundfos in water and Danfoss in heat. From a personal perspective, I believe that greentech can become the next big thing for us. If we invest in research and closer collaboration between startups, universities and established players we have a huge opportunity to become leaders in the field," says Nana Bule.
Need for speed in AI
We meet Nana Bule at TechBBQ in Copenhagen. Microsoft has a large booth here, and she is sharing her view on the Danish and Nordic ecosystem after being a part of it for 20 years. In fact, Nana Bule started her career in tech in an e-commerce startup.
However, she is also worried that the world is moving faster than most Danish politicians and executives acknowledge, especially when it comes to intelligent technologies.
"We have to do much more within artificial intelligence. Neither the government, companies or the ecosystem around companies understand how fast the pace of development is. The focus and funding into AI in China is not only fascinating, it's also a bit scary. Talking about the more advanced technologies, we have to invest and do more," she says.
After China, the US is the second-largest country when it comes to investments in AI and building new AI companies, Nana Bule points out. Europe is barely on the map in comparison, and the Nordic region and Denmark are just getting started.
We have to do much more within artificial intelligence.
Transparent and ethical AI
*But what about our Danish AI strategy. Is it not a step in the right direction? *
"Having a strategy is a great first step, but is not enough in the long run. The investments needed to shift our trajectory and the formulation of regulation around how we use artificial intelligence to ensure it's both transparent and ethical focus, is well beyond what the strategy lays out."
One good reason for speeding up in the global race of AI is that it will accelerate the ability to drive efficiencies and innovation in our welfare state, e.g. within healthcare. Nana Bule acknowledges that there are already initiatives in the field, such as the Danish HealthTech Hub. But having startups ready is not enough to accelerate an area where Denmark has a stronghold because of the digital maturity of our society.
"You need data available to work with to build new solutions and business models. Given Denmark's history of digitization in the public sector and the amount of health data we have collected, we could get an advantage if we could set the data free for startups and institutions to build intelligent solutions around. Data is necessary to discover patterns. With more available data, Denmark could become an accelerator for healthtech. This seeds the ground for more great startups such as Corti, who have developed an algorithm to predict seizures and serve as decision support for emergency professionals. But the government needs to step in here to make it happen in a responsible way through new regulations on the federation and use of data"
She continues, "It's not easy. It is an area not just rooted in the use of more deep tech. It also requires politicians to make policies that are right for society and protect people and their data. But at the same time, it should be possible to find a way for businesses to use data anonymously in an effort to develop innovative solutions."
Need for 20.000 techies
When discussing the pains and gains of the Danish tech ecosystem, we also need to consider access to adequate tech talent and the lack of diversity within the tech sector.
Nana Bule notes that recent research highlights a shortfall of approximately 20,000 tech specialists. Currently, everyone from big corporations to tech startups can't find the necessary talent.
"In order to grow our businesses, we need more tech talent. We thus need to motivate our young people to study relevant tech fields. We need to make sure that we don't have to say no to anyone who wants to go study at universities like the Danish Technical University, DTU or the IT University. Moreover, we have to make it easier for foreigners to come to the country and help us develop the industry."
Talking diversity, Microsoft recently collaborated on a report with DEA that found it is critical to spark young girls' interest in tech before the age of 12.
It also indicates that myths around tech and math subjects don't originate with children – rather, they come from parents. Only 1 in 10 parents of girls picture their daughter as having a future career in tech.
Only 1 in 10 parents of girls picture their daughter as having a future career in tech.
STEM to save the world
"Diversity is good for the products and solutions that get developed. Also, we need all the talent we can get to fill the necessary talent pipeline. Many girls say they want a career where they help people and the planet. The easiest way to do that is by going into tech. Here you can innovate and scale solutions to some of the biggest challenges of the world, whether it is in the medical field or fighting climate change. STEM is the way to save the world," Nana Bule says.