Tech Talent
Meisam Nazari, Iran
Meisam Nazari came to Denmark from Iran with the prospects of looking for job- and social security. That is exactly what he found in the robotics cluster of Odense in the southern part of Denmark. He enjoys the multinational environment and all the learnings he gets from new cultural impressions every single day.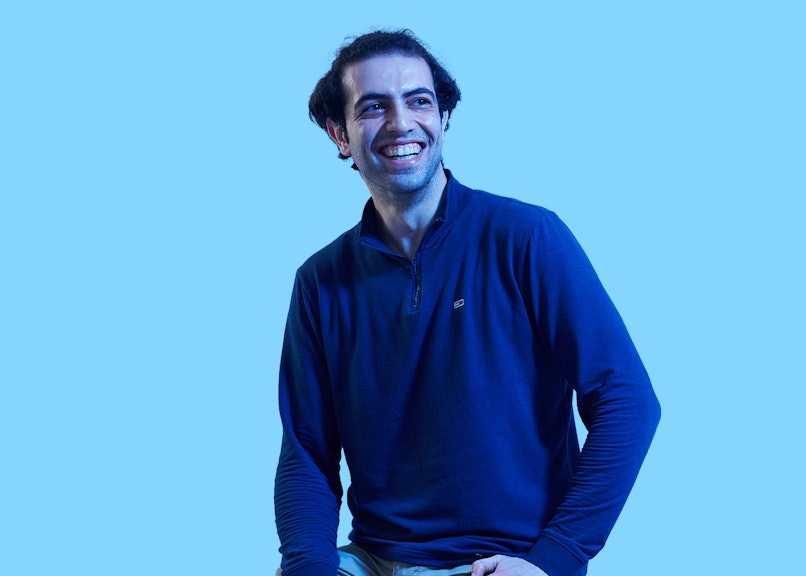 "I studied Petroleum Engineering back in Iran, but was always drawn to, and interested in working with computers. Tech and IT enticed me and were something I could see myself doing for a living. Before coming to Denmark, I was working as a frontend developer in Iran, first in a software company, and later at a publishing house."
Explore: What career opportunities are you looking for?
"Now, I'm working in the Danish robotics company Blue Ocean Robotics, which is located in Southern Denmark, in the robotics capital of Denmark, Odense. My time with Blue Ocean Robotics started in January of 2020, so just before COVID took over everyday life – but so far it's been good despite the pandemic".
"My biggest task at the moment is working on a web application to control the robots. Blue Ocean Robotics has been very busy during corona since we have a UVD robot on the market, which can disinfect a room with 99.99% precision, we have without question felt this everywhere in the company. It is 100% autonomous which therefore eliminates the risk of having humans control the robot in connection with virus contamination. I enjoy my tasks and find myself being challenged daily."
I see myself steadily growing and evolving
"The work environment here is incredibly multicultural and people have been very friendly and welcoming. I keep learning from new cultures since so many different nationalities are represented in the company. That has been a very giving experience."
"I also feel that on a day-to-day basis, I see myself steadily growing and evolving, Blue Ocean Robotics is a fast-growing company. That is definitely keeping me on my toes – but in a good way. I love being challenged".
You feel like you will be taken cared of no matter what
"What brought me to Denmark in the first place was the fact that back home I didn't have job security. I wanted job-related stability and I therefore started looking towards other countries. I found my current position on LinkedIn and made the jump towards the Nordics."
"The weather is a little too harsh for my taste and the whole citizenship process can take a little bit of time, but I truly appreciate the social security Denmark provides me as well as the strong welfare system. The kind of security Denmark has to offer its residents is perfect especially for families and kids – you feel like you will be taken cared of no matter what."
Explore: Robotics in Denmark.