Tech Talent
Marlene Heinzle, Austria
With a background in psychology, neuroscience, and tech, Austrian Marlene Heinzle works at the Danish Healthtech company Monsenso, aiming to optimise treatment of mental disorders. She praises the fertile Danish tech scene and the flat organisational hierarchies that enable influence and ownership for each employee.
Position
Product Management & Implementation Consultant
@Monsenso
Updated 28.04.2021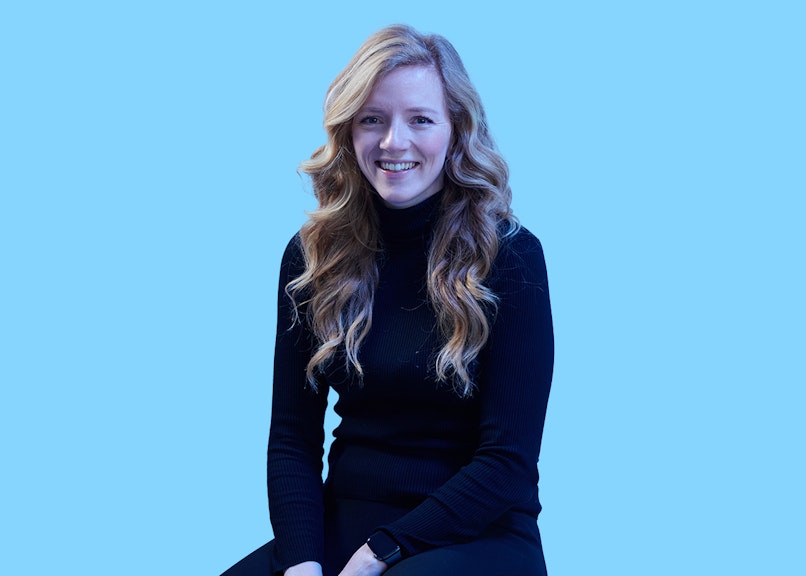 "During the third semester of my Master's degree, we had the option to either take electives or do an internship for credit. I joined Monsenso as an intern and stayed as a student assistant while also writing my thesis there. After my graduation, I became a full-time employee."
"At Monsenso, we develop software to support mental health care. Our software consists of a mobile app for patients and a web portal for clinicians. Currently, I am employed as a consultant for product management and implementation."
Explore: What career opportunities are you looking for?
"Content configuration is a major part of my work. Our product is highly configurable. Each client gets their own self-contained configuration of our solution. Clients range from psychiatric clinics to addiction treatment centres, meaning that a configuration for one client can look very different to the next. Clinicians come to us with different treatment approaches, and naturally, their patients are equally diverse."
"My job is to map out the clinicians' vision of how the solution should work for them and their patients and transform that into engaging content and feature configurations. This also includes translating raw content into a certain data structure and format that our system understands. That part of my job is quite technical, and I love the variety it brings into my day-to-day work."
Foster meaningful ways to use digital health solutions
"I've always had a big interest in health psychology and how digital tools are utilized to promote care for physical and mental health. Unfortunately, a lot of the freely available health apps lack both foundation in evidence-based treatment principles and regulatory oversight. That is why I chose to join Monsenso, where the digital part is embedded in the treatment process."
"Knowing that there is in fact a healthcare professional sitting on the other end provides patients with a sense of security. That being said, digital tools in psychiatric treatment have always been just that to me: tools. They hold no magical power in themselves, it's all about who uses them and how. That's an ambition I have always had for my work: to foster a more meaningful way to use digital health solutions, with the purpose of ultimately strengthening the human connection that is essential to healthcare."
The Danish tech scene is incredibly fertile ground
"I first moved abroad to study Psychology at a renowned technical university in Germany, as the specializations there reflected my interest in cognitive engineering and neuroscience. From there, I spent a year in Aarhus, Denmark as part of the Erasmus study abroad programme. That's how I really connected with Denmark and knew that I would love to come back to live here."
"The Danish tech scene is an incredibly fertile ground, especially for founders. It's not just idealistically throwing ideas into the air, but rather ambitious efforts to introduce more systematic networks and hubs to organize, connect and exchange advice and experiences. Health tech, in particular, is much more advanced here compared to most European countries."
"In Denmark, you'll find great bike path infrastructure that encourages you to bike year-round. Communication with authorities and municipalities is digitalized to a high degree and thereby so much more convenient and the welfare system spans like a safety net beneath you, providing you with a lot of security."
"Finally, personal relations among colleagues seem more important than elsewhere and are nourished through social activities like Friday bars and company outings. The flat hierarchies and more informal tone also make those in more senior positions than you seem much more approachable. And: when you need to pick up your kids, you need to pick up your kids. That's when you clock out, end of story."
Explore: HealthTech in Denmark.