Tech Talent
Maria Mediavilla Galiano, Spain
Maria Mediavilla Galiano is an experienced Data Scientist in 2021.AI. She moved to Copenhagen to become part of the strong tech scene. In Denmark, she found a surprising level of teamwork that has provided her with important management skills that she can use in both her professional and personal life.
Name
Maria Mediavilla Galiano
Updated 22.04.2021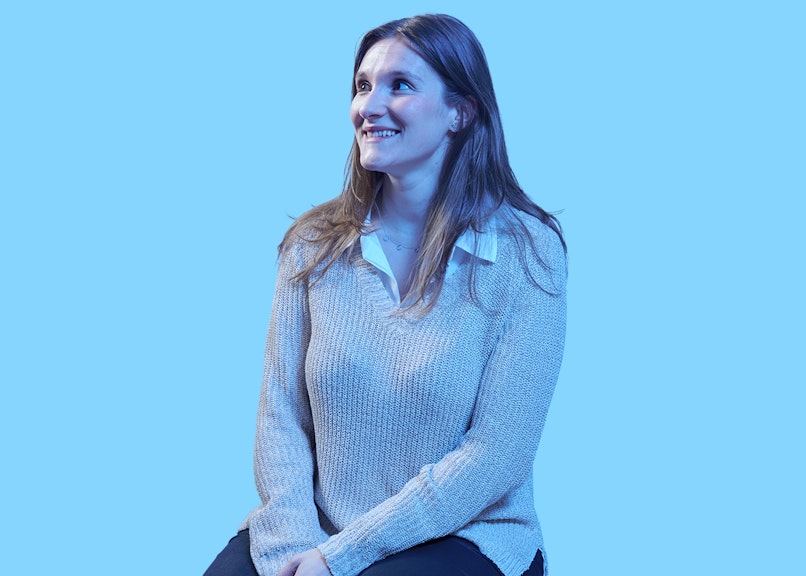 "I was looking for new challenges as a Data Scientist when I heard 2021.AI had an open position. It is an international, advanced tech company that offers enterprise AI solutions. At 2021.AI, I work with several clients from different fields offering them AI solutions and providing them with support after delivery. 2021.AI has a casual work environment with a focus on trust and respect that motivates people to grow."
"We start every day with a department stand-up meeting where all the data scientists explain what we have planned for the day. Then we go to work on our tasks and have client meetings. Right now I am working on preparing the database for an energy forecasting model. In case anyone has questions or new ideas to bring to the table, we have another meeting in the afternoon. In 2021.AI, we are always ready to go that extra mile to support each other, and we never leave anyone behind. It's the red thread that runs through the company on all levels."
Explore: What career opportunities are you looking for?
Denmark has some of the state-of-the-art facilities to develop tech talents
"I moved to Copenhagen four years ago. It was an arduous decision to move away from Spain because I was happily working at the time. But I wanted to evolve personally and professionally. I wanted a change in my life that could bring me new knowledge and new challenges. I had visited Copenhagen before and found it an attractive place to live. When I was accepted into the MSc of Mathematical Modelling and Computer Science at DTU, Copenhagen became my destination. Apart from some one-month stays in Oslo, Montreal, and Virginia I had never lived abroad before."
"Denmark is a leader in the tech scene. Students and workers are being trained in state-of-the-art facilities acquiring some of the most innovative knowledge. I was surprised by the different systems of learning in Danish universities. Teamwork plays a crucial role. Technical knowledge is very useful but learning about teamwork prepares you for various management situations."
"In my opinion, it is very easy to adapt to a Danish company. You get the tools and the time to get to know the company and how they operate. This accelerates the learning curve. From my experience, there is a lot of trust between employers and employees in Danish companies. Employees are taken good care of, and their needs and feelings are considered. And when people are facing challenges there is always someone ready to help. It boosts the performance."
Denmark is one of the top places to become a skilled technical individual
"The socioeconomic factor is a clear advantage to living in Denmark. When I was a student, I had a part-time job and could support myself, which is not very common in other countries. Now that I have a full-time job as a trained, experienced employee, I feel like a privileged woman who is valued at her workplace, living in a cosmopolitan city with an international work environment."
"I would encourage anyone considering moving to Denmark to jump into this adventure with both feet. Denmark is one of the top places to become a skilled technical individual. There are plenty of different opportunities to expand your professional career, and with the new experiences, you will also get to know new sides of yourself. You will find yourself in situations having to make decisions you have never even thought about before! Denmark really is the perfect place to live and meet people. It is a country with incredible unknown places ready to be discovered."