Tech Talent
Marek Cervinka, Czech Republic
In 2016, Marek moved to Denmark to pursue a degree in Computer Science at Professionshøjskolen University College Nordjylland. As part of an industrial placement, he landed an internship at Zliide, an Aarhus-based startup leading fashion retail into the digital age. Today Marek is a full-time Software Developer for the Zliide and supports the product team as operations scale.
Country of Origin
Czech Republic
Updated 26.04.2021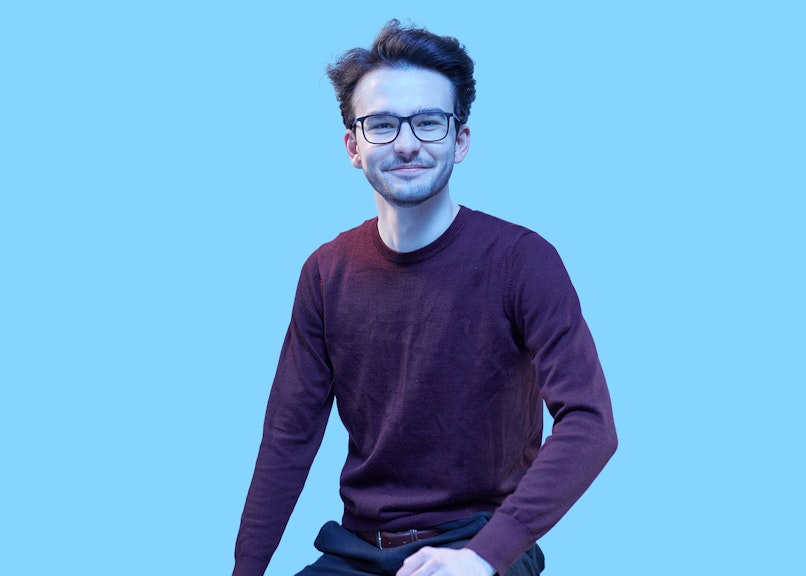 "I discovered my passion for IT back in high school and nurtured that interest through a part-time job in web development. Over the years, I've devoted a great deal of time and thought to exploring and designing technological solutions. Working within the IT field allows me to apply my analytical and problem-solving skills in order to help people. I'm super motivated by the opportunity to make a positive impact on their lives by creating human-centered digital solutions."
Denmark has become my second home and showed me it has so much to offer
"A couple of years ago, I realised that if I wanted to live my life to the fullest potential, I needed to diversify my experiences and find my own way. Studying and living abroad seemed to be an obvious choice to broaden my horizons. I first became intrigued by Denmark on a school trip in 2013, and was impressed by the architecture, the access to water, the fashion, and the general vibe. The connection remained, and I made the decision that I wanted to relocate here. Denmark has become my second home, even surpassing my initial expectations."
"I most value the open-mindedness and acceptance of the Danes, and how others will always help you with a smile on their faces. In moving here, I saw an opportunity to become more self-aware, figure out who I am and where I want to go."
Interning at an early-stage startup was a thrilling experience that I knew I had to be part of
"In August 2018, I started at Zliide as an intern as part of my industrial placement for my studies. Joining a startup before it even goes to market is a unique and exciting opportunity. Whilst it might intimidate other recent graduates, I was super inspired by my colleagues' dedication and hard work. I quickly realised that I was down for the ride no matter how chaotic or challenging it got. Going the extra mile paid off as my internship transitioned into a student job – and eventually the full-time position I have today."
"As a full-stack developer, I primarily develop mobile apps in Flutter and code our microservices on the backend side. But I'm also involved in the user interaction side of things. Our company culture is based on trust and transparency. We are in it together, and we all care about our work and the company's success. We reflect and quickly learn from mistakes, and we celebrate achievements. We cultivate creativity and agility. We work hard, but we also like to have fun."
Explore: What career opportunities are you looking for?
The Aarhus tech scene is full of creative ideas and entrepreneurial spirit
"The tech scene here feels like it is driven by a desire for innovation and a need to push things forward. It's probably a lot down to the Danish working style of flat hierarchies and project-based learning. I have no doubt that the ecosystem will continue to flourish in the years to come. "
"The respect for a work-life balance is probably the first thing I noticed when I moved to Denmark. There is a real focus on producing a high standard of work which is not at the detriment to those doing the heavy lifting. Responsibility for tasks and projects is often shared among team members, which also means that your work matters and is valued. Individual needs and preferences are also respected amongst colleagues as long as communication is open and what needs to be done is done."