Tech Talent
Luke Walker, UK
Even though Luke Walker left the UK for Denmark to follow his partner's career opportunity, he quickly found a new engineering position at the Danish robotics company, Flow Robotics. Luke did not only quickly felt like being part of the Flow Robotics-family, but he also found a job where he contributes to saving scientists valuable time thanks to a quickly programmable lab robot.
Country of Origin
United Kingdom
Updated 26.04.2021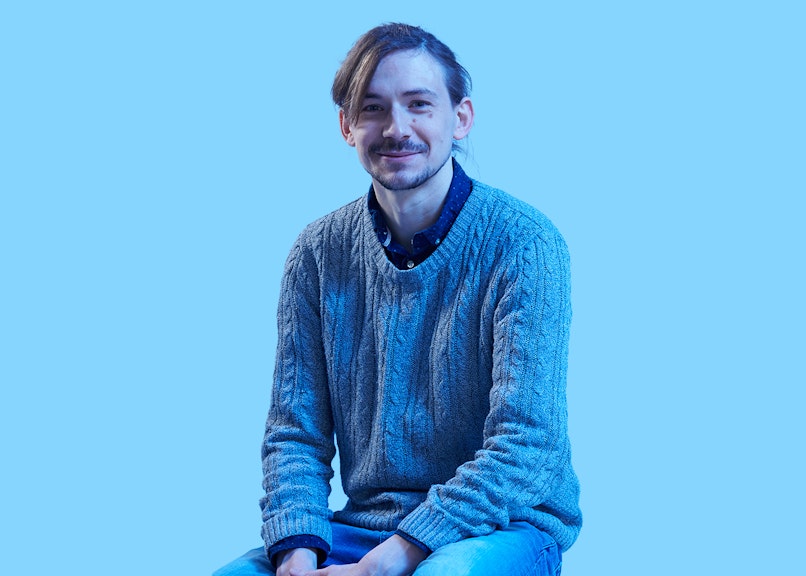 "When my wife obtained a postdoctoral position at the IT University in Denmark, I started to look at jobs in the Danish robotics industry. I ended up quitting my job in the UK before I found anything concrete in Denmark, so upon our arrival, I was searching for flats in Copenhagen while attending job interviews. Luckily, we managed to find a great place and moved in within a week. Even though it was a stressful week, it certainly helped that the Danes seemed so happy and friendly from the start, and very tolerant of foreigners who didn't speak Danish."
"Today, my wife and I are settled and we are looking forward to warmer days. We will hopefully take on paddleboarding as our apartment in Copenhagen is situated so close to the water."
A lab robot designed to be fast and easy to program
"Flow Robotics is a robotics company that builds a liquid handling robot for scientific and research laboratories. As Electronics Teams Lead in Flow Robotics, I'm involved in ever-improving reliability and ensuring that whenever we make a change, it will only positively affect our customer's experience."
"We are very serious about end-user satisfaction, which means that we want the robot to be set up and programmed for a new task in under five minutes in order to save time for the users In just a few months, I've already visited several customers to make sure that they are satisfied and get the best service. Besides that, I'm also working on future products."
"I'm really happy that I was able to find a position like this at Flow Robotics. I strongly encourage people who are job hunting in Denmark to network even though I was uncomfortable with it at first. However, the job-finding statistics show that it really helps to grow your network, getting your name out there and adding people you meet on LinkedIn. In Denmark, it is also a very common thing to join a union as the unions hold lots of power over workplace legislation. I've personally joined The Danish Society of Engineers, IDA, which has more than 130,000 members."
Explore: What career opportunities are you looking for?
Communal lunches and casual drinks on Fridays help drive innovation and a family atmosphere
"Even though I had worked in the same team for four years in the UK, it only took a few months to feel like family at Flow Robotics. The biggest difference seems to be the emphasis on eating together - not for formal meetings but we tend to talk about work and to brainstorm ideas. For instance, we have weekly breakfasts, and we eat lunch together as a team or bring pastries. On Friday afternoons we sit down and have a beer in the office and just chat. There's no pressure but new ideas do come out of it. Hopefully, we will be able to resume all this after COVID."
Explore: Robotics in Denmark.