Tech Talent
Lucas Zocco, Argentina
Lucas Zocco moved to Denmark after 6 years of living and working in Mexico as a Software Engineer for Intel Corporation. He was motivated to see how good life really could be in one of the happiest countries in the world. Today Lucas works as Backend Developer for Moneyflow, a new Danish fintech company adding flexibility to payments between businesses.
Country of Origin
Argentina
Updated 25.04.2021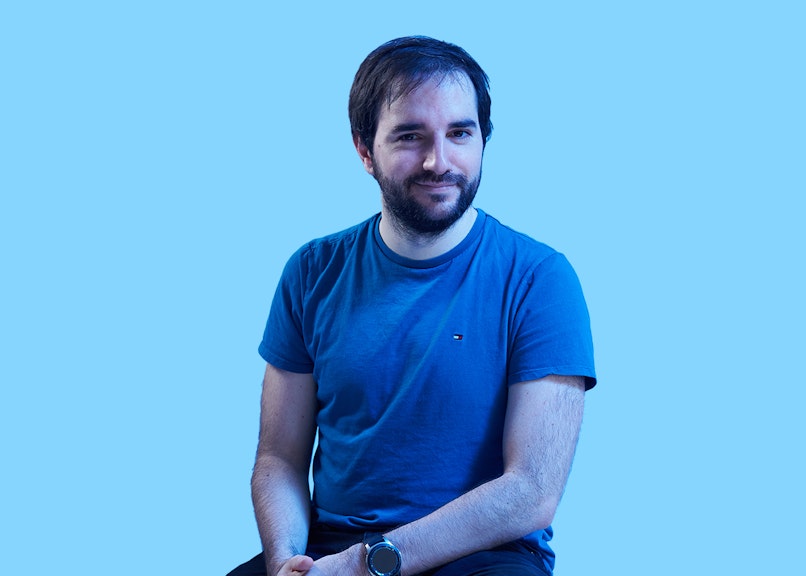 "After completing a Masters in Electronic and Computer Engineering in the UK, I moved back to Mexico – where I spent most of my childhood – to work as a Software Developer for Intel. In 2020, I decided that it was time to move again and I ended up settling in Copenhagen after landing a position at Moneyflow. At this stage in my life, I'm looking to lay down foundations for the long term which I believe Denmark can definitely offer."
I chose Copenhagen because of the high standard of living
"Throughout my life, I've lived in many places – 12 years in Mexico, 3 years in England, 1 year in South Korea, and a few months in Spain. I moved for many different reasons – the first time being my parents deciding to relocate to Mexico after the 2001 economic crisis in Argentina."
"Moving to Denmark was driven by a desire to settle down for the long term and create a new life. Internationally you hear lots about the standard of living in Scandinavia, and I really wanted to see for myself what the hype was all about."
Explore: What career opportunities are you looking for?
My love for programming and finance led me to Moneyflow
"Since I was a child, I've always been really into video games. This passion in time turned into a love for programming which of course has been the career journey I followed. Learning is a never-ending journey for me, which makes me well-suited to being a developer. On a daily basis, I fix bugs, run experiments for new or existing features, and keep our testing infrastructure code up to date. I also refactor code in order to streamline our backend. Basically, I sort out whatever our backend system needs to succeed! Right now, I'm working on creating an emulator to enable us to QA our products even better and reduce issues with deployment."
"My interest in finance probably comes from my mother who worked as an accountant for many years. Combining this with my technical background, it's not hard to see how I ended up at Moneyflow. After spotting the job opening on The Hub I decided to apply. A couple of interviews and coding challenges later, I was offered the job. There were no hesitations in accepting the role."
Working for a Danish company is very open and collaborative
"The Danish work environment feels quite fun and relaxed. There's very little micromanagement, lots of flat hierarchies, and a general openness to questions. Every day, my team and I collaborate on many tasks and help one another to remove the individual and collective roadblocks. My Danish colleagues are super approachable which makes work easy."
"I find there is little to worry about when living and working in Denmark. The salaries are high and there aren't many overheads beyond food, transport, and rent. You can bike everywhere which means you don't even have to pay for transport if you don't want to. Outside of work, I cook lots, play football, read and play video games. On the whole, I feel I live a very balanced life here. My advice for anyone new to Denmark is to make sure your English is good, and not to lose faith in the job hunt. Get a good pair of gloves for the winter."