Article
Liifeline: A mental health community built at record speed to support Ukrainians
Following the events in Ukraine, two founders of a mental health startup pivoted and developed a new platform for Ukrainians in need of emotional support in just 24 hours.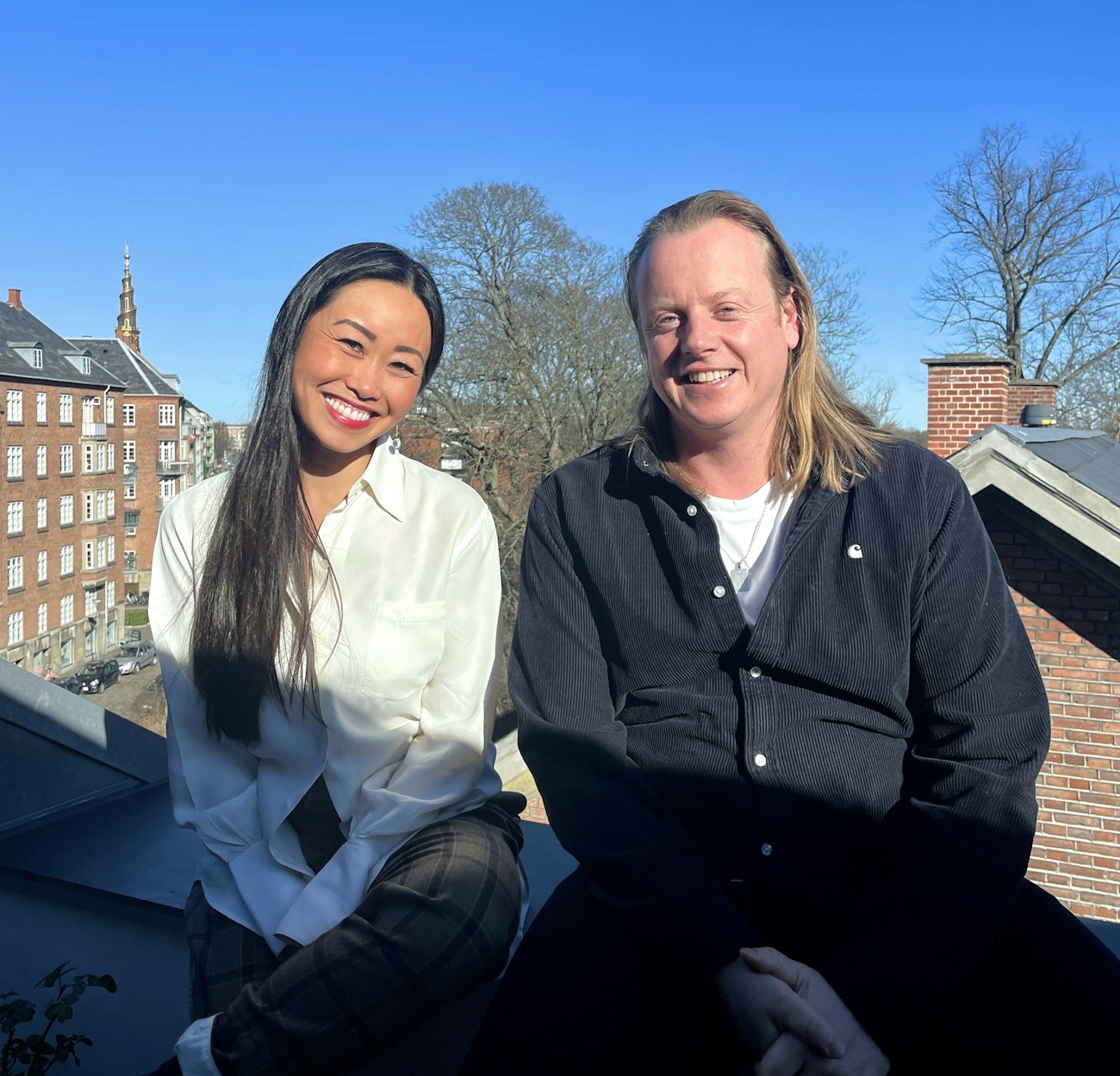 Since last week, large parts of the world has turned towards Ukraine with nothing but support. Frederik Lysgaard Vind and Yuan Nielsen are no exception. These two entrepreneurs have gathered all their resources to support those in need – specifically through an online community developed in record time, called Liifeline.
The two founders already had an initial idea in mind, and they were working on developing a concept to improve mental health, enabled by tech. But the idea took an unexpected turn Wednesday last week, when Frederik Lysgaard Vind received a call from his co-founder.
A three-day sprint to build a new concept
The very next morning, the two founders knew that they had to direct their efforts to support the people in Ukraine and started brainstorming on how to pivot their existing concept to creating value, where it was needed the most. From being in the midst of a sprint to finalize their initial concept about improving mental health through a coaching platform, they decided to create a safe way to connect people, providing emotional support to those who really need it.
"The why remained the same, our purpose was to improve mental health, but the how was completely different. We are now trying to find a way to support those in Ukraine, who suddenly found themselves in a war," says Lysgaard Vind.
On Friday, they began to conceptualize their new cause – a platform that can match Ukrainians fleeing from the devastating horrors with those who can help them emotionally. In a matter of days, Liifeline had not only taken on a whole new meaning, but the progress made was astonishing. They have had the help of amazing developers, who have worked tirelessly since Friday to bring this idea to life.
In parallel, they have received just as many replies from volunteers wanting to provide emotional support through audio, video or even text. They currently have 50 volunteers and counting.
The beauty about emotional support is that we can all do it
The founders welcome any volunteers who feel they can help by providing emotional support, building the community, or referring a Ukrainian citizen or their relatives, who could benefit from this. If you would like to support Liifeline, you can sign up here.
"The beauty about emotional support is that we can all do it. While we will of course provide professional therapists and highly-skilled coaches, we are also looking for people like you and me, who can support by lending an ear and taking part in a conversation," says Lysgaard Vind.
The matchmaking process has already begun, with the first matches between helpers and helpees made overnight – a huge milestone for the community. The organization will start to facilitate conversations as soon as possible, even if this means finding an alternative means to the platform to avoid any delays.
Social channels are currently flowing with updates from companies and scale-ups, with employees in Ukraine and are trying to navigate the logistical hurdles to help them out. Liifeline welcomes any cooperation ideas for those interested in setting up emotional support and counselling after those affected have settled into their new reality.