Company Case
Lifeline Robotics automates and deploys COVID-19 human test capacity using state of the art robotics
In response to the COVID-19 pandemic, a team of the best robotics researchers from the University of Southern Denmark and experienced entrepreneurs developed the world's first fully automatic throat swab robot.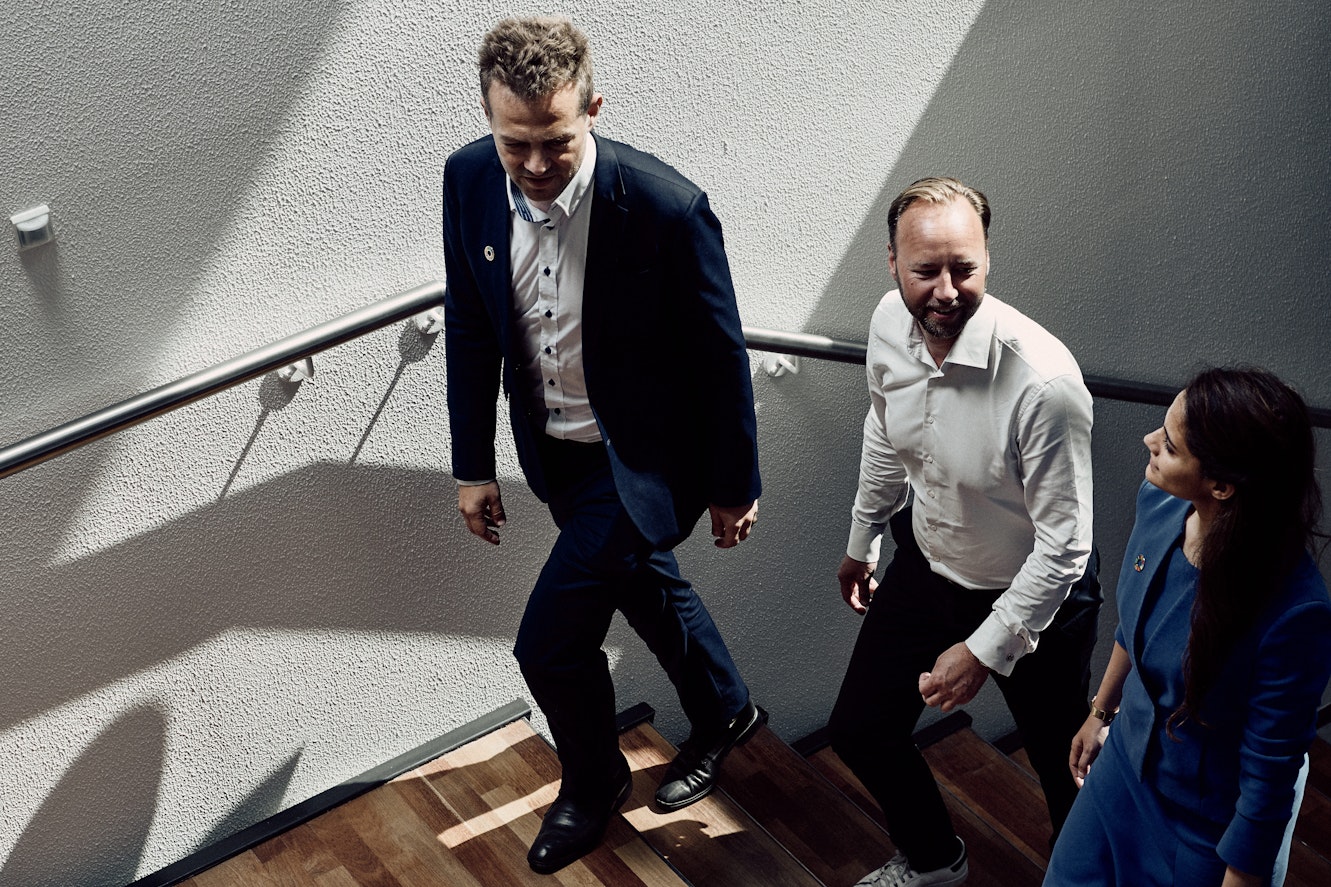 "Despite the fact that Lifeline Robotics is an early-stage start-up, we managed to create the world's first automatic COVID-19 throat swab tester that is suitable for enabling rapid testing at scale worldwide."
"Within 3 months, we transitioned from a mere concept to a product that is ready for pilot projects. In the context of healthcare, this is particularly fast and underlines why our team came together: To combine human creativity with technology to solve problems. Although the COVID-19 pandemic inspired us to launch Lifeline Robotics, we are now working to expand our scope to help automate testing in healthcare systems worldwide."
"For this product, our challenge was to automate a manual process for testing using readily available tech. Since manual swab testing is labour intensive and requires close proximity between the clinician and patient, the automation helps to lower the risk of infection for both parties. Automation has the further advantage of reducing human error and increasing consistency and data quality, which is of tremendous value in a pandemic setting."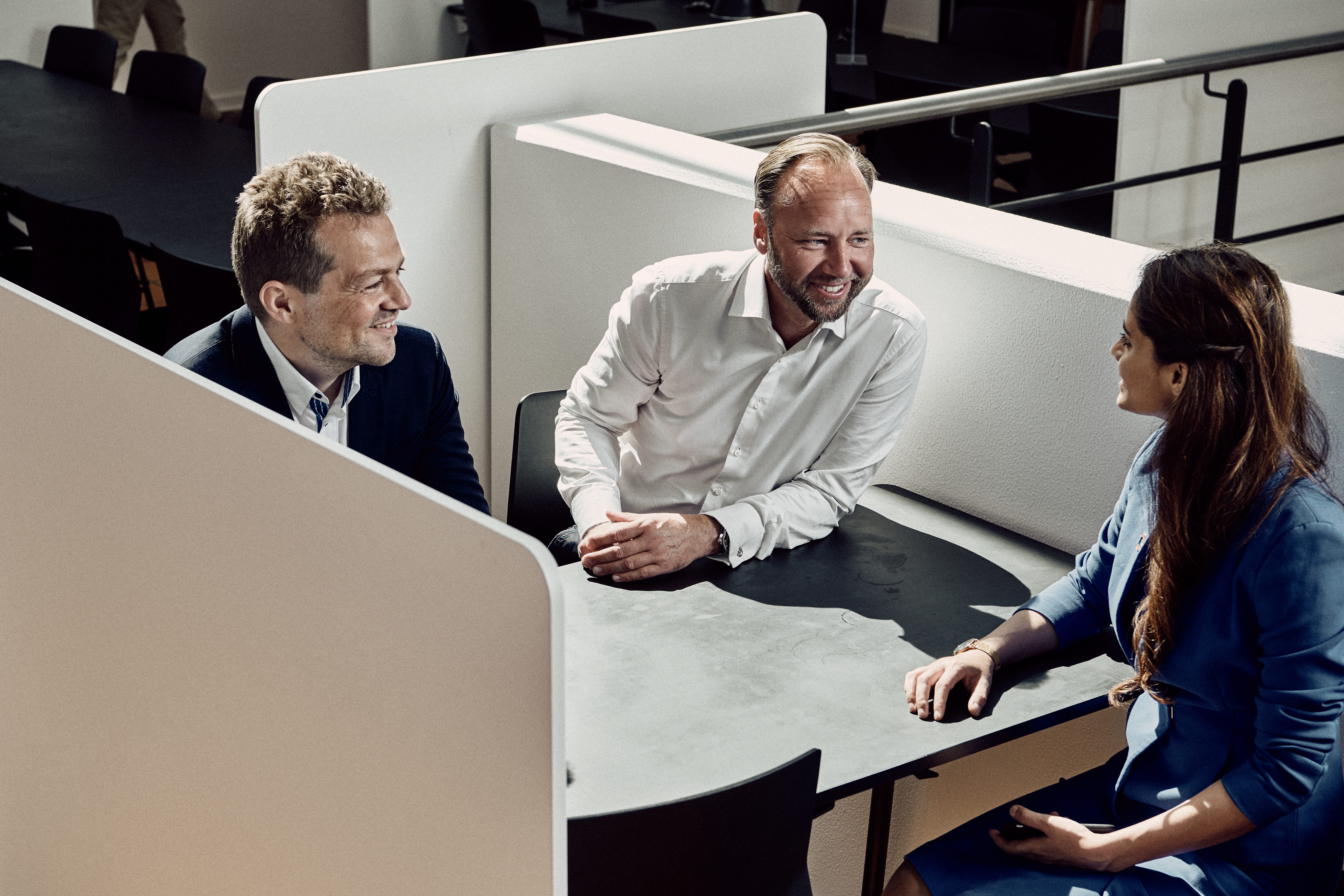 Building a company that creates solutions to global problems pushed us to foster cultural diversity from day one
"On the technical side, to identify the back of the throat we use a vision system assisted by a neural network. This enables a force control robot, with an advanced safety system, to collect samples with a swab. The system is packaged in a mobile unit that can be deployed anywhere as a first line of defence against an epidemic – from a mobile hospital to a refugee camp."
"In short, we are strategically combining readily available technologies and deploying them where they can have the greatest impact. Given our global mandate, we remain focused on creating an organisation that is diverse and representative of different nationalities, cultures, and backgrounds, so that our products are a fit in markets that are quite different from Denmark."
Denmark and Odense have a strong robotics ecosystem
"We are proud to be the first in the world to develop this product. That's a huge win in itself, but the speed at which it was accomplished is a testament to those involved in Odense's university and robotics ecosystem. It is mind-blowing to see how much is already going on here in robotics. For our part, Lifeline Robotics is combining our knowledge of robotics with medical technology, which is also strong here."
"Uniquely, Denmark's culture places a great deal of trust in technology and professionalism, which makes it a fertile environment to start a company like ours. It is no coincidence that Denmark is the largest exporter of collaborative robot technologies. That same mind-set for establishing a collaborative ecosystem and relying on each other extends to building robot technologies, just as it defines our work culture. At Lifeline Robotics we thrive on collaboration. In fact, quite early in our development process, we initiated discussions with a diverse group of stakeholders, including hospital administrators and large corporate organisations."
"We succeeded in building a business and raising money during a time when physical meetings were impossible, precisely because our team is strongly aligned with our mission. What's more, we don't use physical spaces. We use GitHub for our code and we combine our skills in a digital and distributed way. Emerging from lockdown, we're focused on getting to know each other better. All the raw ingredients are there to build a great company with a great culture."
"Since we already have market validation, our next phase is to scale up and build the commercial side of our business. Even though we're still small, the Danish ecosystem allows us to go to market at a global scale, punching above our weight."