Tech Talent
Leonardo Miodrag, Croatia
Don't let the weather discourage you from getting access to the many opportunities Denmark holds for young entrepreneurs, says Leonardo Miodrag, an ambitious 23-year-old founder and Marketing Manager.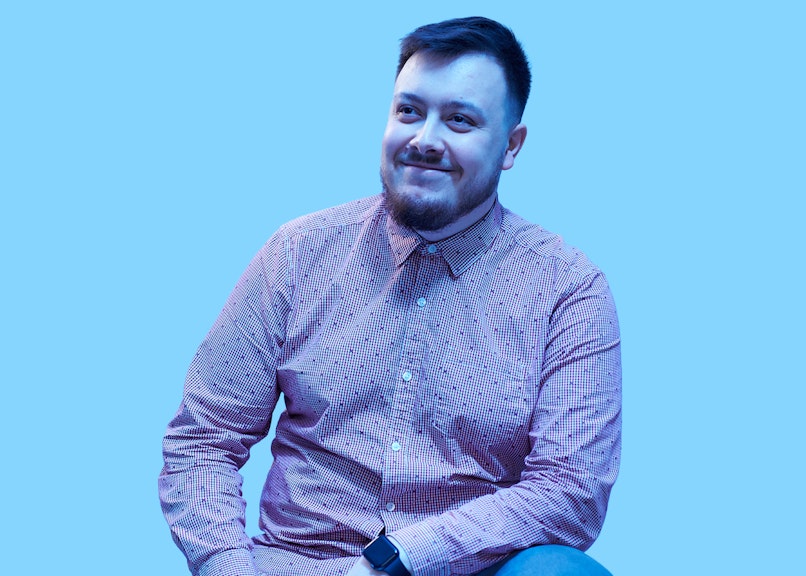 "It all started with a message in my digital post. I was an intern at the time, but the International House of Northern Denmark sent out messages to relevant internationals that Digura was looking for a new addition to their marketing team. The application process was through an online digital sprint where I anonymously worked with other participants. In the end, I joined Digura as a student worker. After finishing my Bachelor's degree in Digital Concept Development at UCN Aalborg, I joined the team as a full-time Marketing Manager."
Explore: What career opportunities are you looking for?
"Every day brings new and exciting challenges we need to solve. The environment has pushed me to never stop learning and adapting. Something that has become a habit of mine is to analyse website analytics from the past days. Our customers are our greatest inspiration. We constantly adapt, brainstorm, and innovate to deliver an outstanding service grounded in science but sprinkled with a little bit of magic."
The opportunities for young entrepreneurs sealed the deal
"I moved here four years ago. The quality of teaching and innovative approaches Denmark offered were compelling reasons for me to apply to study in Denmark. The strong focus on innovation, growth, and the support of young entrepreneurs sealed the deal. My passion for digital marketing and communication grew during my studies in Denmark. First, I wanted to focus on programming, but quickly I figure I didn't have the same passion for front end coding that I had for communication, branding and marketing. Nowadays, I am passionately ploughing through valuable data to understand our customers and create meaningful products and services."
"I am currently working on an exciting new project that is launching by the beginning of summer. I am beyond excited to share it with our customers and the general public. It's going to be a child of fruitful collaboration between our legal, communication, marketing and commercial department. A fun project of mine I recently finished was launching Digura's own Spotify playlists. My favourite is "I got my deposit back".
"When I am not working at Digura, I am working on Nordic Education, a consultancy based in Denmark that helps candidates apply for studying in Denmark and help them find jobs, accommodation and assimilate into Danish culture. It has become an obsession of mine, constantly grinding and trying to improve our processes, automate repetitive tasks, improve the user experience of the website and make our customer experience even better."
Collaboration makes the difference
"When I moved to Denmark, I was amazed by the number of grants, workshops, accelerator programs and coaching a young entrepreneur can participate in. From university incubators to nationwide programs, there is a strong feeling that there is a "safety net" that encourages young people to innovate without the fear of failure and huge debt. The tech scene is very diverse. There is a lot of opportunities to learn from each other and collaborate. I love the mentality that Danish companies tend to use services from other Danish companies. Working together does make a difference!"
"If you would like to grow as a person and as a professional in an environment that supports innovation and creativity, Denmark is a place you should consider! Don't let the gloomy weather discourage you from the wide range of possibilities the country has to offer."
"I plan on staying in Denmark. I would love to buy a house or an apartment in the next few years and possibly settle down. I will give it a little bit more time, but I would like to stay in Denmark and continue my career in marketing and communications as well as entrepreneurship."
Explore: PropTech in Denmark.