Tech Talent
Laimis Petravicius, Lithuania
Denmark wasn't too foreign for 24-year old Laimis since many Lithuanian youths go there to study. So he too took the plunge. What he found was a country with lots of possibilities for people hungry to take on the tech scene. After Laimis graduated, he landed a job with the Danish influencer platform Woomio and he plans to stay the next couple of years at least.
Country of Origin
Lithuania
Updated 22.04.2021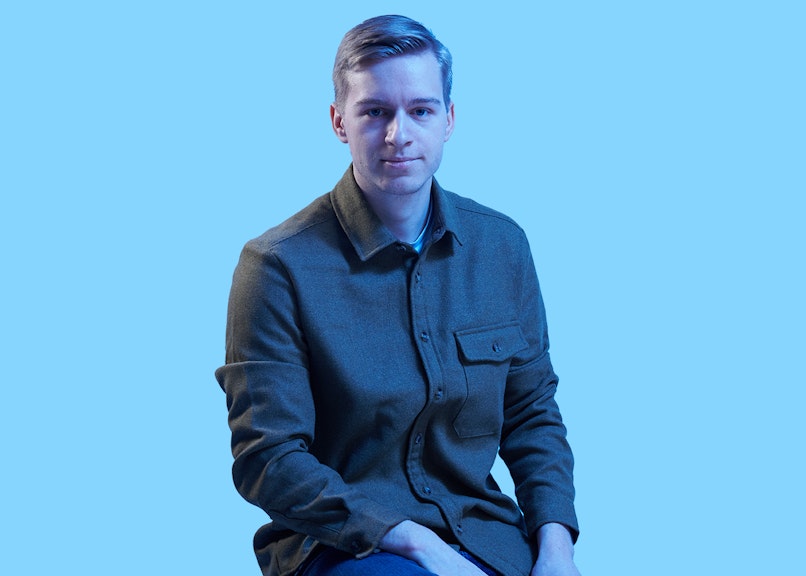 "I come from a working-class family, so I was always looking for ways to make extra money online. That's how I got into graphic design. At age 17, I was doing freelance work as a logo designer. I enjoyed it a lot and applied for Multimedia Design and Communication studies in Denmark. It stood out to me that the education was completely free, in English, and there was a possibility to work and support yourself by receiving government support, SU. The study program covered both Web Development and UI design which allowed me to explore these domains more in-depth and help me find my path."
From hardware to software
"My interest in technologies began in elementary school. I got my first computer, just a regular desktop computer, but I was fascinated by it. I was reading computer magazines and reading online forums and trying to understand how all the components inside functions and operates. I would always peek inside, but I was too terrified to take it apart."
Explore: What career opportunities are you looking for?
"Later I got more interested in the software side of computers. I started familiarizing myself with programming concepts and operating systems. I was around 15 when I tried coding. In the beginning, I didn't commit to it. I dropped it many times. I was a teenager, and I was trying out different things. All I knew was that I enjoyed working with computers."
Woomio is a company I can learn and grow together with
"Today, I work as a Frontend Developer at Woomio, a fast-growing influencer marketing platform. I maintain and improve the software, particularly the customer-facing features of the platform. As a new team member, I try to get involved in different aspects and learn fast, and Woomio provides great opportunities and support to help you grow together with them."
"In Woomio, it feels like the employees are put first, and we share our knowledge and motivate each other. The culture is very international. People are open-minded, informal and friendly. And the work-life balance is great! It is totally possible to have a full-time job and find time to do any hobbies."
Danes focus more on cooperation than competition
"The most difficult part about moving to Denmark was taking the first step, building the courage and actually come here. It can be scary not knowing what is waiting for you. I think as a person I have changed a lot over the past four years living in Denmark. It was a big milestone to graduate and landing a full-time job in the tech field. Moving also helped me become independent and become an emotionally stronger person. There are some unique experiences that you can only learn by moving to another country."
"The Danish tech scene is always fresh and modern. It's constantly growing, and it follows the best practices of the industry. Denmark is a great place to work and grow as a professional in the tech field. And people working in the tech scene are more friendly and willing to help than they are competitive. Great talent is noticed and appreciated in Denmark. If you are patient and hard-working great opportunities will arise."