Tech Talent
Juliana Geller, Brazil
Juliana Geller is a person who often seeks new experiences and adventures – And starting a life in Denmark was definitely one of those. Other than being part of the innovative tech scene in Denmark, Juliana especially enjoys the open and flexible Danish work environment, which she has not really experienced anywhere else. Today, she works at the Danish tech company Onomondo and plans on settling down under the northern sun.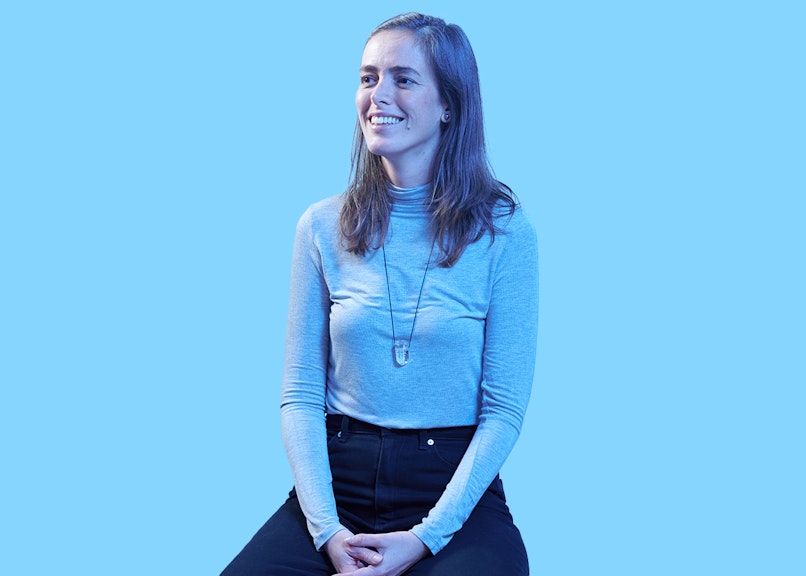 "What I like about digital marketing is definitely how it enables us to track everything, which was almost unimaginable when I first started in this field."
"As Digital Marketing Manager at Onomondo, I am responsible for the digital marketing strategy and execution of that. That means, that my daily tasks can vary between conceptualising campaigns, building the infrastructure to make campaigns happen and tracking the results through data. Today, I live for data driven strategies and the ability to adapt quickly."
Explore: What career opportunities are you looking for?
I fell in love with Copenhagen in just one week
"Before I came to Denmark, I had already moved from Brazil to the UK to do a master's degree, and stayed there for 7 years. When I decided to leave the UK, my plan was to spend a year travelling around and studying, with a couple of months planned in Germany and a couple of months planned in China. But in between Germany and China, a friend invited me to spend a week in Copenhagen during the summer. And Copenhagen immediately fooled me into falling in love with it."
"The benefits of living in Denmark are endless. Everything is really efficient, the health system works, people are honest, and you can trust the government. You feel safe. There is also a lot of space for international talent here, and my experience here has been that companies usually don't see a problem in hiring foreigners. Many see your cultural background as an advantage."
"The disadvantages are for one the weather. That, and I will never be able to pronounce Rødgrød med Fløde."
Everyone works and talks at the same level, and decisions are made jointly
"Danish work environment is much more open and flexible than I could have ever imagined. The team has more freedom to voice opinions, and also to own their opinions and make changes, which I think is great."
"The culture in Onomondo can best be described as friendly, ambitious and transparent. We are all stimulated to take responsibility and we are committed to playing our parts towards the company goals. The goals are clear for everyone at all times, in fact, we were all part of defining these goals. Everyone helps everyone and we have some fun along the way."
"One cool example is that our management team call themselves 'janitors'. According to them, their job is to enable us - the experts - to do what we do best. This would have sounded like a messy nightmare to me before I joined Onomondo, but now I get it. If there is a structure to it, this works amazingly well in getting the team to buy into the mission."