Tech Talent
João Carlos Espiúca Monteiro, Brazil
When it comes to digital frontrunners within robotics, Denmark is the place to be. These are the words from Brazilian robotics engineer João who made the move to Denmark to pursue his ambitions within robotics. He resides in the robotics capital of Denmark, Odense, and is appreciating the Danish high quality of living.
Name
João Carlos Espiúca Monteiro
Updated 04.08.2021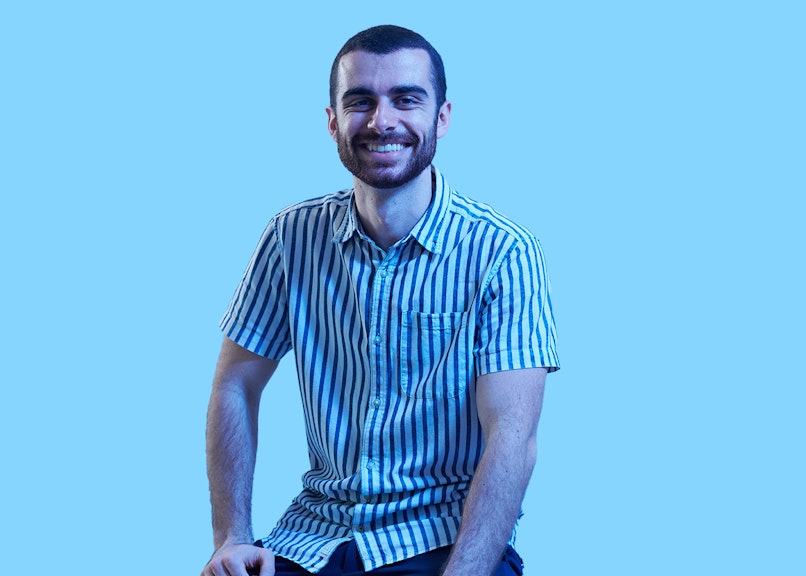 "The reason I moved to Denmark was in order to seek better opportunities in robotics. Denmark was one of the natural choices because there is a culture here that promotes technology development. The tech scene is relevant worldwide, it's extremely innovative, and a frontrunner when it comes to robotics. It was obvious why I needed to come here."
"On a personal level, I would say that I am aligned with the way of living in Denmark, which, in my understanding, is very focused on equality and respect. This is a big reason why I am so comfortable here, while these ideals suit who I am as a person. The values and culture are very different from the ones I am used to, but this difference, to me, is for the best most of the time."
Explore: What career opportunities are you looking for?
"I definitely miss my friends, family, and Brazilian food – it's hard living so far away from my home country, but the quality of life is so good here that it makes it worthwhile. In general, I also experience myself more in tune with the principles that guide society in Denmark - trust, democracy, and social security."
After a year I was promoted
"I have always been interested in engineering since I was a child, even though I cannot remember exactly what triggered this interest in the first place. Later on, when I joined the university, I was drawn naturally towards robotics because I see it as a natural balance between several engineering fields, with a heavy focus on software development and theoretical breakthroughs from ongoing academic research."
"I was first hired as a robotics software engineer in Blue Ocean Robotics due to my previous employment history in the robotics field. About a year later, I was promoted to tech lead because of my technical contributions to the company and also because my colleagues see me as a leader, which therefore made the transition natural".
A culture focusing on loyalty, hard work, and transparency
"My work environment is influenced by a culture focussing on loyalty, hard work, and transparency. As an employee, you get a lot of responsibility, but also a lot of freedom, which is a way of working that I truly appreciate."
"I was a bit surprised how straightforward Danes usually are, but this is something I really like. From my experience, Danes are in general transparent and honest, so they tend to appreciate being treated thereafter. It makes the work-life, in my opinion, easy and efficient and it provides a certain flow that is great to be a part of."
Explore: Robotics in Denmark.