Tech Talent
Jarek Owczarek, Poland
When Jarek first came to Denmark, he had the perception that Scandinavians are a bit closed but along the way, he found out that they are extremely warm people. Today, Denmark is not only the country that allows him to be a better version of himself, he also works as the Chief Product Officer at Contractbook, a digital contract management startup that he co-founded in Denmark.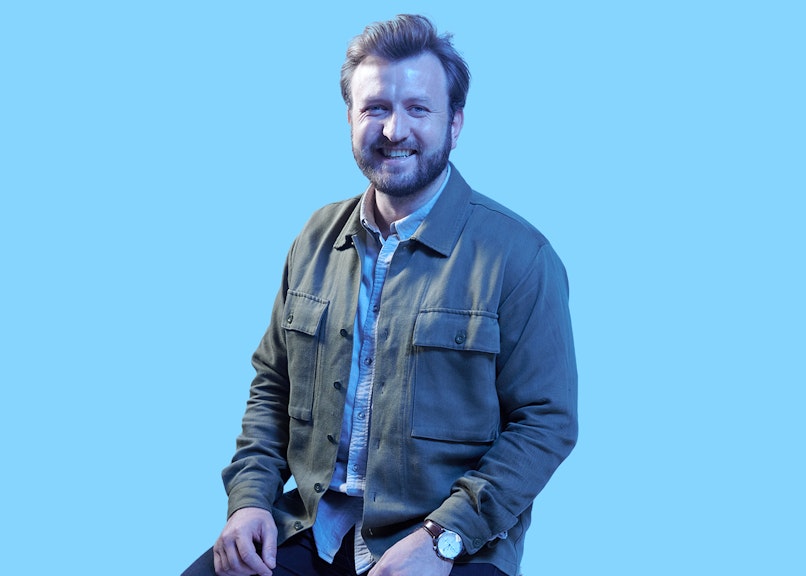 Copenhagen offered opportunities to grow professionally and personally after my studies
"I spent the first 20 years of my life in Poland and I first came to Copenhagen to visit friends studying there, which pushed me to do the same. I was looking forward to being autonomous and I was struck by the possibility of studying and working part-time, and it was without a doubt the biggest driver for me when I decided to come and study here."
Explore: What career opportunities are you looking for?
"In my last year of my studies, I did an internship in a UX studio in Poland and they offered me a job. Even though it was a very good opportunity, I felt that I had some unfinished business in Copenhagen, so I decided to come back and get fully involved with building my first company. Together with my co-founder, we raised a bit of money but failed to create a business out of it and ended up closing the company. We had still learned a lot through this failure, and people around us started to ask who had done our coding and how we had built our features. So, we opened a digital service company in order to bounce back financially, and I think mentally as well. We then started helping other people execute their ideas or solve their problems, working with Danske Bank, Maersk, Telenor and so on. We quickly became quite successful but we were still craving to go back to the startup scene, so we decided to invest a bit of money to actually acquire equity in companies on top of building their products."
"Contractbook is one of those projects that fell in between an equity investment and a need as business owners ourselves. We realised that digital contract management tools were not that existent in the majority of small and medium businesses. Existing tools like digital signatures were only scratching the surface of contract automation tools for all organisations' needs. The company grew out of this ambition."
The Scandinavian mindset nurtures entrepreneurship
"Denmark has been a catalyst for me. Perhaps my stubbornness to make my first startup work was a bit naive. It might be a good idea to learn from somebody else's mistakes for as long as you can before you start making your own as these mistakes can be quite expensive, not only financially but also mentally. If I were to recommend something to a young professional, it would be to work at a scale-up - like Contractbook- in their twenties and learn for a few years. If they'd rather start their career by launching their own company, better get ready for a rough ride."
"Nowadays, I can feel that I'm maturing the right way, like a good wine in the making. That is nurtured by a certain Scandinavian individualist approach, making me realise that I can do anything if I set my mind into something. I can think independently and I can choose what my work-life balance is. It doesn't automatically mean 50-50. You can do whatever suits you best."
Growing an international business out of Denmark
"Today Contractbook is more than a Danish company. We're a global company with more than a dozen different nationalities working from Copenhagen and remotely, and with foreign investors. Sometimes, I'm thinking about what will happen when I have kids. I want to raise them in Denmark, but I want to be able to travel and to be a citizen of the world. It might be a cliche but I want to be able to live in Lisbon, or in Barcelona, or in Warsaw. I have so many personal relationships here that are so dear to me now, and it's the country that let me become the person I wanted to be. I am certain that I will keep strong ties to Copenhagen and to Denmark for the rest of my life."