Tech Talent
Jacobo Domingo Gil, Spain
In 2018 Jacobo Domingo Gil from Spain was studying robotics at Aalborg University in North Jutland. As he and his study group were writing their year-long undergraduate thesis, they realised that they wanted to dedicate their efforts to solving a complex yet important problem. What Jacob didn't know at the time was that it was the foundation of a new robotics startup.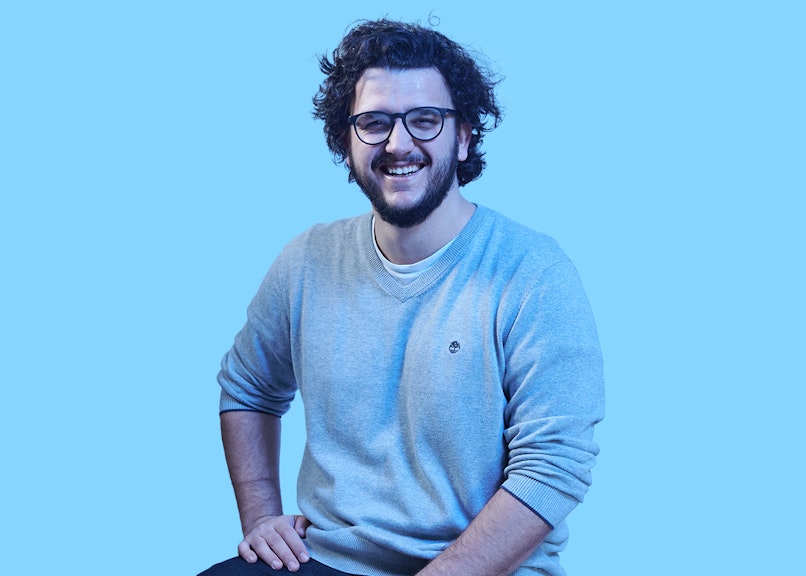 "I'm the co-founder of Robotto, where we've created an autonomous drone system that gathers and visualises wildfire data giving firefighters situational awareness and saving lives. When fighting wildfires, getting the right information at the right time can be the difference between life and death. Our goal is to put firefighters in the best position with critical information in real-time."
"When the founders of Robotto, including myself, were writing our thesis, we developed software that has now evolved and currently equips firefighters with the option of surveying a fire autonomously by selecting areas of interest on a tablet, initiating an autonomous drone flight. Our system gathers information on the wildfire's size, location, direction, and other possible hotspots by running images captured by drone sensors through processing algorithms. Consolidating this information into actionable data, the firefighter then receives a topical map, giving them a clear overview of the situation at hand. In other words, they get answers to the questions: How is the crisis unfolding? How can we help save lives? How can we react to and attack the fire more efficiently, optimising and allocating resources such as time, water, and energy?"
"As our research into the topic progressed, it began to capture several Danish investors' attention, pushing us to establish ourselves as a company with Aalborg University's incubator's help. Now, a little more than a year since we established Robotto, we've secured over 3 million kr in investment. Our investment timing couldn't have been better, with meetings happening just before the beginning of this current pandemic. This investment meant we were able to acquire the hardware needed to bring our software to market."
Explore: What career opportunities are you looking for?
We want to shape the autonomous future and prove its positive social impact
"Our drive to bring about positive change has been at the core of who we are at Robotto since our inception. More broadly, we want to change the view of autonomous technologies, artificial intelligence, and robots – showing how these technologies can be used for good and aren't the scary "taking over the world" robots of Hollywood."
"Using these technologies to help combat wildfires is a clear example of our passion, as wildfires are a symptom and driver of climate change. Many in Denmark use the United Nation's Sustainable Development Goals to target their sustainable efforts, and Robotto is no exception. We're currently targeting three of these goals, but our long-term goal is to tackle them all effectively. Our vision for this software goes well beyond the current wildfire application, as our AI models can be retrained to other cases, such as search and rescue, inspecting power lines, traffic control, and assisting first responders units. All of this is about discovering how we can help create a positive impact through technology."
Here in Denmark, people are building each other up rather than competing
"Denmark is an excellent country in general. For startups, it's a welcoming atmosphere where there are funds, investors, an ecosystem, and collaboration is happening everywhere. Above all, I appreciate the sense of cooperation. We build each other up, rather than compete. A community that supports one another pays off tremendously in the long run because it creates a more welcoming environment with a low hierarchy." "We want to make sure that we uphold those values from the beginning for the company so that no matter how much we grow, anyone can approach us (the founders), talk to us, and tell us what's on their mind."
"Robotto is already international: There's five different nationalities among the five first employees, and we see this as a strength. A diverse team with different players, each with their individual skills and background giving us the ability to ensure our solutions are the best in their field. This is why we've decided that our company and office language is English, making it a welcoming atmosphere where everyone feels welcome and included."