Article
Investor point of view: Barbara Taudorf Andersen
With superb knowledge of the Danish startup and impact tech scene, board member and investor, Barbara Taudorf Andersen, can see both great potential and barriers in the mission to accelerate green impact technologies in the coming years.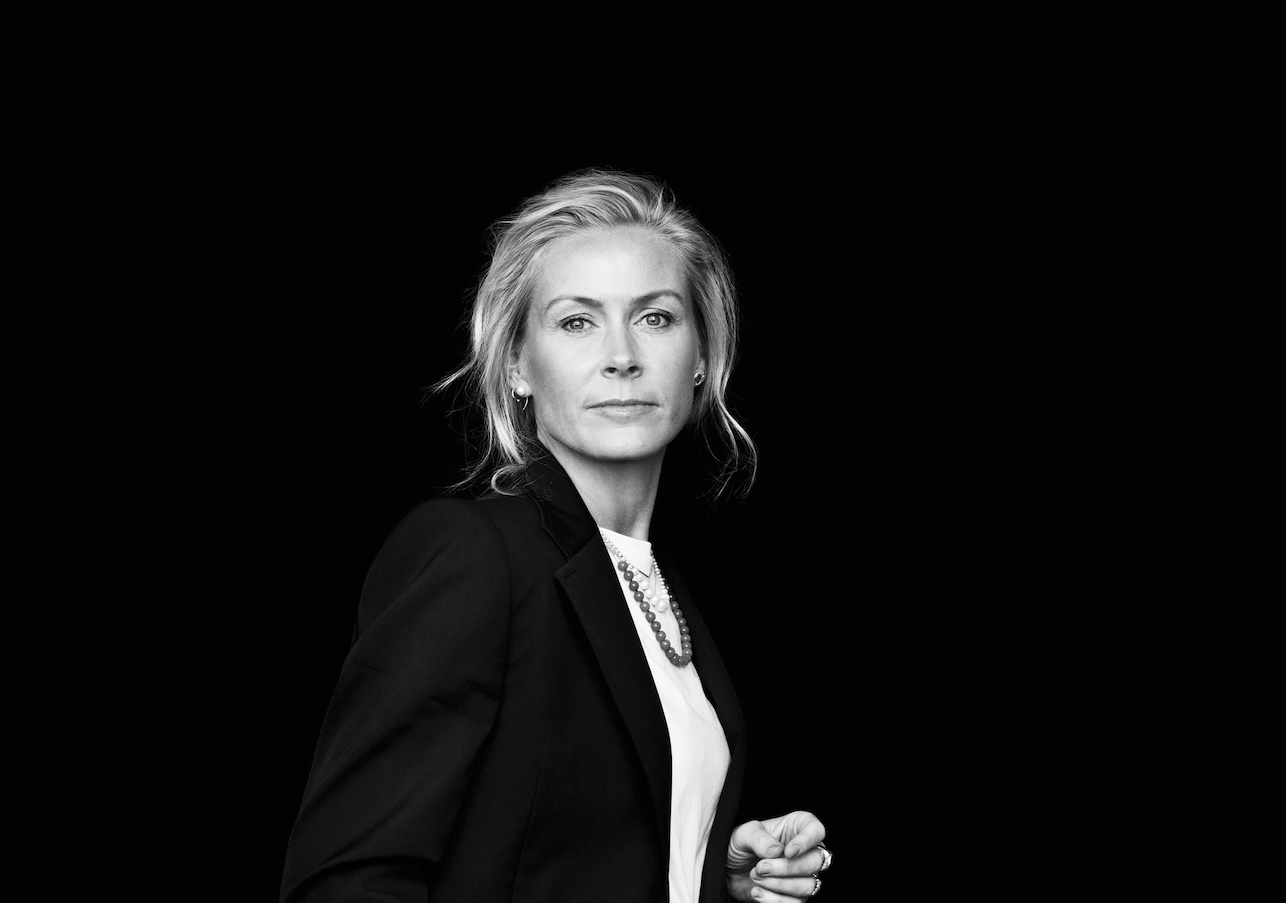 COMING UP: DENMARK'S NEXT SUSTAINABLE ENERGY ADVENTURE
There is huge momentum in the move towards green impact technologies globally at the moment, Barbara Taudorf Andersen says, suggesting that "we need to build our next wind-energy adventure in Denmark". The problem is that when you look closer you notice that all the large investments are directed towards already existing technologies and solutions and the development of their distribution. In this area we are doing well, and the roll out of traditional wind-energy solutions has indeed been a success. But where should the next-stage technologies and solutions, come from when most of the capital is currently invested in tested and tried solutions?
It is just as important, Taudorf Andersen explains, that we attract risk-prone capital and investors who are willing to develop the technologies of tomorrow for sustainable energy. This of course is a different kind of commitment, but it is crucial that "we are constantly thinking about developing the next level of impact ecosystems". For investors seeking that kind of engagement, interesting things are taking place in Denmark, particularly initiatives concerned with innovations around energy storage and for example power-to-X solutions, which are currently attracting a lot of attention.
LOOKING TO BE A PART OF POSITIVE IMPACT SOLUTIONS
Barbara Taudorf Andersen has a background in government, has worked with the Ministry of Finance and the Prime Minister's Office, and has held key positions in large Nordic banks. She was responsible for the national digital ID and payment schemes in Denmark and Norway. In recent years she has moved beyond the scope of the national financial infrastructure and fintech sector, and into the investor and startup realm of green technology.
"Basically, I'm interested in how we create an optimal and efficient society built on strong values like democracy, freedom and responsibility," she explains. "My personal quest is to bring all the experiences I have from working with the fintech sector and apply this to push greentech forward." On a broader societal level, Taudorf comments, "we are currently experiencing a series of urgent and necessary transformations in our societies, and of these the green transition needs to take precedence.
"This will obviously demand political action, but in the view of Taudorf Andersen, that will not suffice and "the majority of action needs to be done from the marketplace". To accelerate this process, we will need a two-sided engine, one side powering a green transition of the major established businesses, while the other drives growth in the impact startup ecosystem, providing the former with new technology, and also developing the business models of tomorrow. This two-pronged development is about creating the right conditions for a large-scale transition, and for Taudorf Andersen personally, it's about contributing to building the climate technologies that can lead to this kind of impact.
One area she is particularly preoccupied with is sustainable farming, more specifically vertical farming, where she contributes as an advisor to and investor in startups, and also holds the position of chair of the board at Seasony, a Danish company specialising in robotics for vertical farming.
CONSIDERING DANISH POSITIONS OF STRENGTH
Historically, the Nordic welfare states have invested heavily towards building a strong and convenient public digital infrastructure and developing digital skills in the population. In addition, in Denmark we come from a tradition of focusing on environmental and social sustainability, which means there are advanced competences in these fields to add to the overall credibility we have in this area. These kinds of foundational initiatives and histories combine to create a much broader foundation from which we are currently seeing new innovations and business ventures.
According to Taudorf Andersen, when considering specific Danish positions of strength for green impact technologies, it makes sense to distinguish between sectors and capabilities.
Our sector-related strongholds are reflected in the startups, innovations and investments being made in the food, agriculture and energy sector. So many interesting things are taking place, whether it is about alternative protein production, low impact or vertical farming, energy storage or even next generation nuclear reactors, all these areas put Denmark on the map amongst the frontrunners. But there is more.
In the view of Taudorf, we must also recognise the key capabilities, that contribute to Denmark's potential. In addition to an advanced digital government comes a superior and world-class field of robotics, for example those nurtured through regional clusters, like Odense Robotics. We have the ability to integrate these technologies into a wide range of fields, thereby becoming a cross-sectoral value creator.
For example, in sustainable and vertical farming, companies like Seasony enable automation, data gathering and surveillance with an intelligent mobile robot. So, we have this ability to take these advanced solutions, like robotic solutions, and apply them to other fields, and towards many different challenges, and this is a clear strength.
We often tend to overlook the positive role of partnerships and alternative business models, as it's the tech that gets most of the attention. But in the eyes of Taudorf Andersen, this is unfounded, and we should expect that in the coming years innovation will not necessarily be driven only by new technologies. It will come from creating partnerships and building businesses in new ways. We will see this where the disruption of sectors takes place, because the entire value-chain is being disrupted, where distribution nodes are removed, leading to less transport, fewer cost links, and potentially reduced waste.
In energy and food, the climate challenge that we are all facing is the main driver for disruption. However, according to Taudorf Andersen, we will succeed only where we can produce and distribute efficiently at a strong price point - and deliver products and services that are just as good or superior to conventional foods.
NO COUNTRY IS AN ISLAND: WE NEED INTERNATIONAL COLLABORATIONS
One area where Denmark can definitely improve lies in our ability to commercialise science and research in a large and rapidly scalable format. This is something, that, according to Andersen, we can learn from international collaborators, because until now we have not seen many investment funds dedicated to specific areas and societal challenges.
In this sense looking towards international collaborators means engaging with specialised investment funds that can provide a combination of capital and competences within a specific area, and in this context, of course, relating to the field of green solutions and impact tech. "If we begin to do this, we can begin to scale Danish companies much faster," says Taudorf Andersen.