Tech Talent
Inès Moutinho, France
Inès Moutinho moved to Copenhagen from Paris just a couple of months ago. Despite relocating during a global pandemic, she can only see advantages to staying in Denmark and exploring future opportunities. Day-to day-you can find Inès working within product development at MakeImpact, a startup focused on making impact investing accessible to the mainstream.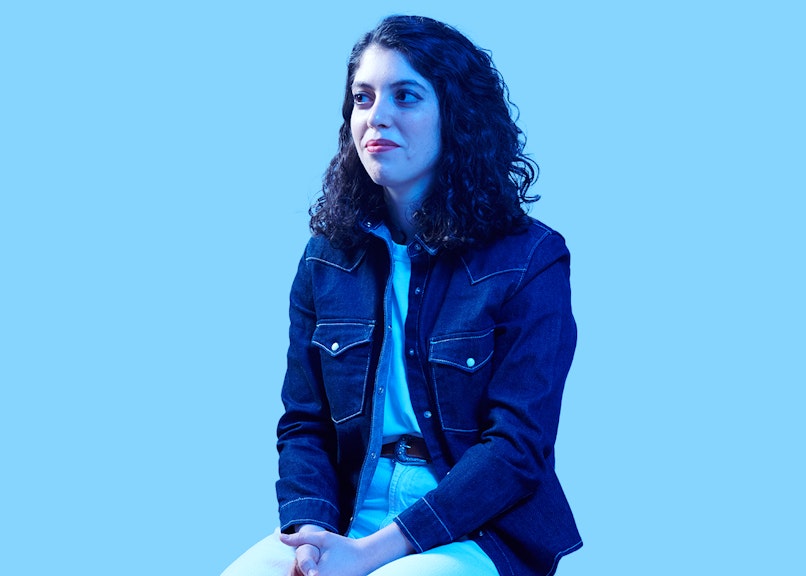 "Last year, I decided I needed to leave Paris and see something else. I didn't necessarily have a clear idea of where I wanted to live, but I wanted to work in a company that had a sustainable impact. I wanted to meet new people, challenge myself with new ways of thinking and discover new ways to approach design."
I was looking to work for a company with an environmental impact
"In my opinion, environmental and social issues must be central to the questioning of our work. I am also very interested in the issue of digital accessibility and the relationship between ecology and our daily use of digital technology. At MakeImpact, these issues are central and I work with many inspiring colleagues from all over the world. More than fourteen nationalities are represented and we have exciting exchanges on these topics. It's a real force for innovation and exploration into what the future might look like."
"My background is quite atypical. Before becoming a designer, I studied literature, art history and cinema at the University of Paris-1 Panthéon Sorbonne. It was a very enriching period, where I spent time studying art and travelling to many exhibitions. A few years later, I first went back to study graphic design and specialised in experience design."
"In the last two years, I obtained a master's degree in design and innovation management at the Nantes Atlantiques Design School. And in parallel, I worked for two years at Capgemini as a product designer. Product design is a really exciting field to work in, as you focus on human beings and explore how we will use technology in the future."
There is a real culture of experimentation in the Danish tech scene
"Within the Danish startup scene, there is a real culture of testing things out. People have less of a fear of failure and are willing to try new things in the name of innovation. I feel like it's just the state of mind of the Danes. There's also a high degree of flexibility in the way people work. You can even see it in the way the infrastructure is set up with the banking and administration formalities."
"In general, there is very little hierarchy and always opportunities for people to propose new ideas without fear of judgment. Skills are emphasised above all else and important topics like gender parity are discussed. Product design is a really exciting field to be working in because you focus on human beings and explore how we will use technology in the future"
Explore: What career opportunities are you looking for?
The Danes are an example to follow because they find the right balance between work and life
"Right now I can only see advantages to staying in Denmark and exploring future opportunities. There is an amazing culture of finding the balance between family and professional life, which I think lots of other countries could learn to do better. Copenhagen is a great city to live in, especially because of the freedom and social tolerance it has to offer." "For those considering moving, I would say take the leap and dare to come. Currently, it's quite challenging to meet new people as opportunities are limited under the lockdown restrictions. But really it's a place best discovered through biking, where you can do lots of sport and visit museums and cultural institutions under normal circumstances."