Article
How Denmark became a frontrunner in sustainability
Home to twice as many bicycles than cars, Denmark is a frontrunner when it comes to sustainability. Sitting on climate-friendly top spots on multiple global reports, it seems we are a country to keep an eye on for the climate future. But how did this come about?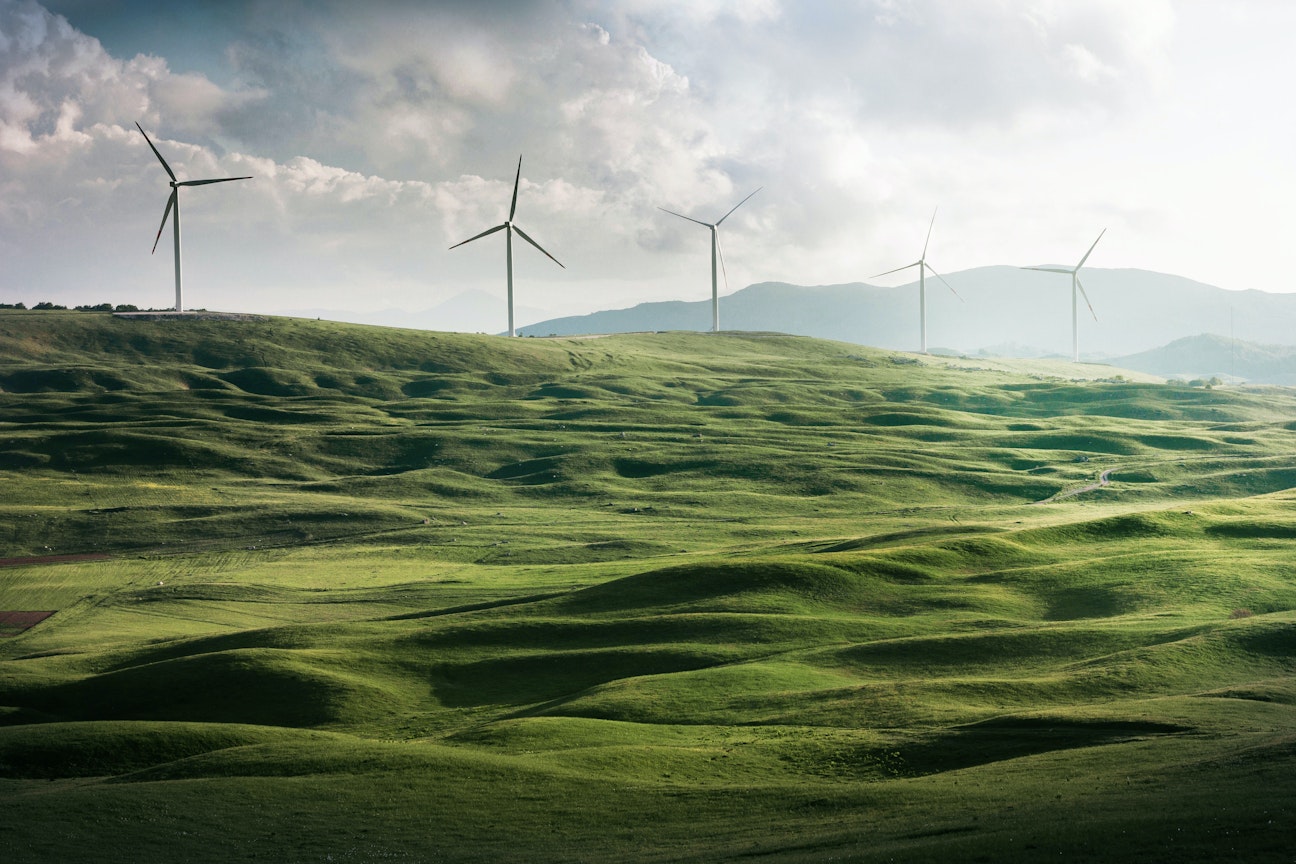 Ambitiousness pays off
Denmark is nothing if not ambitious when it comes to sustainability and the green transition. We built our first offshore wind farm as early as 1991 - a world first. Since then, plenty of both offshore and onshore wind turbines have been built, and wind energy supplied close to 50% of Denmark's electricity by 2018. In fact, two-thirds of all Danish electricity comes from clean sources.
Denmark passed its first national climate law in 2014 and in 2019, the government implemented climate action into its political framework through a binding Climate Act, to ensure sustainability remains a focus in all future political decisions. For instance, the Danish government has just launched a plan to ensure that we'll have our first 100% sustainable domestic flight route by 2025 – projected to be another world first, and that all domestic routes will be green by 2030.
The European Green Deal aims to cut CO2 emissions by 55% by 2030. But the Danish Climate Act aims much higher: to reduce national greenhouse gas emissions by a whopping 70% in 2030 compared to 1990 and reach carbon neutrality by 2050. The government acknowledged that achieving these ambitious goals will require forming partnerships, adopting innovative solutions, and developing new technologies.
Cross-sectoral partnerships towards sustainability
Building on the tradition of public-private partnerships, the Danish Government's 13 climate partnerships followed along with the Climate Act. The industry-specific partnerships – ranging from aviation and finance to agriculture and defence – were set in motion as part of the Climate Act in order to advise on how to hit the 2030 goal of reducing CO2 emissions by 70%.
In 2020, a 14th climate partnership focusing on sustainable entrepreneurship and green investments was launched. The partnership, powered by Dansk Erhverv, is spearheaded by entrepreneur and GreenTech investor Tommy Ahlers and Mette Lykke, CEO of Too Good To Go. It came about from the idea that entrepreneurship and startups should pave the way towards the innovation needed for the green transition.
"I hope that the 14th climate partnership will be a mouthpiece for every entrepreneur who's helping, not only Denmark but the rest of the world, in the green transition," says Tommy Ahlers in an Instagram post about the launch.
The partnerships rely heavily on an agreement in which the businesses will provide investments and advice on new technologies and infrastructures while politicians create necessary frameworks to help the green transition come to fruition. It's a unique opportunity to show Denmark as a global leader in sustainability and working across sectors.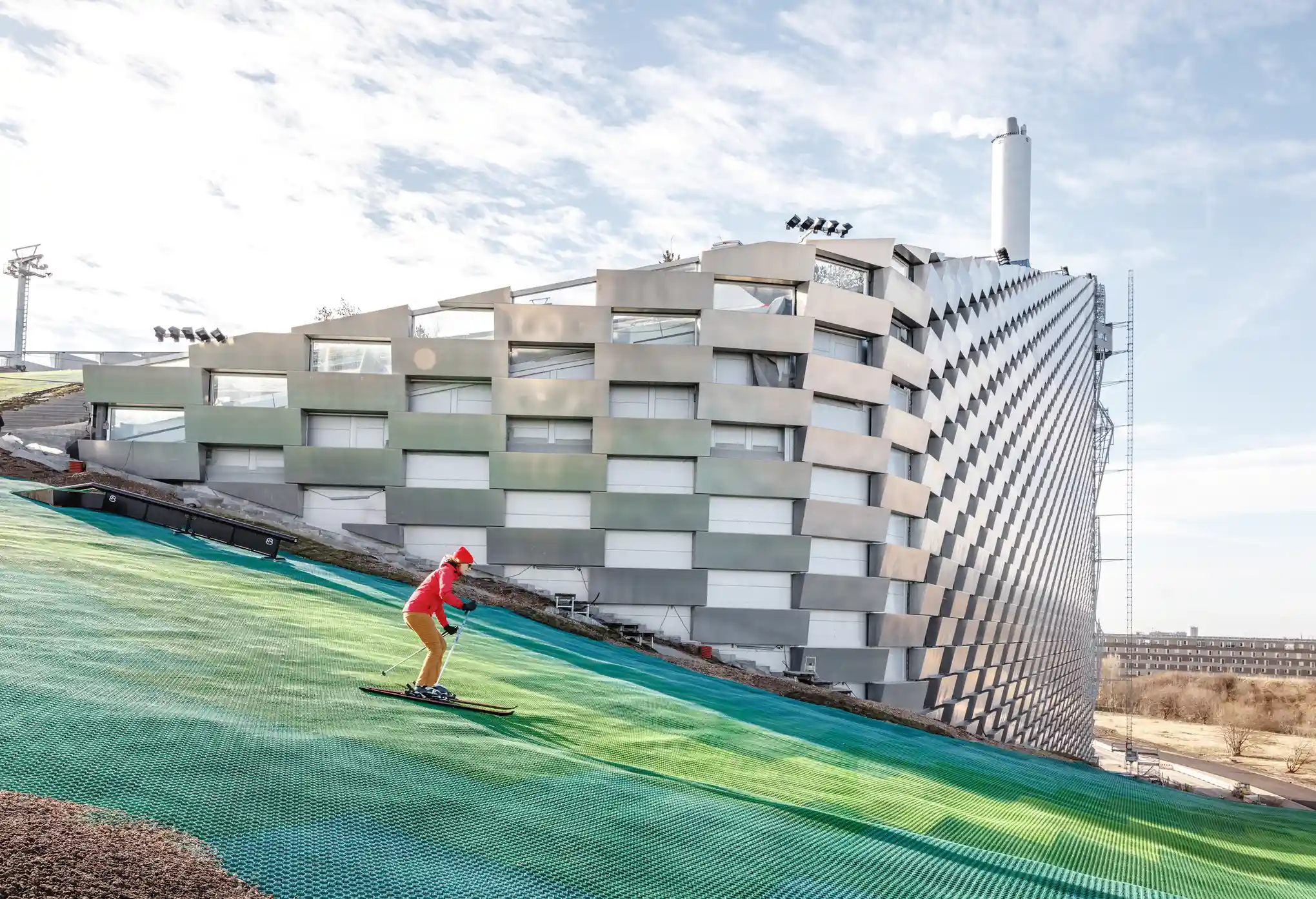 Bureaucratic obstacles to meeting ambitious climate goal
In 2009, Copenhagen set itself an ambitious goal of becoming the first carbon-neutral city by 2025. Although Denmark has made many strides towards climate neutrality, it has recently announced some rather disappointing news, that this goal will not be reached on time.
Due to bureaucratic and financial obstacles regarding the instalment of a carbon-capturing plant at the Amager Resource Centre, the goal will unfortunately not be met. The establishment of the carbon-capturing plant would be essential to the last bit of CO2 reductions in Copenhagen.
"Unfortunately, we won't be able to become 100% carbon neutral before the end of 2025. However, it looks like we'll make it 80% of the way, which is already very far. It's important for me to stress the fact that we are not giving up on the goal of climate neutrality and that we will reach even further in the future," says Copenhagen Mayor Sophie Hæstorp Andersen to Altinget in August 2022.
In a comment to DR Nyheder, the Mayor adds, "It's a shame we won't reach it by 2025. But that's not the same as saying we won't make it by 2026, 2027, or 2028."
Danish values build a foundation for sustainable development
The public-private climate partnerships, the implementation of the Climate Act, and the 2015 UN Sustainable Development Goals all played a key role in Denmark being ranked the most sustainable country in the world in the Environmental Performance Index 2022 for the second year in a row.
Denmark also ranks 2nd on the Sustainable Development Report 2022, covering a global assessment of 163 countries' progress towards achieving the Sustainable Development Goals. Overall, Denmark scores high in areas like clean energy transition, sustainable agriculture, marine protection, air quality, and water cleanliness - and we do so, in part, thanks to our tradition of collaboration, trust in government, climate partnerships, and innovation.
Of course, there is always room for improvement. But it's apparent that Denmark has a lot to offer when it comes to sustainability and sustainable solutions.