Tech Talent
Gabriele Darzinskaite, Lithuania
It has been almost seven years since Gabriele Darzinskaite decided to take the leap and chase new adventures in Denmark. Today Gabriele is working as a Creative Resource Manager in the Danish fintech startup and challenger bank, Lunar. Even though, she never thought she would end up working in a bank, it has become one of the best decisions she'd ever made.
Name
Gabriele Darzinskaite
Country of Origin
Lithuania
Position
Creative Resource Manager
@Lunar
Updated 27.04.2021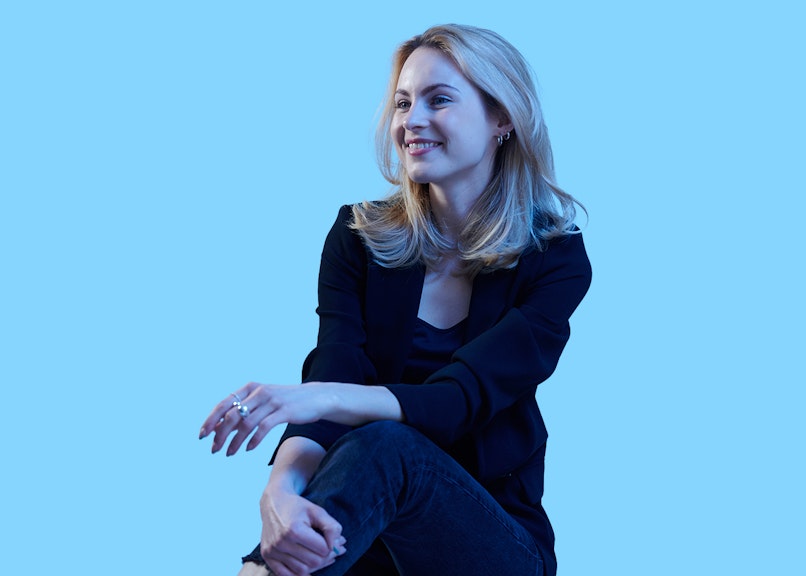 I never pictured myself working in a bank – or in finance in general
"Some time ago, I was enrolled in some finance courses, and funny enough, this made me realize that I didn't really belong in a financial department. I have always found myself deep diving into the creative field. I loved photography, tiny details and colors, but I also had a strong interest in psychology and people's behavior. So, looking back I would have never thought that I would end up working in a bank. But when I was introduced to the Danish fintech industry during my work at TechBBQ, Lunar caught my attention immediately."
"Joining Lunar was truly one of the best decisions in my career path. I started as a Marketing Coordinator which gave me a good understanding of what a marketing department is built upon. I was provided with opportunities to try various tasks and be included in different projects which has helped me to find my strengths. After a few months working in my starter position, I was promoted to the Creative Resource Manager position."
"The Danish tech scene is in my perspective dynamic and together with the rest of the Nordics, it is very much in the forefront of digitalization. It's exciting to see how many interesting companies and talented people that represent the Danish Tech Scene and I'm proud to be part of it today."
Explore: What career opportunities are you looking for?
We work hard but we always remember to celebrate
"I think the fact that I work in a bank without the traditional banking structures (and without the branches and shirts) plays a huge role in how we work. For instance, everyone is sitting in open offices and we are equal no matter what position you work in."
"New exciting things constantly happen, and people are open-minded and always ready to try out new ideas – it might be a cliché, but no day is the same. Along the many deadlines and hyper growth, Lunar knows how to surprise their employees. We work hard but we always remember to celebrate enjoy each other's' company. We all share the same values and strive towards a common goal which makes us a great team with a positive spirit and a go-to attitude."
Independence and new challenges were the key reasons why I chose Denmark
"Denmark always seemed to be one of the most promising countries to get a high degree and start your career. At the same time, I always felt like a free bird and I wanted to explore myself and get out of my comfort zone."
"When I came to Denmark, I was surprised by all the little differences I experienced in everyday life compared to Lithuania. Everything from saying hi to a stranger on the street, going to Friday bars as early as 15PM and learning the true meaning of 'hygge'. The list is endless. Besides financial and educational advantages, I would say that freedom and openness are definitely some of the benefits of living here. Cycling in the rain and windy storm on the other hand – that's a different story and something I'm still trying to get used to. Even though, I see the beauty of it, and there is a chance of seeing a beautiful rainbow."