Article
From Romania to Denmark: I took a significant risk to find a future-proof foundation in video games
Emil Dan Sărmășan's childhood in a post-communist Romania put him on a quest for a stable, secure and sustainable life. Like one of his favourite game characters, Mario, he had to endure many challenges during his journey to reach his own end game in the Danish video games company, Tactile.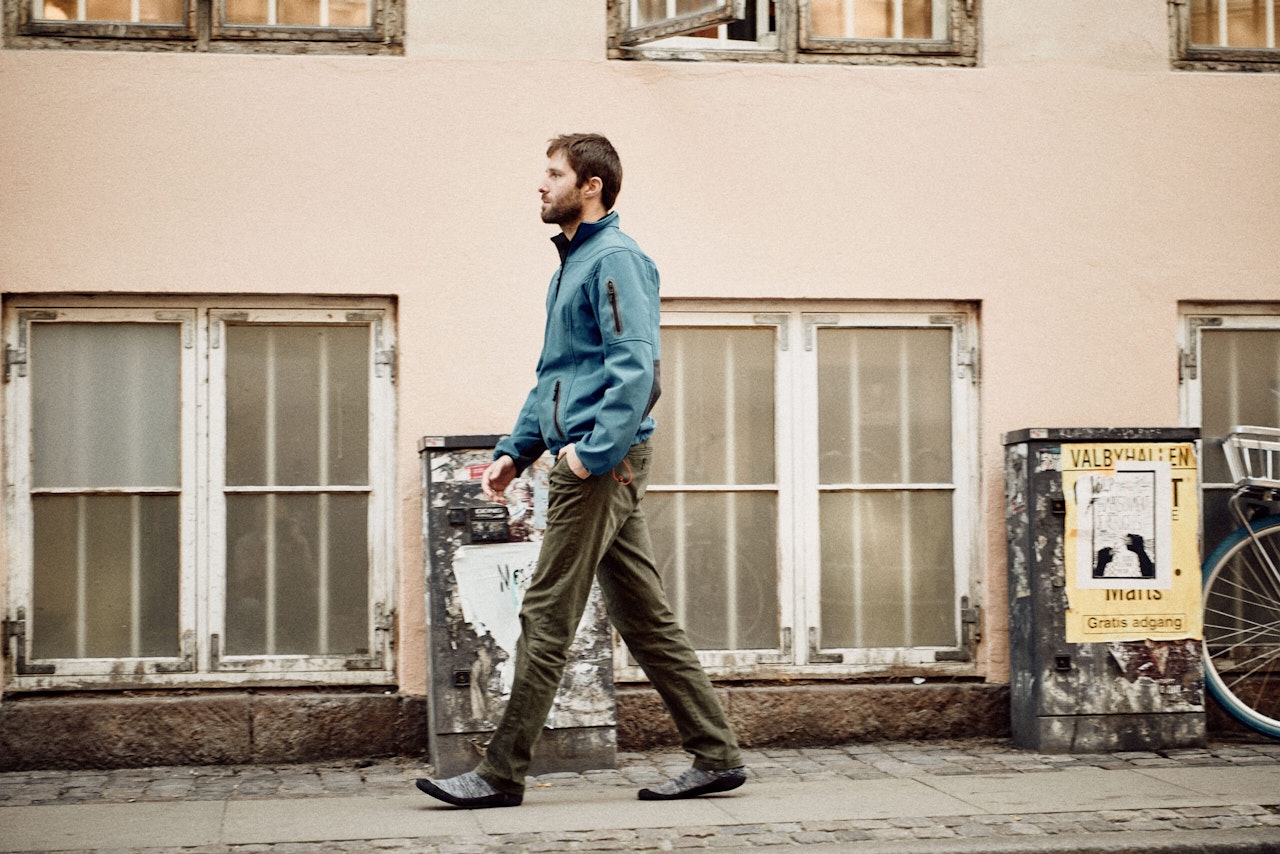 "When I was eight or nine I used to go to these internet cafes – well they didn't have internet, but they had consoles and televisions. But that was fine. I didn't come to go online, I came to play Super Mario."
"Imagine being a kid, who is used to watching cartoons, but suddenly I was able to control the characters, complete objectives and defeat enemies all to save a princess and restore order. I found a level of adventure that I was not used to growing up on the outskirts of Cluj-Napoca in Romania. Suddenly, I was no longer a passive observer but an active participant."
"I was three when the wall fell, so I grew up while communism crumbled in Romania. Before that, some things in society did work, but suddenly it was every man for himself. The ones close to power amassed great wealth. The rest of us got what was left.
"On top of that, my parents were divorced, which meant we relied on family and friends for money. Growing up like that made me realise how important a stable base is for a good life. That was why my girlfriend and I took a big risk to find a stable base outside of Romania."
Jumping into known oceans
"We didn't come to Denmark by accident. When we decided that we wanted to build a life in another country, we began researching and ranking countries on criminality, corruption, wages and cost of living. Our shortlist began forming, and Denmark ranked high. You can't just jump into an ocean without knowing anything about it – if you want to be successful."
"We started preparing for the move a year in advance. My girlfriend downloaded one of those apps like Duolingo that gamifies language learning. I picked up some words as well, but she is still a much better speaker than me. I also started applying for jobs, but it proved to be harder than I thought."
The risk of relocating
"I didn't get many responses to the applications I sent. I think the fact that we were not there physically was a bigger barrier than I had anticipated. We had to change our approach. So we quit our jobs, took out a big loan and moved here with just enough money to get by for three months."
"My girlfriend landed a job quickly, but even though I almost had ten years of experience within games and testing, I was having a hard time finding something which was relevant. In those three months, I landed one interview – and that failed. The stakes were way too high as we were running out of money."
"I washed dishes for two months in Nyhavn, and then I was lucky to get a job at the food delivery company, Nemlig. So I got up at six in the morning and worked in five degrees cold in their huge fridge until five in the afternoon – keep in mind I was used to a desk job. I went through pain and hardship. But, I gave it all, because I knew that that's my ticket to stay in Denmark and reach my goal."
"It's hard to uproot yourself and leave family, friends and home country behind. And during that first year, we had times when we considered moving back."
The reward of living in Denmark
"During that first year, we worked holidays, weekends and took every extra shift we could. First, we paid off the loan we had taken out in Romania, and finally, we were able to buy an apartment because we could get a loan at a 2 per cent interest, which would never have been possible in Romania. Meanwhile, Nemlig was getting ready to offer me a position in software development. But one of the video games companies that I had contacted before coming here finally came back."
"Now I've been with Tactile for almost two years, and I like it here. One of the reasons why we chose Denmark was how highly Danes value their work-life balance. In Tactile, I've seen firsthand how parents can pursue a professional life while also having the flexibility to have a family at the same time."
"A big difference between Denmark and Romania is the emphasis that is put on teamwork here. There's no 'I' in a Danish team. In Romania, we have a more significant focus on the individual, but here we work in tandem. I actually like it a lot, and from an anthropological standpoint, it makes sense as well: As a species, communication and collaboration have been our most powerful tools."
The end game
"Besides the apartment, my girlfriend, or wife-to-be actually, and I rented a small garden where we grow flowers, fruits, vegetables and berries. Which ties nicely into my passion for sustainability. Our garden 'neighbours' there mainly talk Danish – luckily I can almost understand it entirely now, but my girlfriend is still ahead. We've really become part of that small community out there."
"Things are booming at Tactile. The team has increased in size, and we are constantly filling full-time positions. So Quality Assurance is becoming even more integral across all of our products. And it gives me the possibility to communicate and collaborate with so many interesting and creative people from all the different departments."
"To be honest, I was in a depressed state during our first months here. We had taken out a big loan in Romania, quit our jobs and uprooted ourselves, yet I still couldn't find the right job. But despite all the stress and worries of moving to a new country, I can honestly say that it was totally worth it – and the journey continues."